10 Things to Eat in Civitavecchia
Recipes, sweets, typical products and typical dishes from Civitavecchia to try at least once when you arrive at the city
What to eat in Civitavecchia? This is one of the questions we are asked most frequently by tourists of the Port when they arrive at the city.
Civitavecchia boasts of an old and established culinary tradition and the wide variety of restaurants, trattorias and snack-bars satisfies every demand, even the hardest to please.
The most popular recipes and the main traditional dishes from Civitavecchia are cooked with fish, closely related with the sea cuisine. It could not be otherwise, after all, given the busy commercial fishing activity along the coastline.
But there's more than fish in Civitavecchia's cuisine, the city has also a rich tradition of sweets, known and appreciated throughout Italy.
Therefore, without expecting to be thorough, but guided by the need to be brief, we present the 10 things to eat in Civitavecchia!
Savour this TOP 10… our mouths are already watering! And yours?

BOOK A FOOD TASTY TOUR IN CIVITAVECCHIA!
1. Civitavecchia Fish Soup
The Fish Soup (or minestra) from Civitavecchia is without doubt one of the best known and most appreciated dishes in the city: a true must eat that you will find in all fish restaurants.
It is prepared starting from a pesto sauce made of garlic, chili pepper and anchovies and everything is put in a pan with oil. Then you add crustaceans, sea molluscs and a glass of wine. Leave to cook by pouring into the pot some water together with tomato concentrate and peeled tomato. When the sauce starts to dry then you add the fish.
Once the fish is cooked, it is served with garlic bread croutons accompanied by a glass of wine.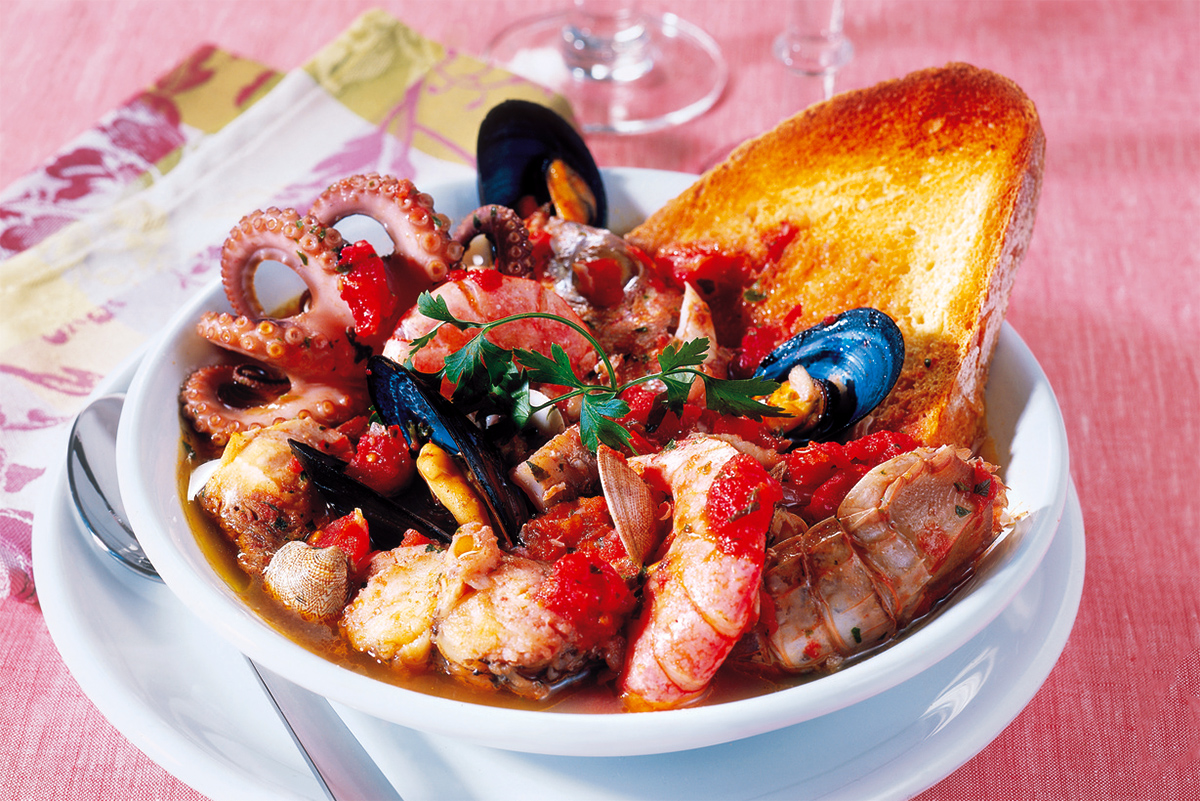 2. Stuffed Calamari
Another important traditional recipe are the Stuffed Squids that you can not miss during your gastronomic visit to Civitavecchia.
The stuffing is generally prepared with breadcrumbs, garlic, oil, eggs, parsley, chili pepper and the chopped squid tentacles, while the squids are cooked in a saucepan with oil and white wine until it evaporates.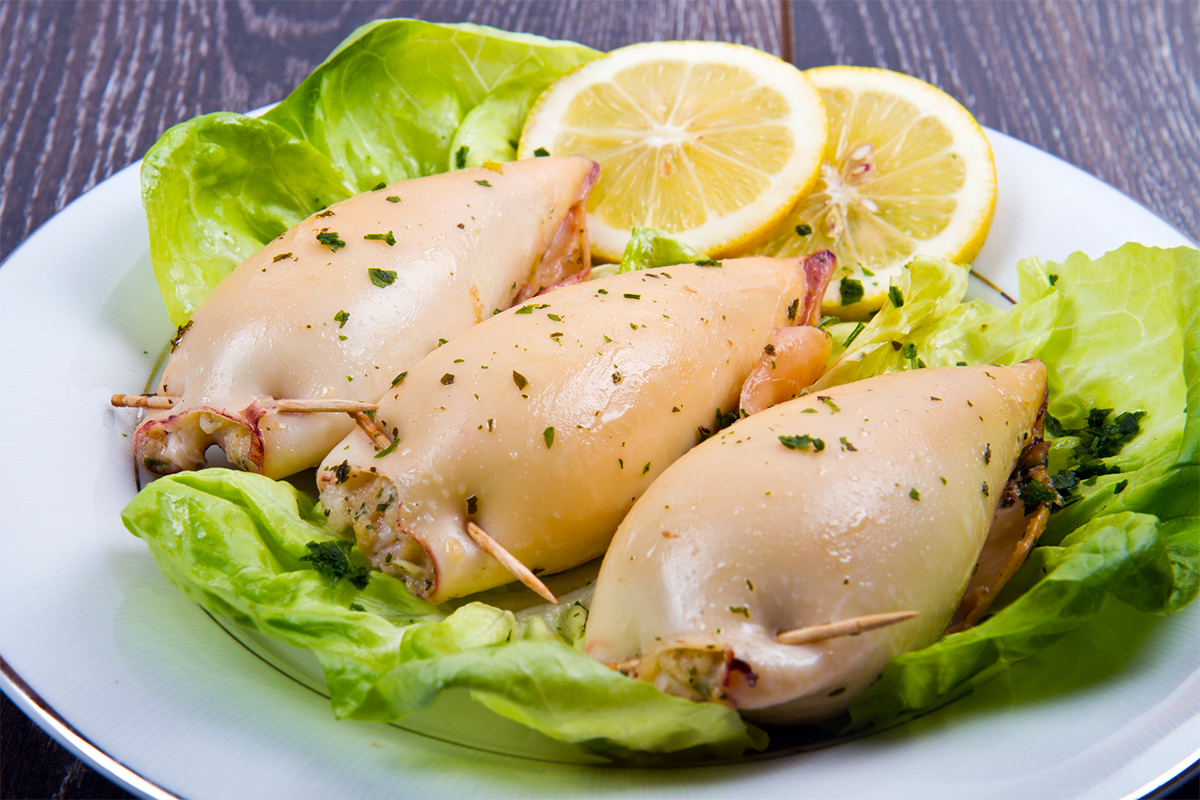 3. Civitavecchia Style Octopus
One unmissable main fish dish is the famous Civitavecchia Style Octopus!
To cook this savoury recipe first of all you have to fry olive oil, smashed garlic and parsley, then add the washed and clean octopus and leave to brown in a pan.
You have to add half a glass of white wine and finally a spoonful of boiling water, cover the pan and cook slowly with low heat. Dinner is ready!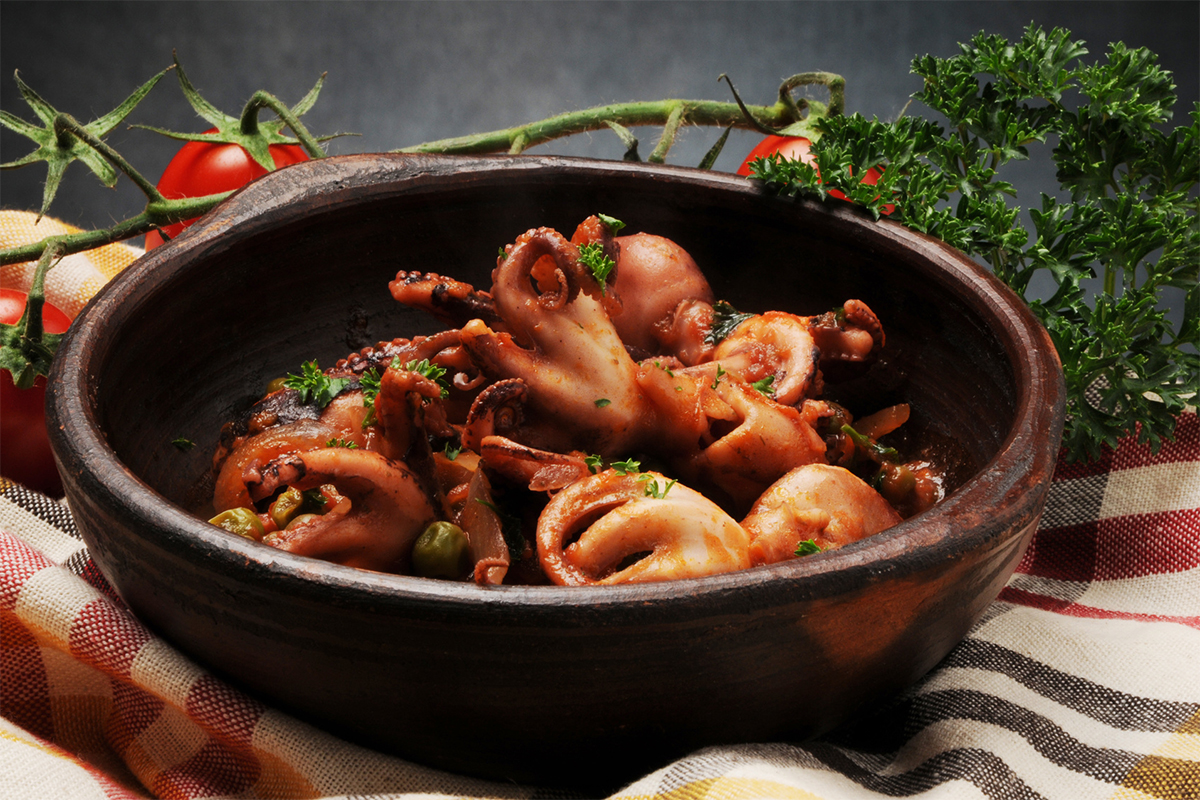 4. Civitavecchia Style Snails
The Snails (called rigatelle) are a speciality from Civitavecchia that can be eaten as a starter as well as a main dish.
After chopping up the garlic, parsley and chilly pepper you have to fry it with oil and add some anchovies paste.
After that, you add tomato sauce and mint and leave to dry. Finally, you add the snails and cook them slowly with low heat simmering with white wine. Food is ready!
5. Seafood Tagliatelle
There are many ways to prepare this classical seafood dish, but it is usually prepared with a fried mixture of garlic, oil, chili pepper, half anchovy, white wine, baby squid, scampi and parsley and salt. Then the scampi, mussels and clams are added, suitably prepared in another pot.
Finally the pasta al dente is poured and pan-fried for a few minutes until the dish is ready to be tasted accompanied, possibly, with a nice glass of white wine.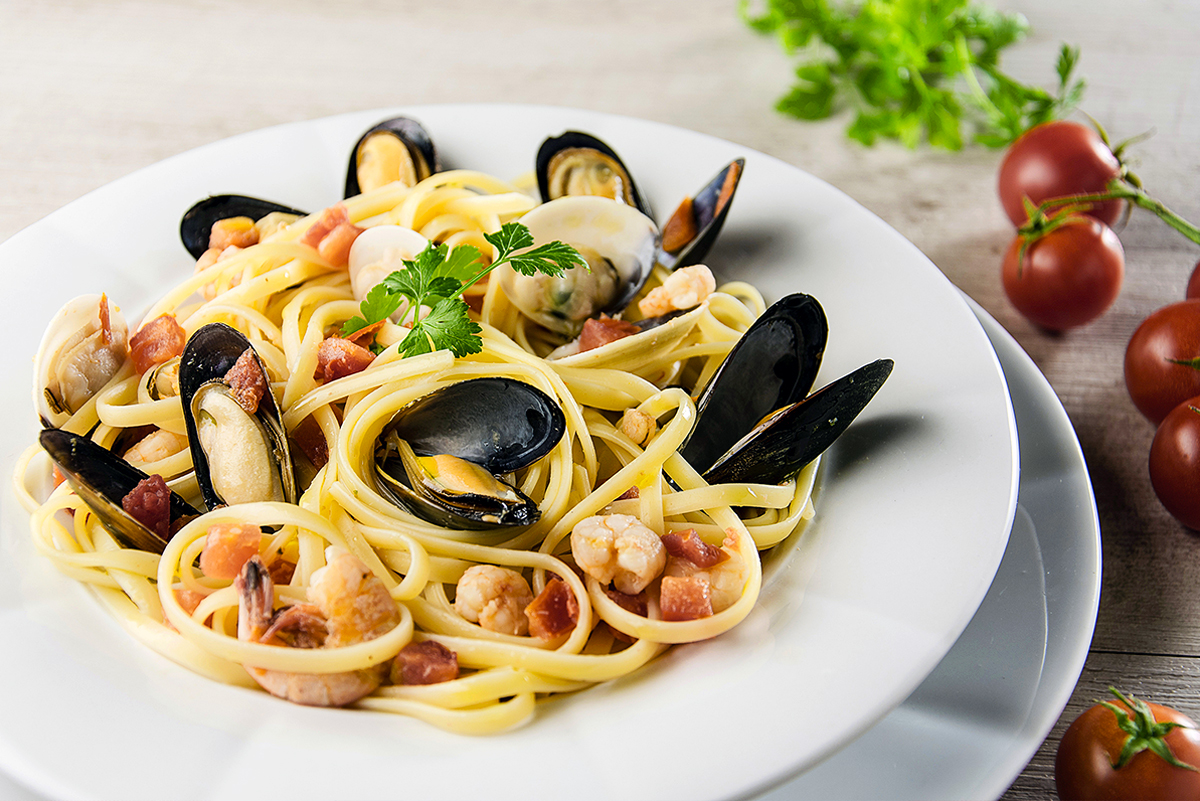 6. Civitavecchia Stuffed Pizza
If you are in a rush or don't feel like looking for a restaurant, then you can try the street food par excellence, unique speciality of the city: Civitavecchia Stuffed Pizza.
It is prepared with a base of tomato, anchovies, parsley, garlic, mozzarella and a lot of chili pepper! A tasty and spicy product that you will find in every pizzeria of the city!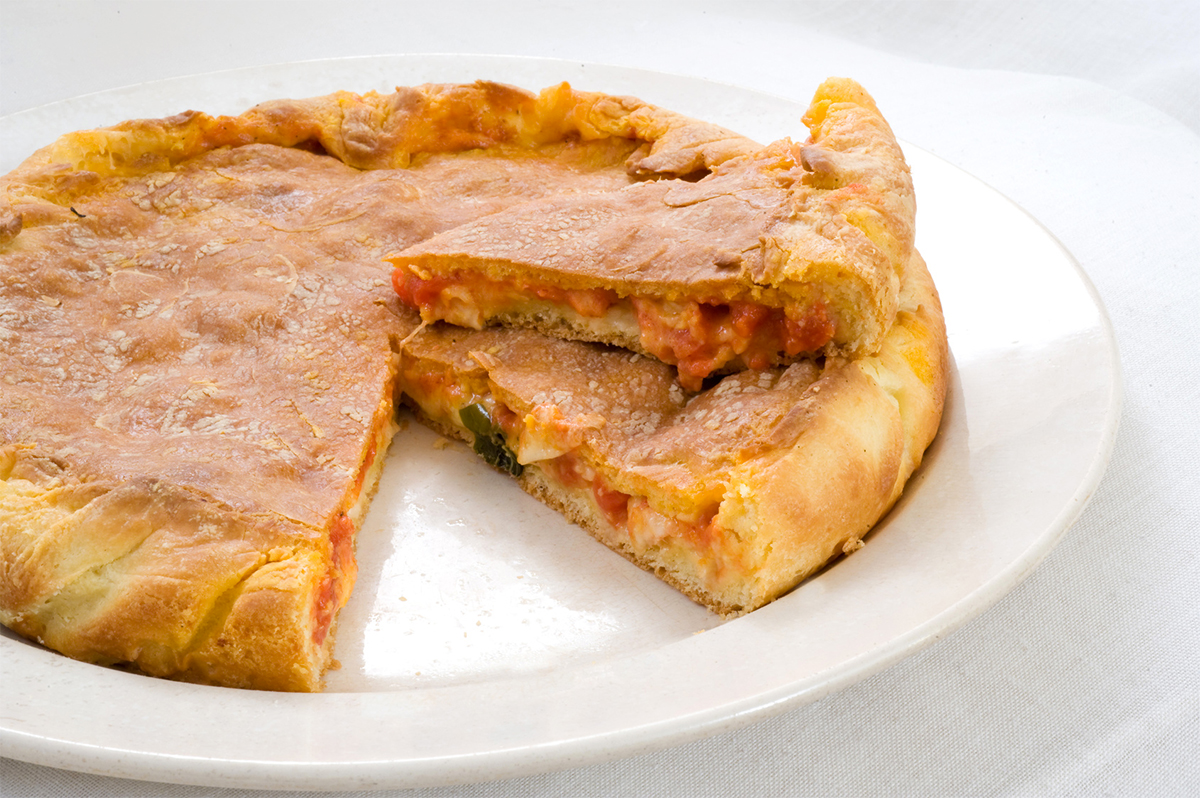 7. Civitavecchia Easter Pizza
From pizza to pizza, we have finally arrived to a best known and most appreciated food from the Civitavecchia cuisine: the Easter Pizza!
This sweet, traditionally eaten for breakfast in Easter morning is famous for its long and difficult preparation.
They start the day before, soaking the star anise in vermouth for 12 hours. Then, they make a dough with eggs, sugar, butter and lard and add vanilla, cinnamon, milk, liquor (sambuca or alkermes) and mix with flour. Once the dough is ready, the 24-hour rising phase starts.
In the past, housewives used to put the doughs on a bed and covered them with heavy wool blankets waiting for the dough to rise over the night. They used to constantly control the rising and warm the blankets with a hot iron piece to keep the high temperature.
During Easter, you can find Easter Pizzas in the best bars and bakeries of the city, so don't miss it!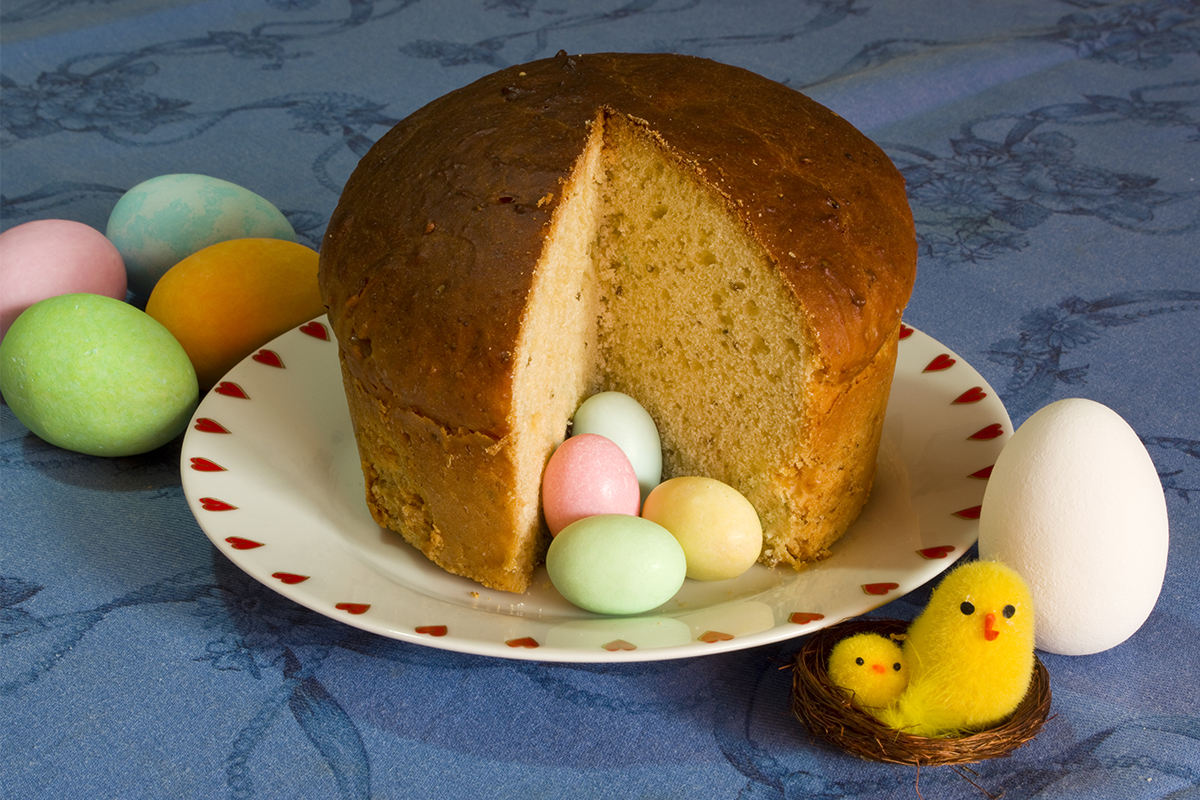 8. Civitavecchia's Christmas Biscuits
It is well known that after Easter comes Christmas so here is another tasty sweet speciality you need to try! We are talking about the famous Christmas Biscuits!
If you don't manage to eat home-made biscuits, you will always find them at the best bakeries and cafeterias of the city.
The traditional recipe says that among the ingredients that make the dough there must be at least toasted almonds, candied fruit and chocolate but each family has its own customised recipe depending on their tastes and preferences: some add more chocolate, some less, some put hazelnuts instead of almonds, some add a drop of rum, some don't use candied fruit and so on... to sum up, every year there's a kind of competition among families of friends and acquaintances about which are the best biscuits and before December, 23 people exchange little packets of home-made biscuits!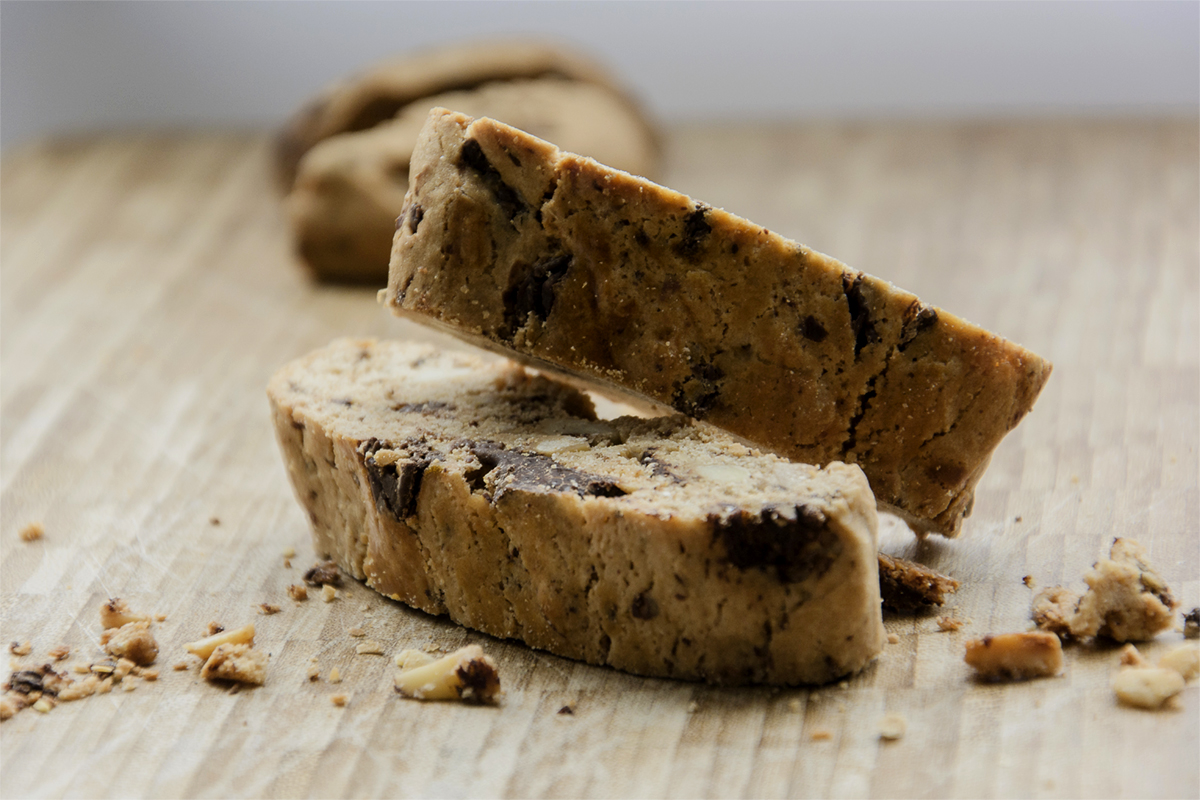 9. Fave da Morto
Fave da Morto are almond biscuits prepared on All Soul's Day, the 2nd of November.
These sweets are named after an old legend according to which the night from the 1st into the 2nd of November, the dead come to the world of the living and so the living offer them biscuits to thank them and commemorate them.
The traditional variety of Civitavecchia is prepared with a dough made of eggs, butter, sugar, liquor, yeast and cinnamon, to which chopped almonds, both sweet and sour, are added. Then small slighlty flatten balls are made and then cooked into a preheated oven for about 15-20 minutes at 170C°.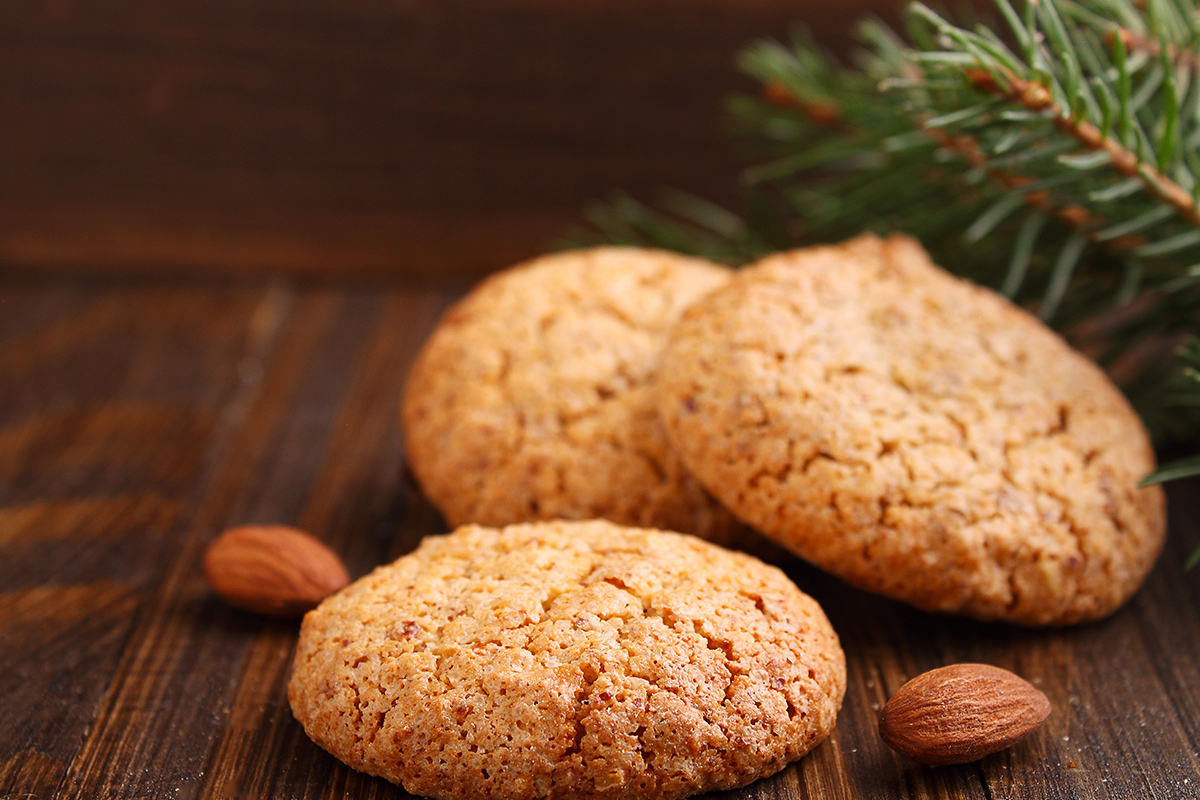 10. San Giuseppe Fritters
On March 19, Father's Day, it is traditional to prepare this tasty rice fritters, known as San Giuseppe Fritters!
It is a simple but really tasty recipe: first of all, you need to boil the rice in half a litre of milk, then you add a knob of buter, sugar, eggs, rum, cinnamon, yeast, lemon and raisins.
When the dough is ready, you leave it stand for some minuts and then plunge it in hot oil. Fianlly, as soon as the fritters get a golden colour, pour some sugar on them and eat them!
We will make an effort and try them!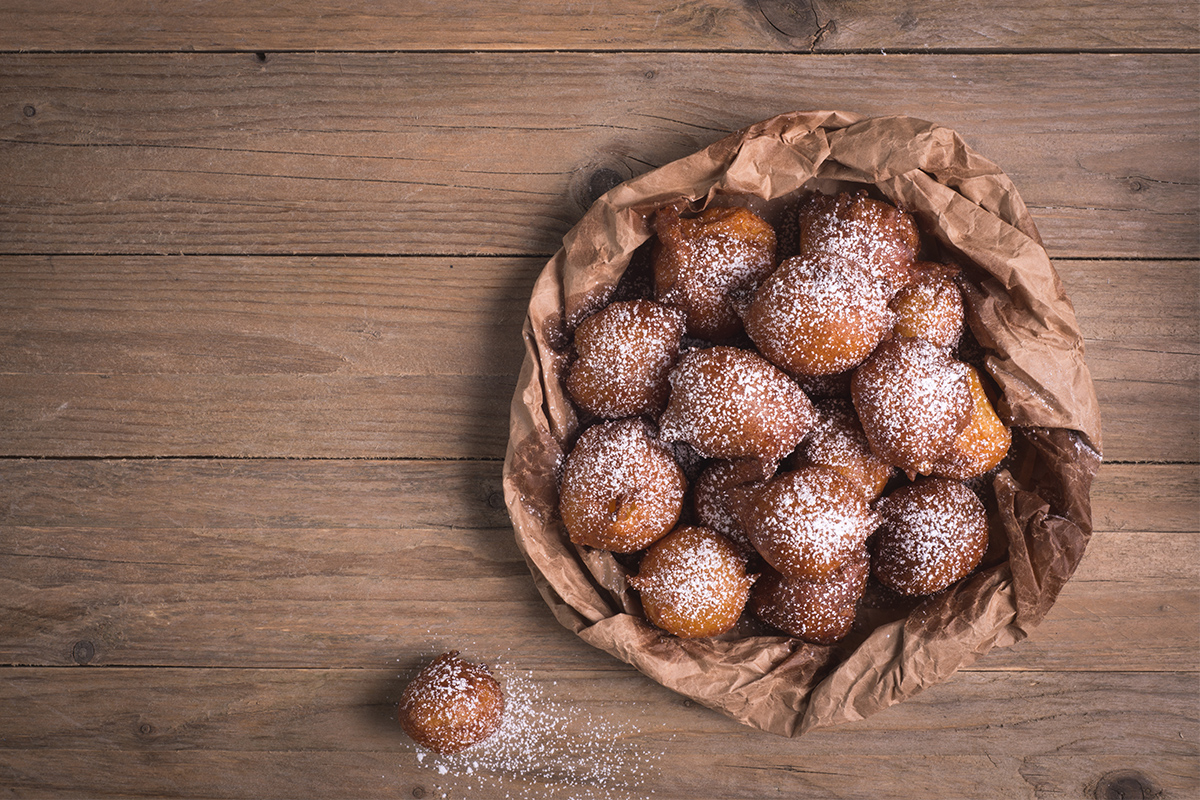 Picking 10 recipes to represent the wide gastronomic offer of Civitavecchia has been a hard job! We know that this article does not include everything that the city can offer, but if at least we made you feel hungry, then we can say: mission completed!
p.s. help us improve this page: any suggestion or correction is welcome! Share this post on Facebook, Instagram or Twitter and leave your comment below.