Postcards from Civitavecchia: pictures and Calendar 2021
We present the Calendar 2021 of Postcards from Civitavecchia: the 12 selected photos and other great shots. Find out how to get the Calendar!
The 6th edition of Postcards from Civitavecchia has now ended and we are pleased to announce the 12 pictures selected for the Calendar 2021! :)
But first we want to thank ALL participants for having contributed to the promotion of the city and its many beauties, often hidden to our eyes. Once again, THANK YOU!
CIVITAVECCHIA AND ITS NATURE
The difficult times we are all living in require a reflection on our habits, on our lifestyle and on our values. We can't predict what will happen in the following months, and we think it's time to start from scratch, giving more importance to simple things in life.
That's why we choose to show the greenest face of Civitavecchia, with the places that represent the natural beauties of our territory: we want to enhance the places and landscapes that belong to our environmental heritage.
It was not easy to select only 12 pictures! We have received hundreds of photos, many of them very beautiful...But, as we always say, unfortunately there are only 12 months in the year :)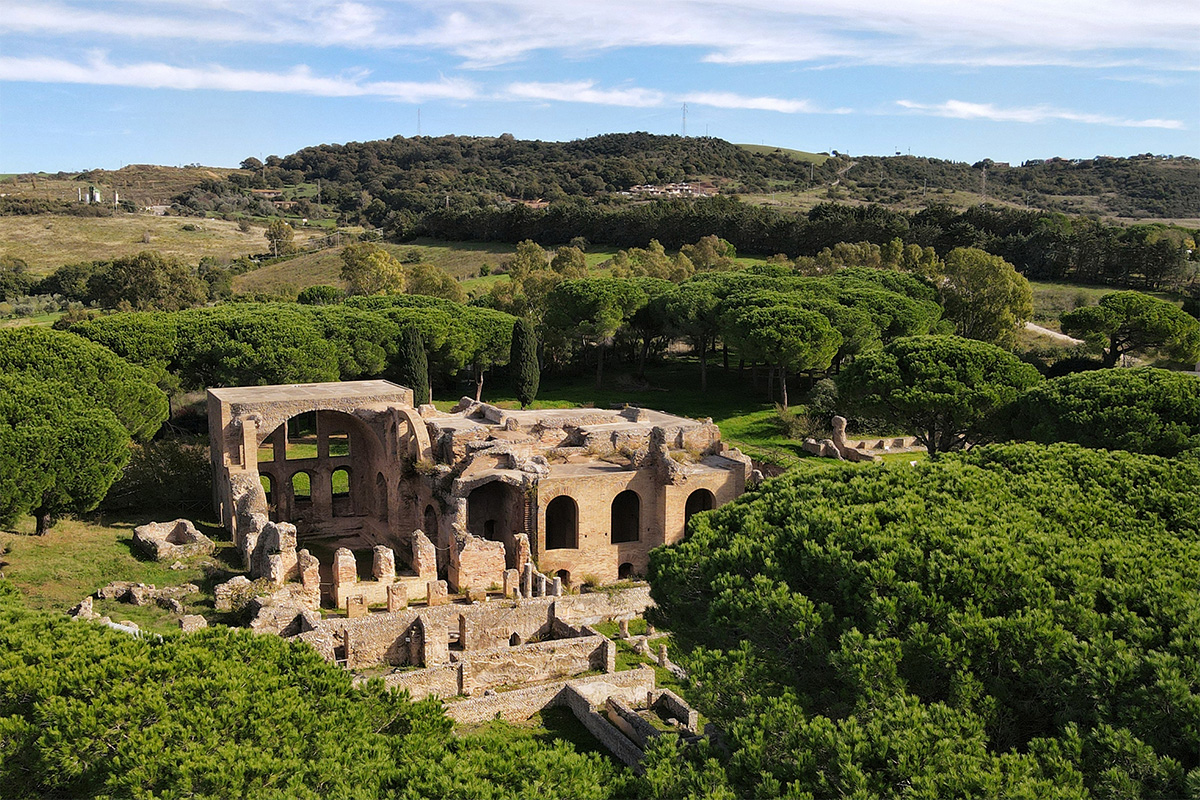 CALENDAR 2021: 12 PHOTOS
And finally the most awaited moment: the 12 photos selected for the Calendar 2021!
Congratulations to: Marcello Tedeschi, Silvia Marazzi, Franco Di Claudio, Fabrizio Rocchetti, Dario Baghini, Sergio Mori, Roberto Diottasi, Jessica Pinget, Emiliano Veroni, Raffaele Ballirano, Massimo Galli e Patrizia Tullio.
The most shot locations in this calendar edition: Frasca Natural Monument, also known as the great green lung of Civitavecchia (you will see it in three pictures), Taurine Baths archaeological park, the sea and other hidden places in the suburbs.
Among these places, we mention the ruins of ancient Leopoli / Cencelle: although belonging to the Municipality of Tarquinia, this point is very important for the history of the city. In fact, it is precisely here that the Civitavecchia population took refuge after the famous Saracen invasion in 828 a.c.
At the end, in the month of December, you will find the picture of a lighthouse in a green landscape. This picture reminds us the maritime history of our city and it also wants to be a good whish for the future.
You can admire the 12 shots in this beautiful gallery!
There are many other beautiful pictures that have not been inlcuded in the calendar, but to which we dedicate a special gallery. We thank all participants once again!
HOW TO GET THE CALENDAR 2021
Many copies will be donated to local organisations.
You can request one or more copies and give a donation, so your Christmas gift will be special.
To request or book one or more copies of the calendar 2021, in the wall and/or table format (available from 15/12/2020) please contact: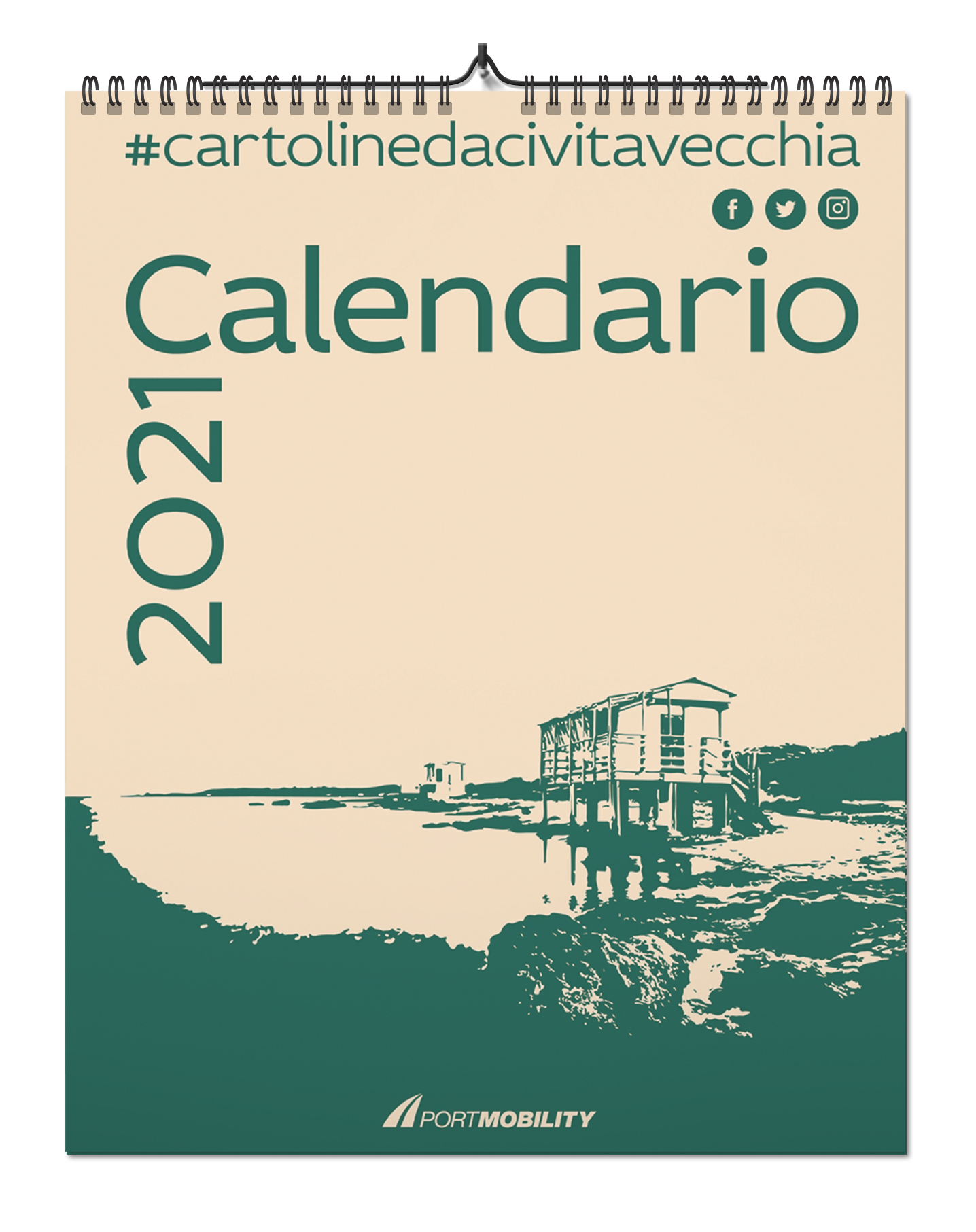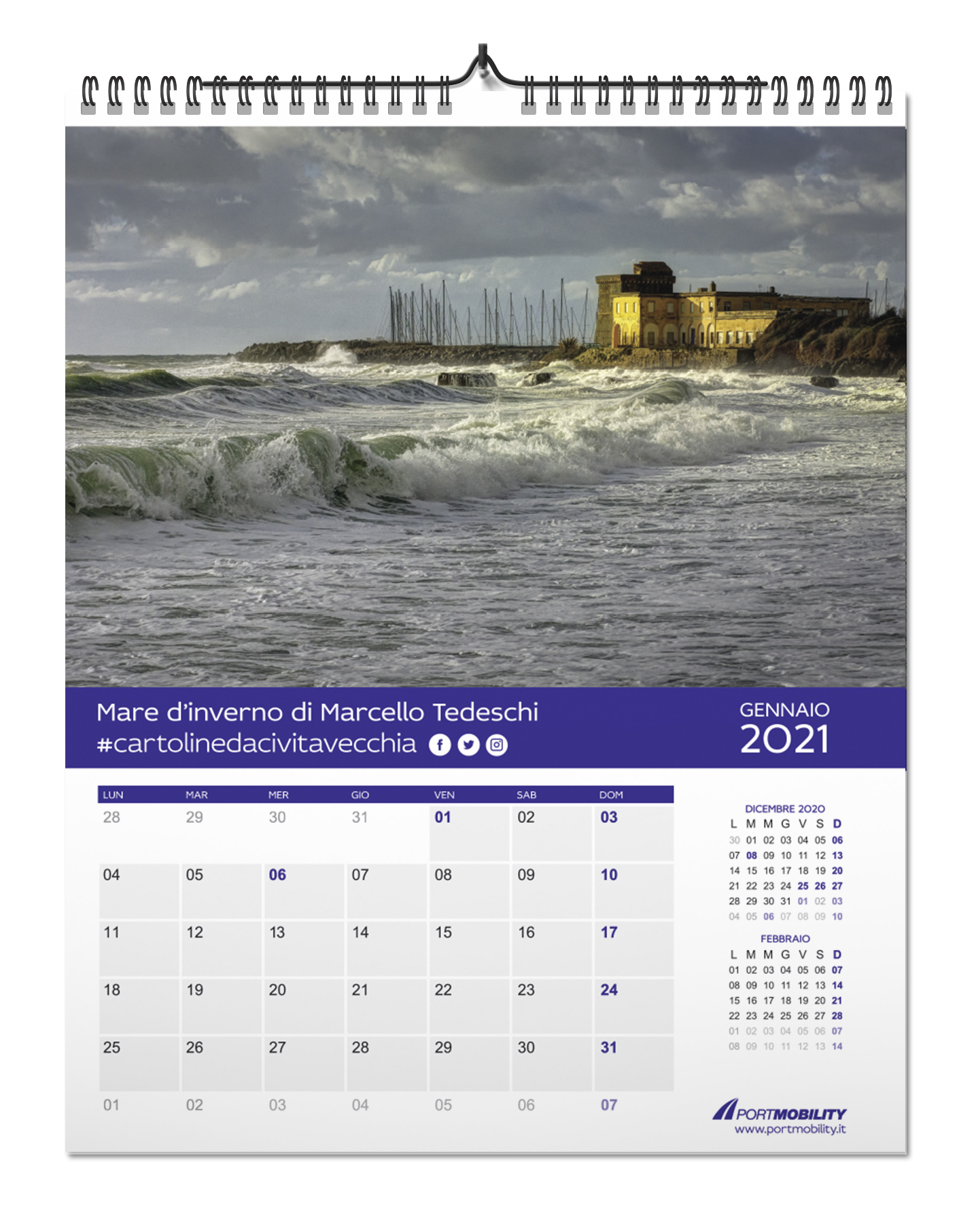 Follow the hashtag #CARTOLINEDACIVITAVECCHIA and find out more about the project on social media!