2nd June Bank Holiday Weekend: what to do and where to go
Our tips and suggestions for trips to Civitavecchia, Rome and surroundings: relax, art and adventure.
The bank holiday weekend of 2nd June 2015 starts on 30th May and ends the Tuesday after: a perfect chance to spend a long weekend out of town and finally enjoy some deserved downtime.
Are you looking for an original destination to scape daiy routine? Are you looking for a relaxing, adventurous itinerary or cultural holidays?
If you still don't know what to do during these days off, follow our advice! Ideas, destinations and routes to Rome, Civitavecchia and surroundings to spend 1, 2 or 3 days this bank holiday.
2nd JUNE BANK HOLIDAY: DESTINATIONS IN 1 DAY
The luckiest of you will enjoy well 4 days off, but it doesn't mean that you need to spend all of them away from home. Maybe you are just looking for an interesting destination for one day and spend the rest of the weekend finally tidying up the basement and making your wife happy. Luckily, we have thought a number of original ideas for you!
THE PARK OF THE MONSTERS IN BOMARZO
This is an unmissable destination if you are looking for mystery, adventure and fun!
The Park of the Monsters opens its doors to an imaginary world, populated with mythological animals and huge stone monsters, through a route made of big statues, surreal buildings, inscriptions and riddles, continuously surprising and disorienting the visitor.
A perfect destination for families and children. If you want to find out more about timetables, prices and useful information to plan your visit at best, read our article.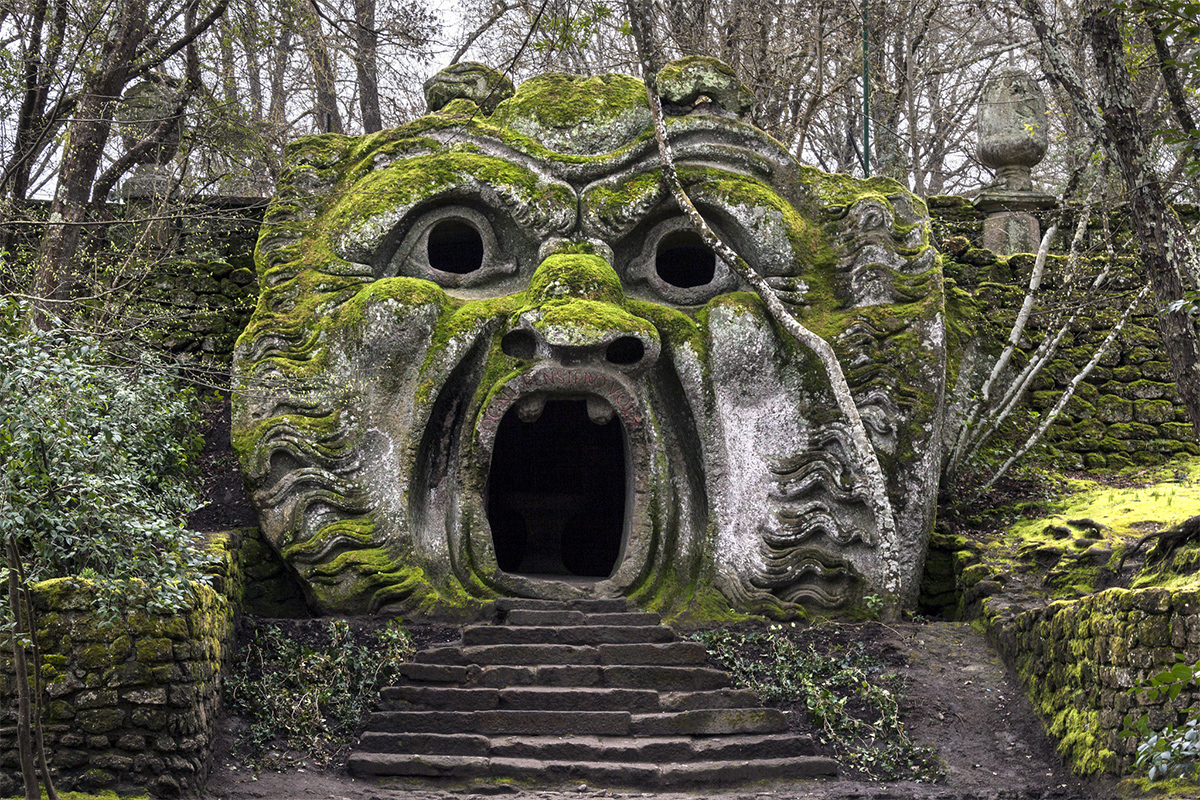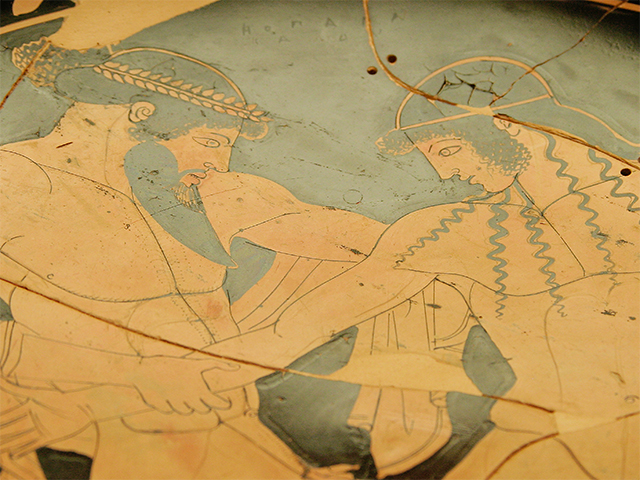 FROM THE TAURINE BATHS TO FICONCELLA BATHS
The Taurine Baths of Civitavecchia, also known as Baths of Trajan, are one of the most important thermal complexs in Roman times. Walking among this ruins, you can admire some pools, massage rooms and various spaces, decorated by friezes, mosaics and marbles.
After the visit, we recommend a relaxing break at the nearby Thermal Baths of Ficoncella, famous for their therapeutic proprieties of its hot waters, the same that flowed by the Taurine Baths in the past.
The perfect itinerary to find out how the ancient Romans relaxed!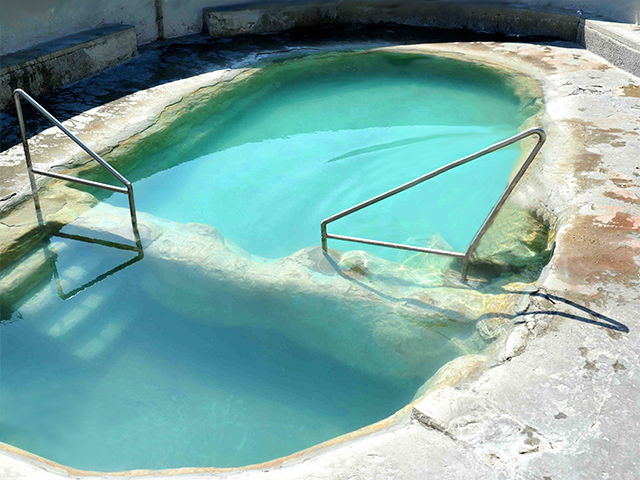 2nd JUNE BANK HOLIDAY: 2-DAY GETAWAYS
If you are really willing to run away from routine, then grant yourself a whole weekend away. There will be plenty of time to tidy the basement later, with all due respect to your wife ;)
Where to go? Here are some tips!
If you want to spend a couple of fully relaxing days, grant yourself a short getaway from the city to one of the most beautiful Italian villages.
Civita di Bagnoregio is a magical, surreal, fantastic place located on top of a tuff hill that can only be reached by crossing a narrow pedestrian bridge. From there you can enjoy one of the most stunning panoramic views of the whole Lazio region.
Nick-named "the town that is dying", due to the constant erosion of the tuff rocks where it is placed, this citadel has Etruscan and Medieval origins.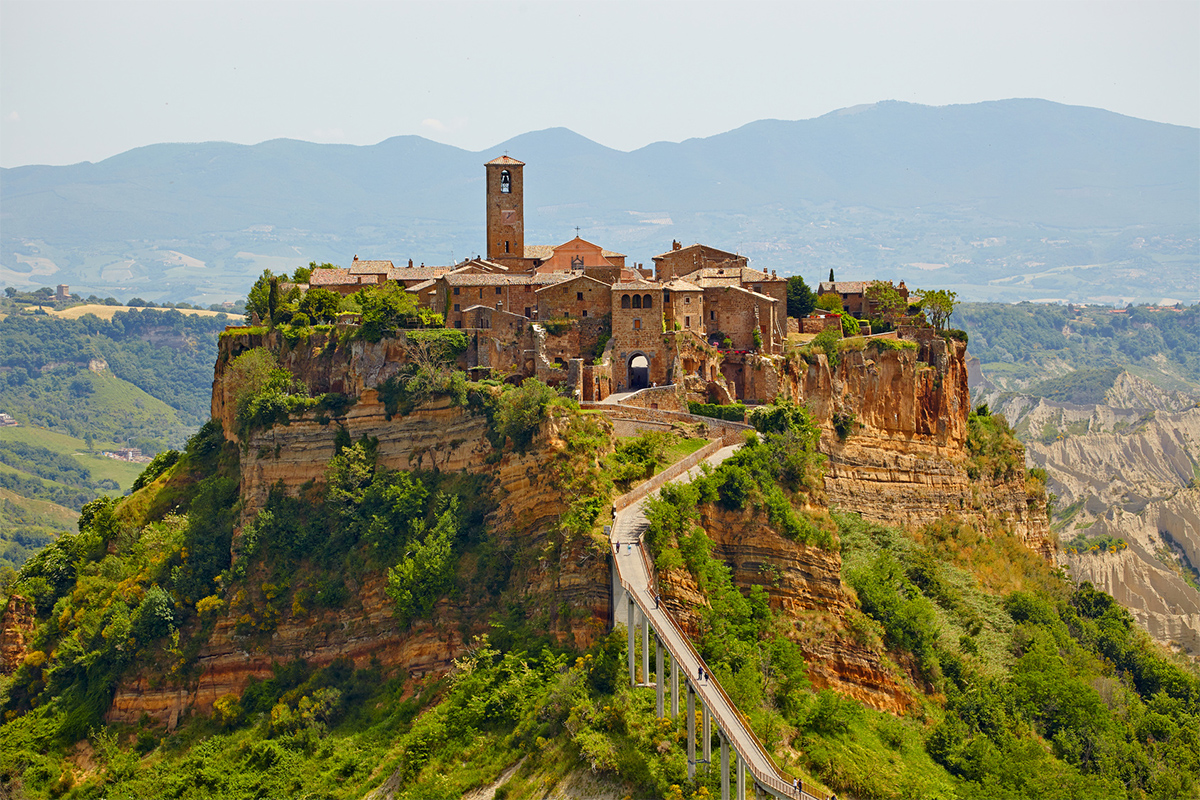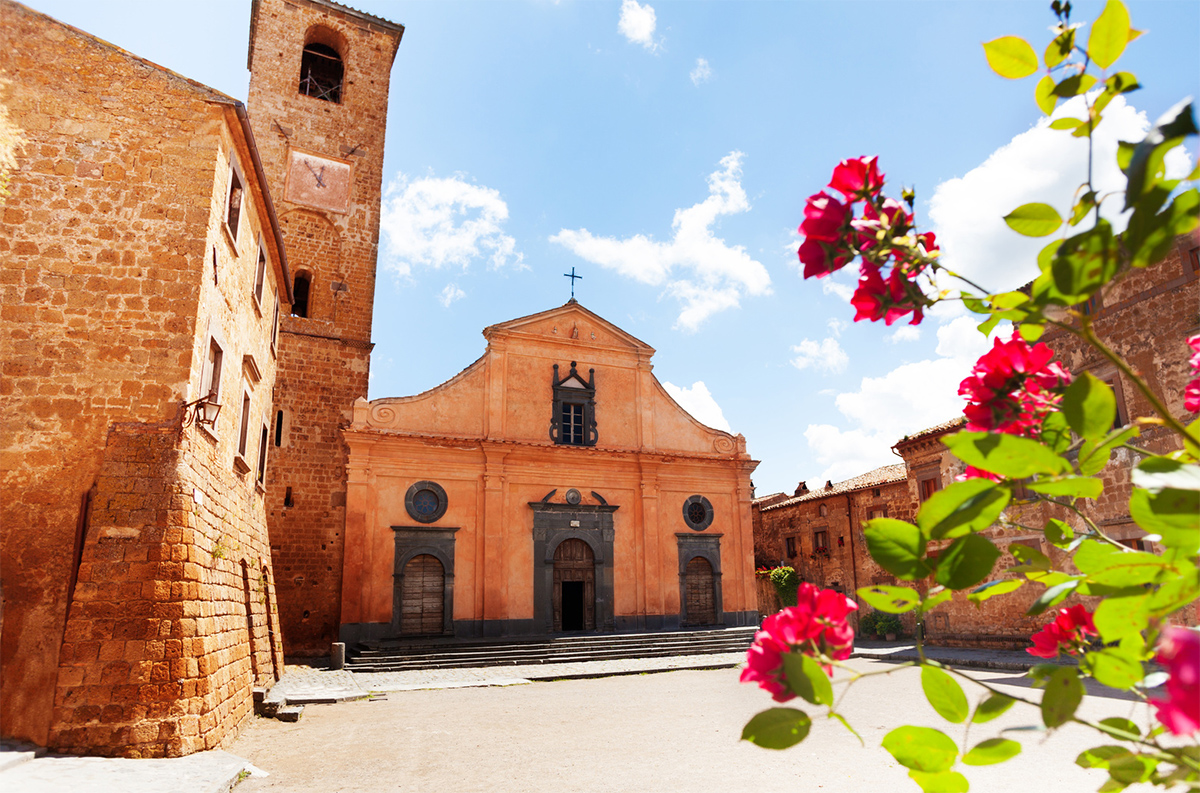 Our tip is for you to stop here at least for a couple of nights and visit as well the city of Bagnoregio, with the beautiful Cathedral of Saint Nicholas, the little temple of Saint Bonaventure and the Renaissance Porta Albana.
You can stay at Agritourism Buonasera, a real oasis of relaxation, steeped in greenery, ideal for families with children and for anyone looking for fine cuisine.
You will surely not run out of things to do here in Civita... to find out more, read our in-depth article.
ROME IN 2 DAYS: NOT ONLY ARCHEOLOGICAL SITES
Rome is always the right choice when we are talking about holidays! Visiting the eternal city is really a joy, specially in this period, when it is not excessively warm and you can walk around by foot, without being in a hurry, being charmed by the beauties that you will find in this open-air museum.
Here you have, then, an easy walk around Rome that you can do in 2 days. The first day we will take you 2,000 years back in time, visiting Rome's four most famous archeological sites: The Pyramid of Cestius , Circus Maximus , The Imperial Fora and The Colosseum. You will be taken aback discovering a pyramid in the center of Rome and you will not be able to helo but imagine yourself among gladiators fighting lons at the arena of the Flavian Amphitheatre.
In Via dei Fori Imperiali, you will also attend an amazing show... it's actually right here where every 2nd of June the Festa della Repubblica (Italian National Day) is celebrated, with a great militar parade that culminates with a floral tribute to the Unknown Soldier at the Altar of the Fatherland.
The second day, on the other hand, will be more relaxed and amusing: starting from Venice Square you will discover the secrets and history of Il Vittoriano (a monument built in honour of Vicotr Emmanuel), you will carry on with your walk in pursuit of some shopping in Via del Corso and you will end up at one of Rome's most beautiful and well-known parks: Villa Borghese, full of monuments, art, gardens and events not to be missed.