Batman jumps on board the new Tirrenia ships
Tirrenia ferries: Batman and other DC Comics Superheroes at the Port of Civitavecchia: look at the gallery of the new company livery
Tirrenia, partnering with Gruppo Onorato Armatori and Warner Bros. Consumer Products, has started a great restyling of their ferry ships.
The classical white and blue livery will progressively be substituted by the DC Superheroe par excellende: Batman!
Sharden, docked today 7th April of 2017 at pier 18 of the Port of Civitavecchia, is one of the first Tirrenia ships to wear the new colours: both sides of the ships are different from one another: at one side are Batman and Robin, at the other Batman with his fierce enemy, the Joker.
The restyling will symbolize the company's renovation process, giving the ships a new attractive and modern look, as well as an emotional impact. We are sure that not only kids will love it!
Without a doubt this is an innovative and unconventional choice that marks the beginning of a new era for the group (look at the photogallery).
The renovation will gradually affect also the other ships of the Tirrenia fleet: in April, it will be the turn of Nuraghes and from 2018 Janas, Bithia and Athara, Vincenzo Florio and finally Raffaele Rubattino will change their liveries.
As part of the renovation, the DC superheroes will jump on board and liven up the new play rooms of the ships, to the delight of young passengers and their families.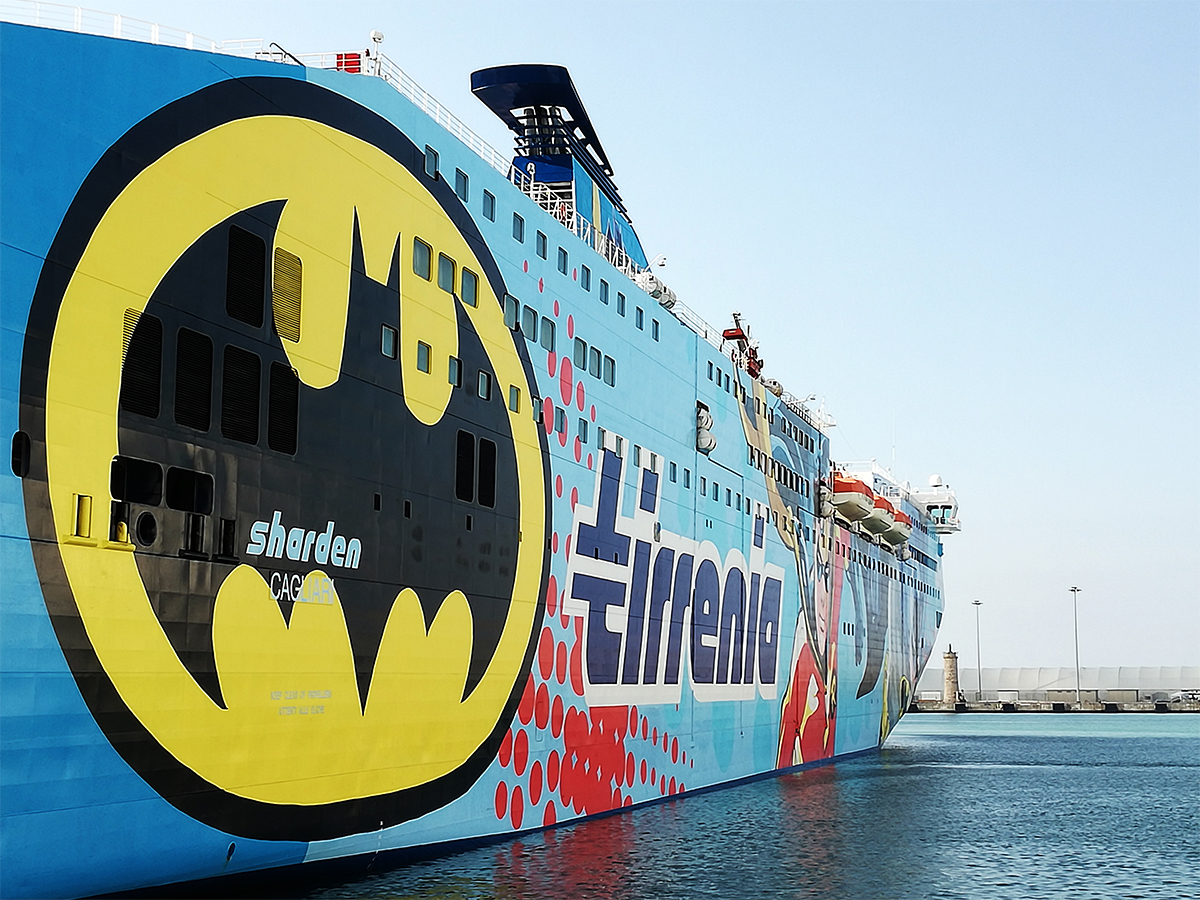 "For Tirrenia this is the beginning of a new era and it is a confirmation that Gruppo Onorato Armatori is willing to continue with the renovation process of Tirrenia fleet and company organisation, strengthening their sea transportation leadership in the Mediterranean".

Massimo Mura, Chief Executive Officer.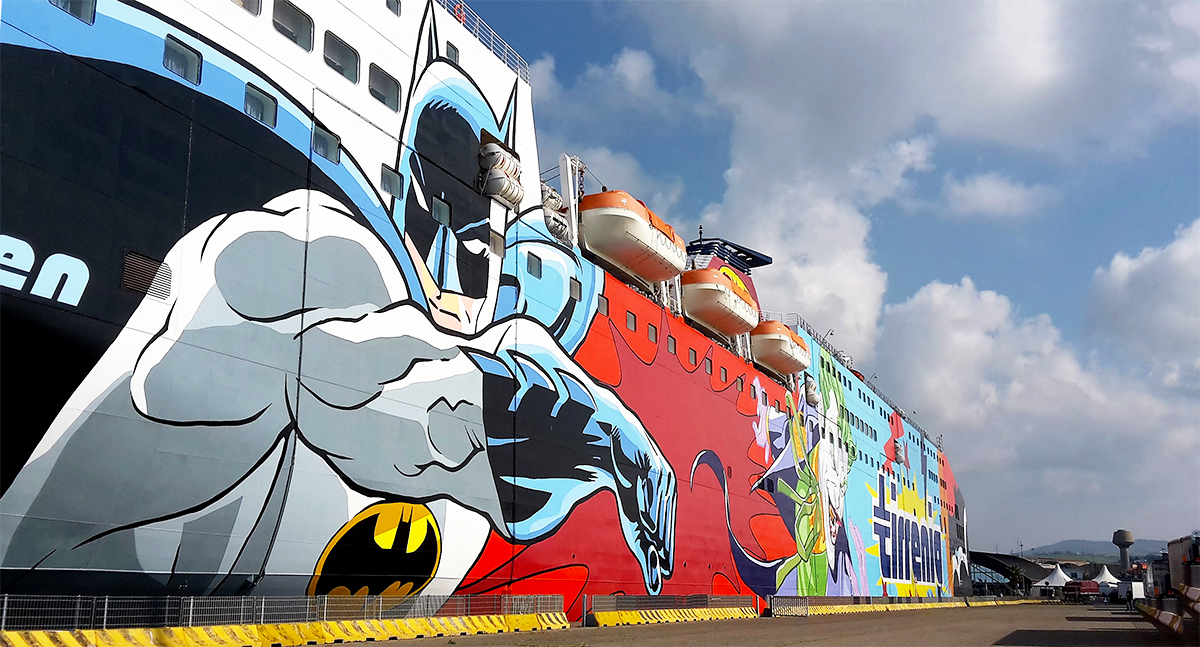 What else can we add? We can only wish all superpassengers to enjoy your trip!
Na na na na na na na na, Batman!