Closing conference at Navalia: closing with a bang?
Next Saturday February, 6 will take place the closing conference of Navalia at the port of Civitavecchia. Important interventions are scheduled and maybe... some news that will make it into the history of the Port
What if dreams came true? We told you extensively about it in this article PORT OF CIVITAVECCHIA, IN SEARCH OF THE HIDDEN TREASURE as a very nice expectative. The news soon spread around the city, arousing hope and finally filling the inabitants of Civitavecchia with proud, now they are even more aware of the fact that they have an important history behind.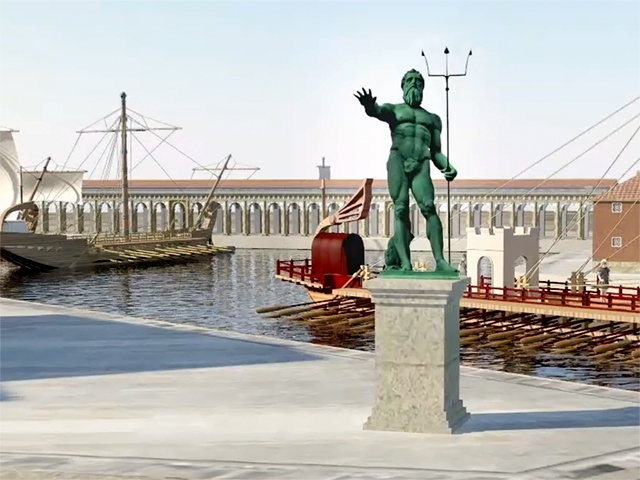 At the meetings will participate members of the General Direction for Cultural Heritage, the ASSO (Submarine Archeology and Speleology Organization), vessel subtenant Senese from the Coastguard, Professor Barbara Davidde and Professor Roberto Petriaggi from Università di Roma 3 and finally the Central Office for Restoration.
Also this closing meeting, as the others, will be coordinated and made thanks to the competent work by Association la Civetta di Civitavecchia and Mario Palmieri.
We inform you, to close with, that at the end of the meeting there will be an exhibition of how the hydraulic machines displayed at the exhibition work. The last chance, maybe, to see in Civitavecchia the technological greatness reached by the Roman Empire.
What if reality overcame our dreams? We can just wait for next Saturday. We'll keep you posted!
Useful information
CLOSING CONFERENCE OF NAVALIA
HOW TO GET THERE

TIMETABLES

SATURDAY 6 FEBRUARY 2016, 10.30 AM

PRICES

FREE ADMISSION, OPEN TO ALL