Turret ship Caio Duilio at Civitavecchia: how to visit it
The turret ship built for the Italian Navy will stay four days moored at the port and it will be open to visitors
The Destroyer Caio Duilio will be moored at the port of Civitavecchia from Thursday 28 February until the 3rd of March 2019. The turret ship owned by the Italian Navy, commanded by captain Pietro Alighieri, will stay at pier 8 (Cialdi), in front of Fort Michelangelo.
TURRET SHIP AT CIVITAVECCHIA: HOW AND WHEN TO VISIT
A great unmissable opportunity for all of you passionate about ships. The turret ship will be open to public on the following days and times: ​
Friday 1st March, 2pm to 7pm;
Saturday 2nd March, 09.30 am to 13.00 and 2pm to 7pm;
Sunday 3rd March, 2pm to 7pm.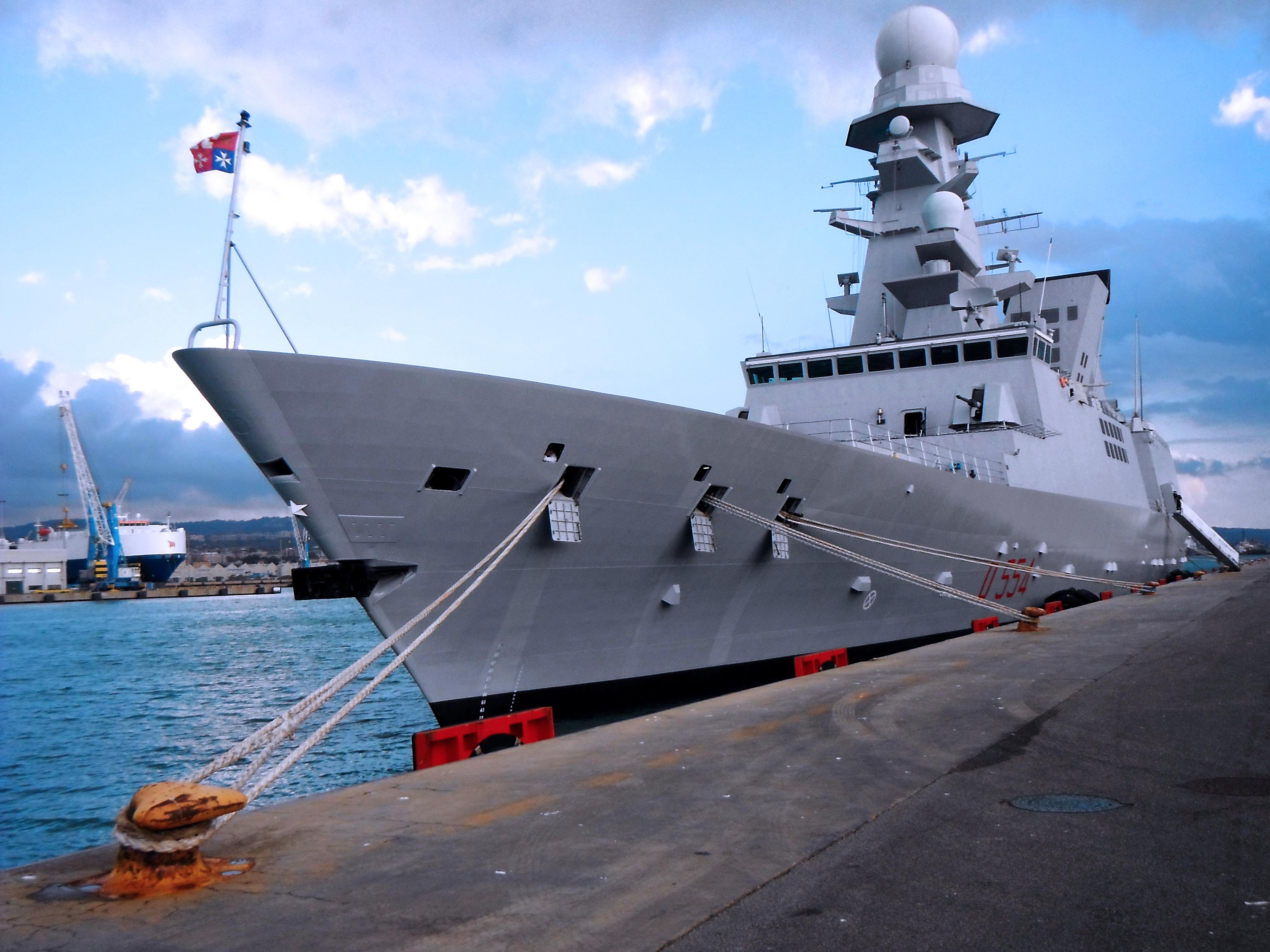 TECHNICAL FACTS ABOUT TURRET SHIP CAIO DUILIO
Caio Duilio is one of the two destructors missil launchers of the "Orizzonte" class and it is also the fourth ship of the Italian Navy with this name.
Built at the shipyards of Riva Trigoso and laid down on the 3rd April 2009, the destructor has a crew of 196 men and women, is 150 meters long and displaces 7,000 tons.
Flagship of the Italian naval industry, with cutting edge technology, it was specifically designed for air defense.
The Caio Duilio can, however, serve at command and control operations supporting the community, since it is equipped by many traditional and satellite communication tools and an infirmary with first aid medical and sanitary equipment.
We can only invite you to visit the ship, which will be at the port of Civitavecchia for few days. If you have some spare time we recommend you to visit the splendid old area of the port. Find here some essential tips to visit the Historic Port of Civitavecchia.
Useful information
Turret ship Caio Duilio at Civitavecchia
HOW TO GET THERE

Caio Duilio will be moored at pier 8 of the port of Civitavecchia in front of Fort Michelangelo. You may go there on foot by the pedestrian access "Fortezza"

TIMETABLES

- Friday 1st March, 2pm to 7pm;

- Saturday 2nd March, 09.30 am to 13.00 and 2pm to 7pm;

- Sunday 3rd March, 2pm to 7pm.

PRICES

Free admission