First cruise ship for Smart Workers sails from the Port of Civitavecchia
The first cruise ship designed for smart workers and freelancers will sail from the Port of Civitavecchia. Find out more information...
The first Italian cruise ship designed for smartworkers and freelancers will sail from the Port of Civitavecchia on the 11th of June.
The project was born from a collaboration between Cosmic, a digital startup, and the italian company MSC Cruises.
An opportunity not to be missed! Especially now that smartworking is more and more popular around the world and many people are deciding to adopt the new trend of workation, that means "working on vacation".
What could be better than working while sunbathing or having a break for a dip in the pool?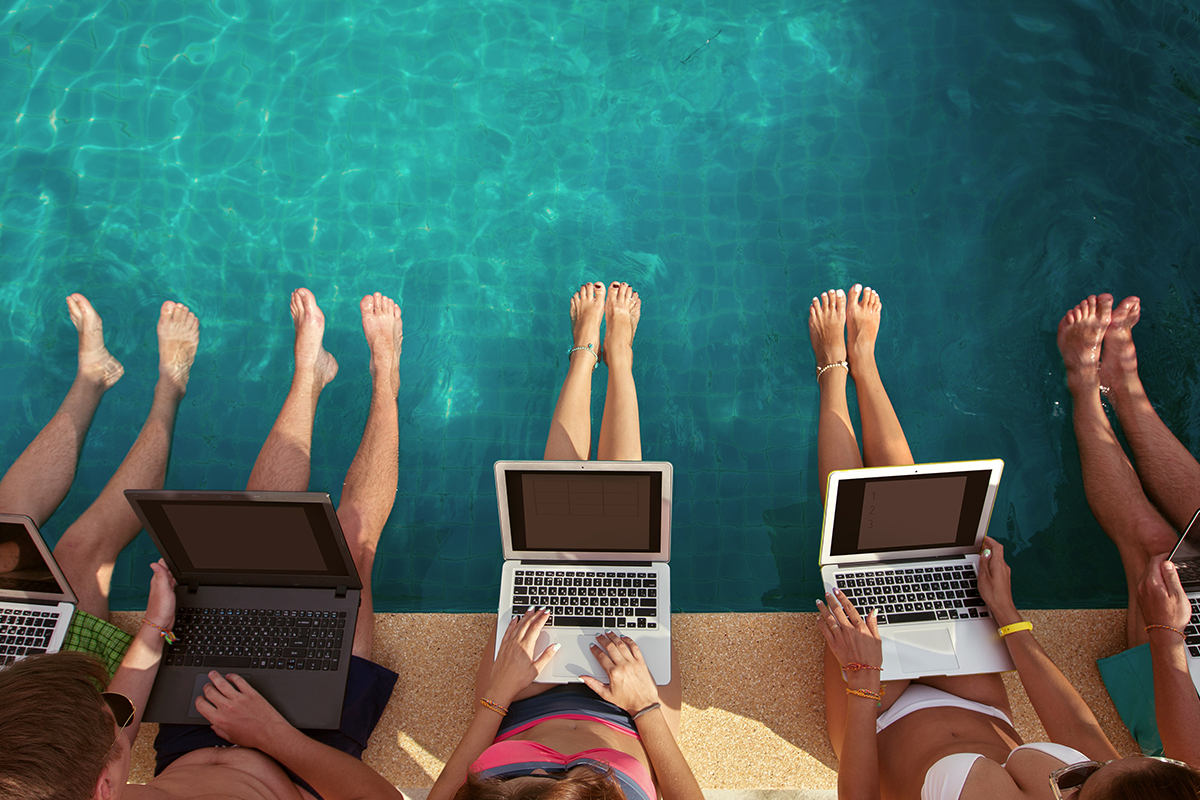 MSC SEASIDE ITINERARY
The cruise ship is the MSC Seaside, the most innovative of the MSC Cruises fleet, which has recently resumed operation.
The itinerary includes stops in the ports of Civitavecchia, Genoa, Malta, Syracuse and Taranto.The ship will then return to our port on the 18th of June, after a week of sailing.
A unique experience
Freelancers and smart workers have access to wi-fi and can take advantage of common areas, so that they can work with all comfort.
It's also a unique experience and an opportunity to meet professionals, share experiences and find new job opportunities.
So it is possible to network and meet new professionals, especially in the digital world area. This is very important, especially for freelancers!
Finally, working in a wonderful environment can also have positive effects on productivity and creativity.
It is estimated that a total of one hundred remote workers will participate in this initiative.
For more information about the project, please click here.
TRAVEL IN COMPLETE SAFETY
Obviously, a health protocol will be strictly respected inside the cruise ship to guarantee the maximum safety on board.
The application of these measures has been effective, so that this ship is now considered a model to follow worldwide. Measures include:
passengers must undergo a first test 96 hours before embarkation, a second test at the beginning of the cruise and a third test mid-cruise;
crew members are required to undergo weekly tests;
daily temperature monitoring is mandatory;
constant cleaning of common areas;
all excursions are exclusively for cruise ship passengers.
The objective is to form a bubble in which those on board will remain for the duration of the trip, enjoying a "new normality" and a well-deserved relax (despite the work)!
Have a good holiday and good work!
Read also: Green Zone Cruises: Enjoy a Safe Holiday