Cuauhtémoc in Civitavecchia: the return of the Mexican Sail Training Ship
Discover the visiting hours and days and curiosities about Cuauhtémoc, the Mexican Sail Training Vessel that has returned to the Port of Civitavecchia 2 years later
Sailors standing on the masts and loudspeakers playing the anthem high: that was the triumphal arrival of Cuauhtémoc, Sail Training Vessel of the Mexican Navy, that arrived this morning (3rd May 2017) at the Port of Civitavecchia.
The sailing vessel, that is this year celebrating the hundreth anniversary of the Promulgation of the Political Constitution of Mexico, is sailing the seas and the oceans around the world showing proudly the colours of their flag.
Welcomed by the Ambassador of Mexico in Italy, Juan José Guerra Abud and by the Italian authorities, the ship will call at well 15 ports in 12 different nations during nine and a half months. These are all the ports that have had or will have the opportunity to host this splendid sailing ship: Acapulco, Balboa (Panama), Boston, Barcelona, Civitavecchia, Creta (Greece), Port Said (Egipt), Mumbai, Singapore, Manila, Shanghai, Busan (South Corea), Kobe (Japan), Honolulu, Acapulco.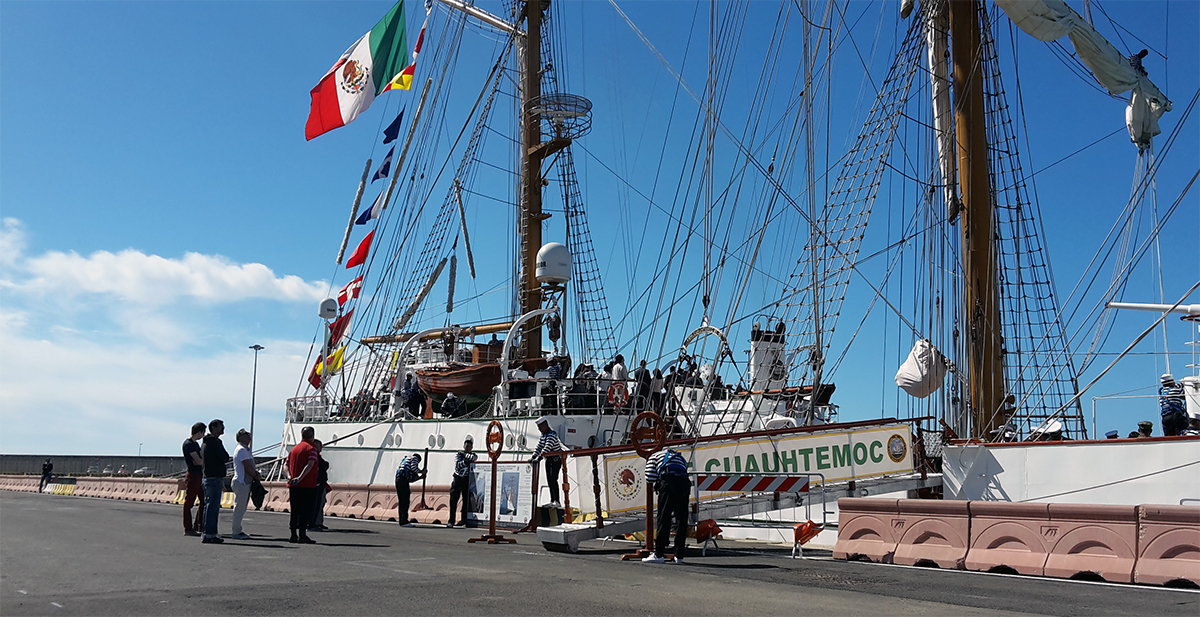 Cuauhtémoc in Civitavecchia: visiting hours and days
Cuauhtémoc, that is back to the Port of Civitavecchia two years later, will stop over until the 8th of May.
Moored at pier 8, the ship can be visited every day from 10 am to 8 pm until Sunday 7th of May, with an anticipated closing time at 4 pm on Friday.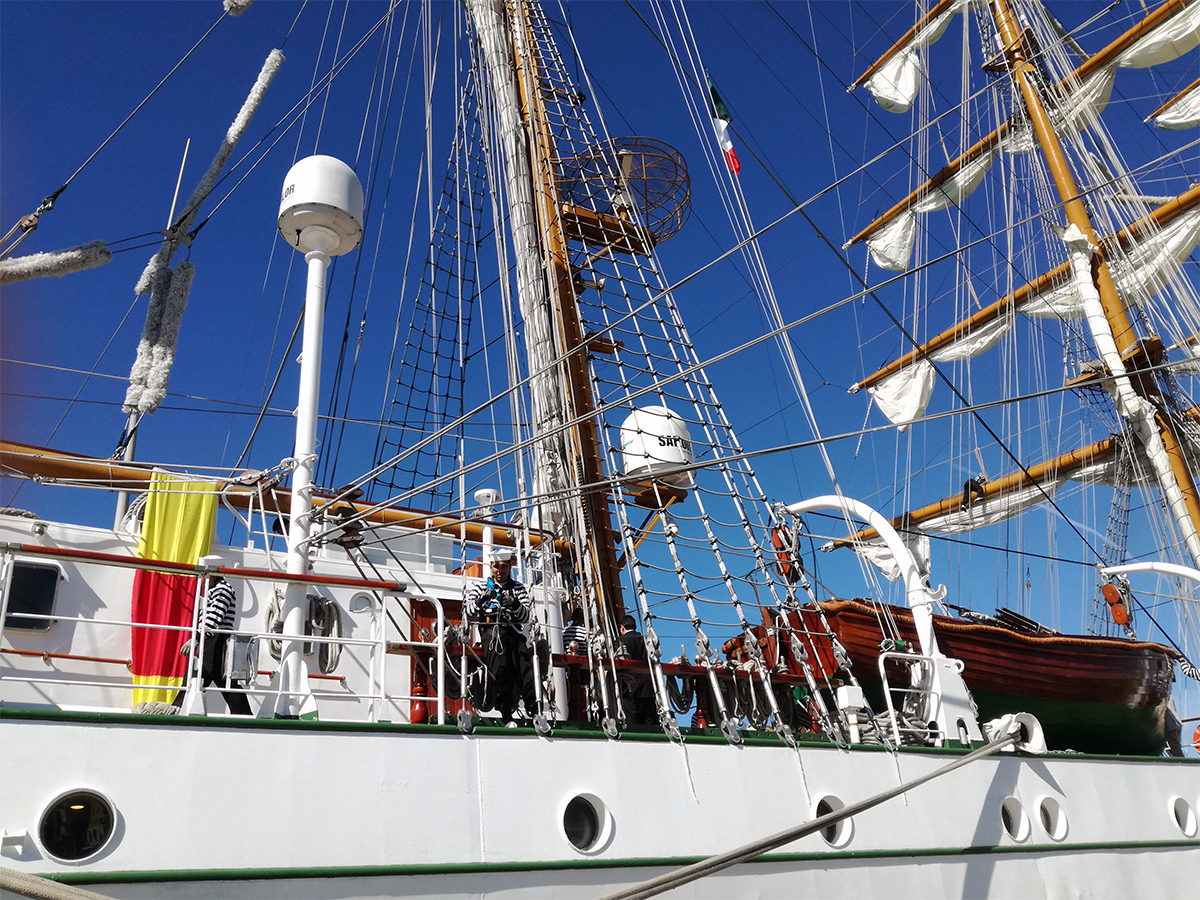 Cuauhtémoc in Civitavecchia: curious and technical facts
Technically, Cuauhtemoc is a barque, launched in Bilbao the 9th of January 1982 and it entered into service in the 29th of July of the same year.
The current crew of the vessel are 9 captains, 44 officials, 43 cadets of the

Heroica Escuela Naval Militar, 122 elements of class and sailors, as well as 11 guests from friend navies, including an Italian Officer Cadet, commanded by Captain, C.G. DEM, Rafael Antonio Lagunes Arteaga.
The name Cuauhtemoc comes from the 11th and last Mexican ruler who died in 1525. In 1982 the Mexican Navy decided to dedicate the vessel to him.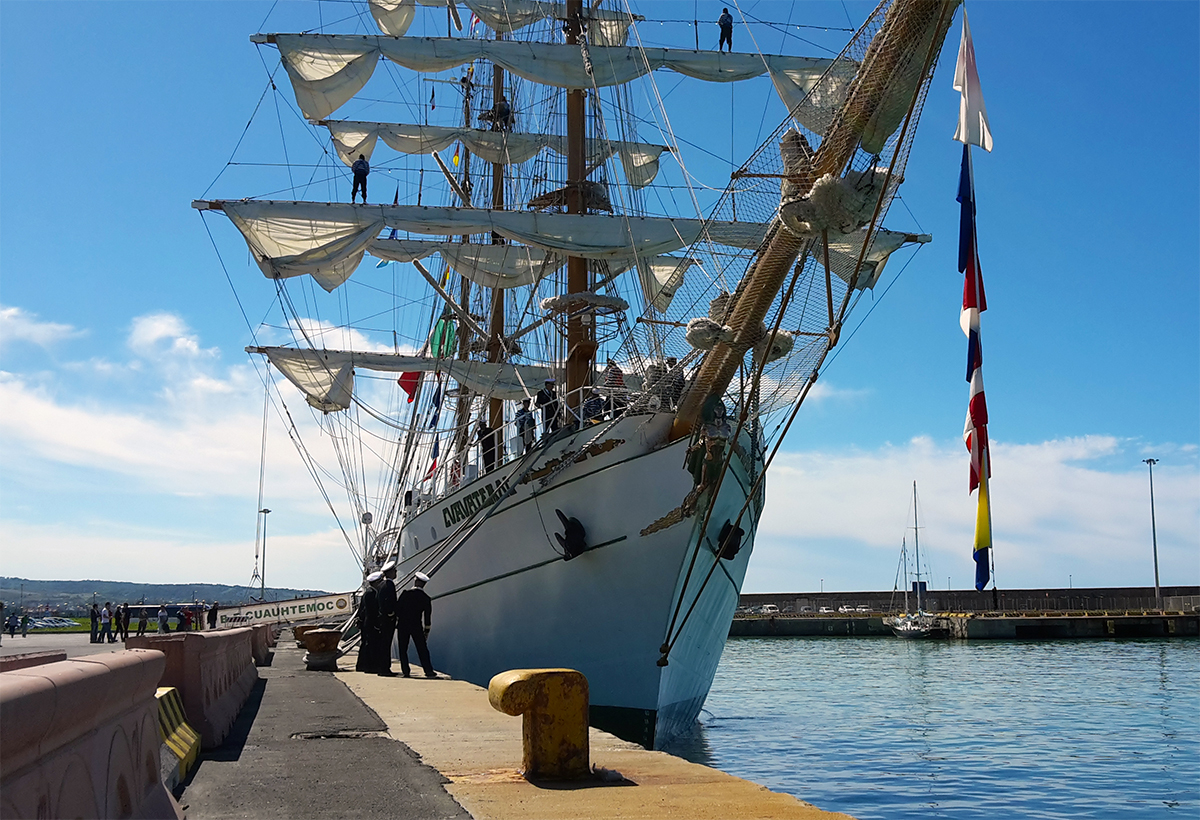 Cuauhtémoc: technical facts

Lenght: 67.2 m

Width: 12 m

Draught: 5.4 m

Propulsion: sail

Masts: 90.5 m

Sail surface: 2,368 m²

Auxiliar engine: diesel 1,125 hp

Speed: 8 nodes (15 km/h)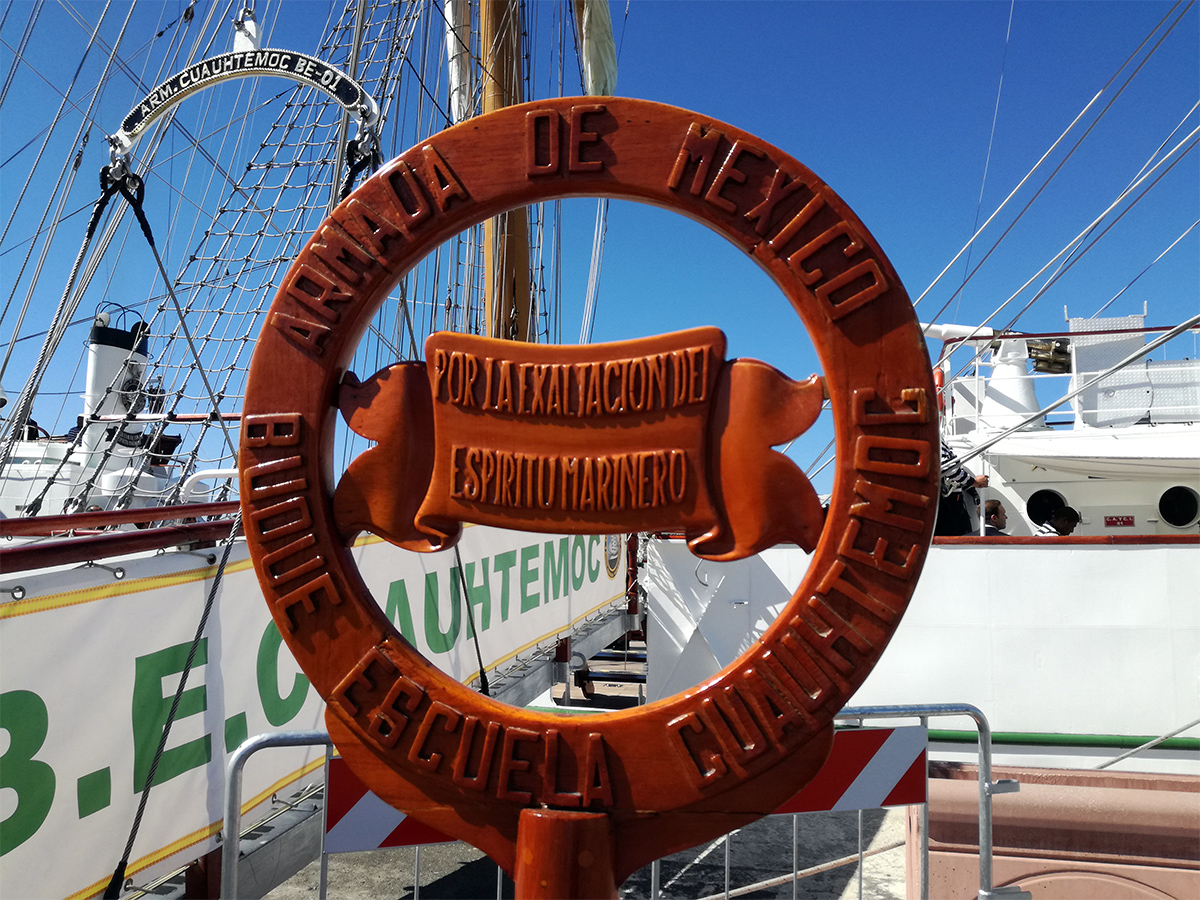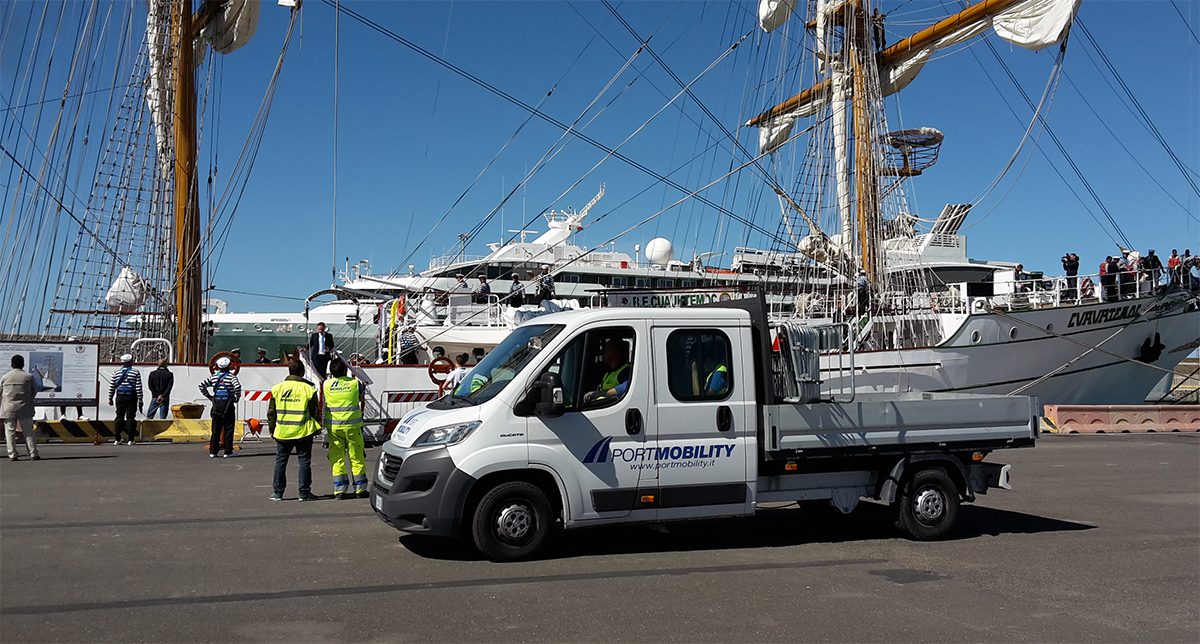 In the meanwhile, take a look at our little photo feature and send us your pictures through Facebook, Twitter or G+ with the hashtag #civitamessico2017
Enjoy your visit!
Useful information
Cuauhtémoc, Mexican Sail Training Ship in Civitavecchia: 3 - 8 May 2017
HOW TO GET THERE

HOW TO GET TO THE PORT OF CIVITAVECCHIA
MAP OF THE PORT OF CIVITAVECCHIA
Cuauhtémoc is moored at pier 8

TIMETABLES

The vessel is open to public for visits from the 3rd through the 7th of May, from 10 am to 8 pm, with an anticipated closing time at 4 pm on Friday.

PRICES

Free admission.