Port: Sail Training Ship El-Mellah arrives at Civitavecchia
The Port of Civitavecchia will host from the 30th June the brand new Sail Training Ship "El Mellah" owned by the Algerian Navy. All the information here
The recently built Sail Training Ship El-Mellah will be moored at pier 8 of the Port of Civitavecchia from the 30th June until the 2nd August 2018. El-Mellah is a Sail Training Ship that has been built recently and entirely at the shipyard of Polish Remontowa Shipbuilding in Danzica.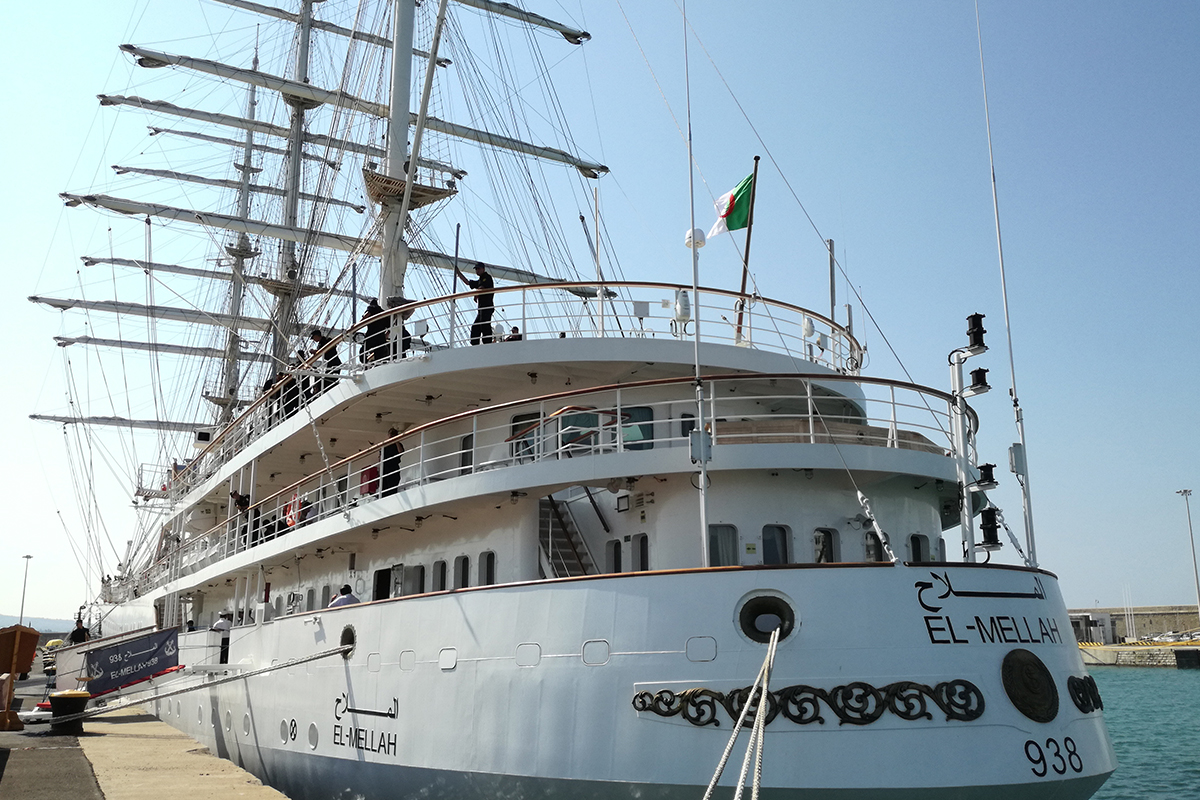 El-Mellah, delivered in Poland to the Algerian Navy in November 2015, after a trial and verification year-period, sails officially the seas around the world since 2017..
ALGERIAN TRAINING SHIP
El-Mellah ("Sailor" in Arabic) is 110 meters long and 14.5 meters wide, with masts as tall as 54 meters over the waterline. The crew includes 222 officials and sailors and it hosts also 120 cadets that learn sailing techniques and how to master their sailing abilities on board.
Other than training official cadets, El-Mellah, as many other training ships serving navies around the world, has also a role representing Algeria by visiting foreign ports, by participating in competitions, races and international events.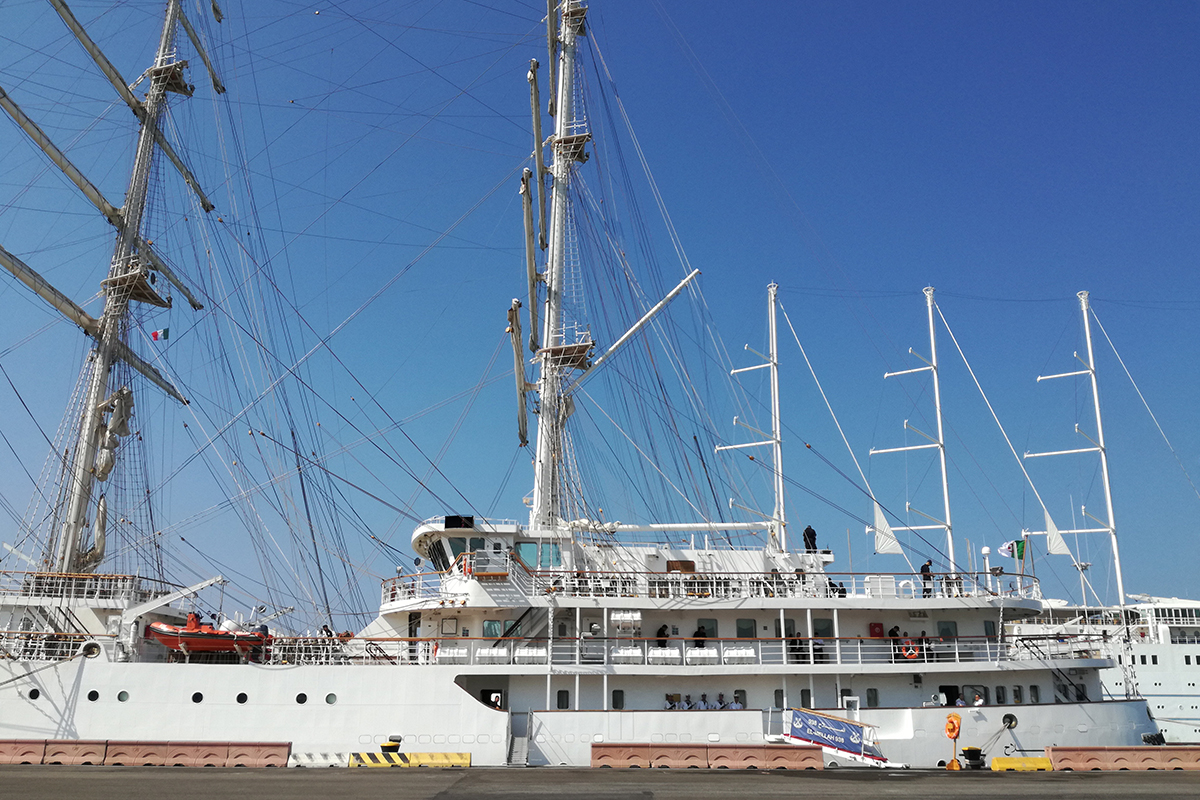 WILL EL-MELLAH BE VISITABLE IN CIVITAVECCHIA?
We too are waiting for that answer, as per today (12th July) it is too soon to know. But, as has happened recently with the spectacular training ships Amerigo Vespucci and Cuauhtemoc, we may assume that also El-Mellah will be visitable. As soon as we have the confirmation, we will update this page with visiting days and hours and we will publish the news on our social media profiles (Facebook, Twitter and Google plus). So stay tuned!
And, worse case, if you are curious and love photography we recommend you to go there anyway to admire this new sail training ship since we believe it will be worth seeing it... even only form the outside.
Useful information
Port: Sail Training Ship El-Mellah arrives at Civitavecchia
At pier 8 of the Port of Civitavecchia
HOW TO GET THERE

TIMETABLES

From the 30th June until the 2nd August 2018