The Nautical Palio reaches its 40th edition: event programme
Nautical Palio of Civitavecchia 2019: read the full event programme, including this year the exhibition of Postcards from Civitavecchia
The 2019 edition of the Nautical Palio of Santa Fermina, promoted and organised by the ASD Mare Nostrum reaches its 40th edition!
A real milestone for one of the oldest traditional events of Civitavecchia, involving institutions, charities, sport societies and more for an event that unites the port and the city thanks to sport and culture.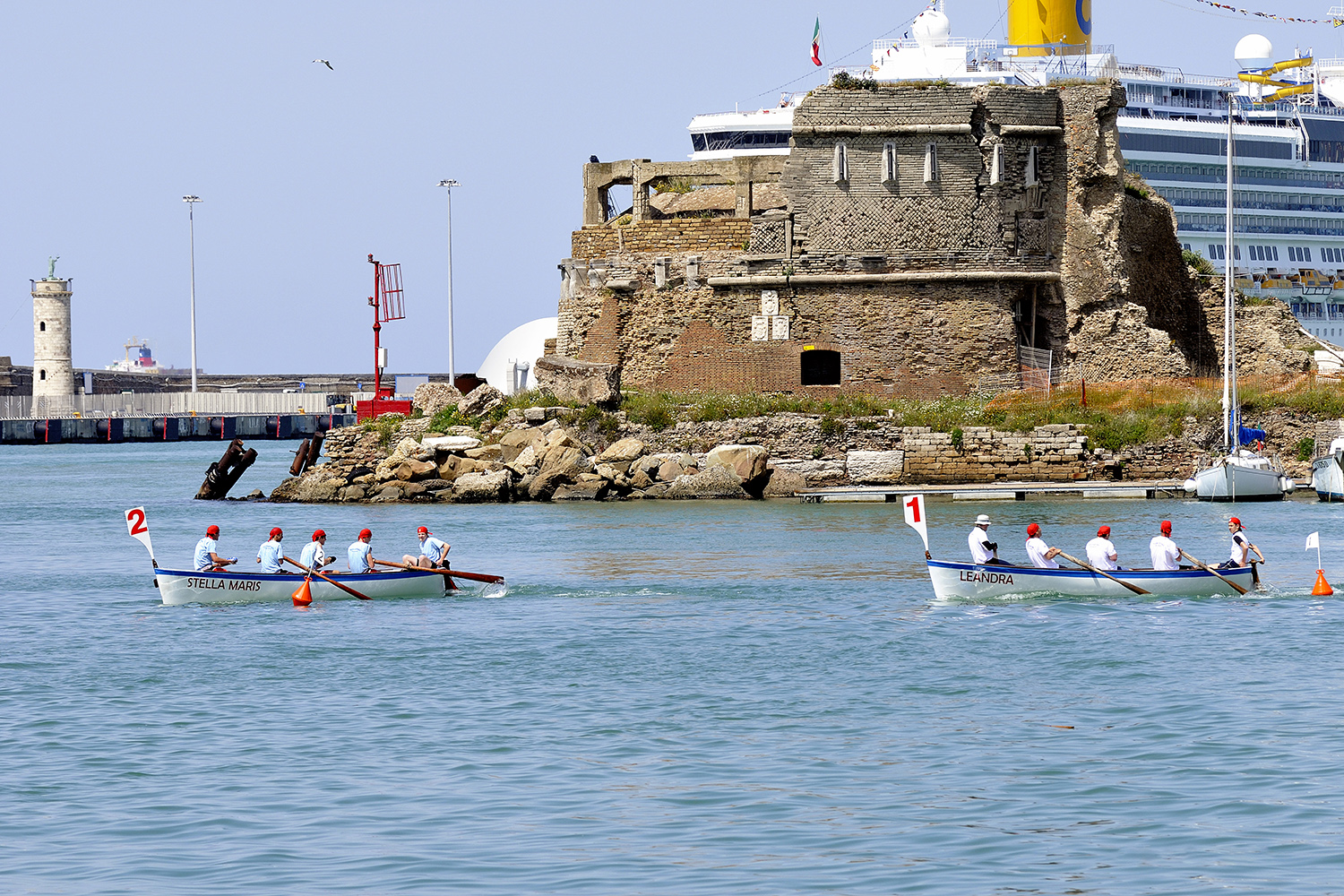 Let's see the details of theis 40th edition, that will be presented at a press conference on the 8th April at the Conference Room of the Foundation Cassa di Risparmio.
The programme includes as usual the traditional rowing competition facing the New Historical Neighbourhoods in the Junior and Senior categories in the 40th Nautical Palio of Santa Fermina. Other events are exhibitions, photography exhibitions and artistic shows, and the closing event will be as usual the Solemn Procession in honor to the Patroness of the City.
One of the news this year, which we feel very proud of, is the inclusion of Postcards from Civitavecchia inside the anthological exhibiton held at the Rock of Civitavecchia from Saturday 13th April.
To sum up, after the beautiful experience of the 1st Official exhibition at the Traiano Theater, and the exhibiton at the Casa della Memoria, here's another unmissable chance to see the 48 pictures of the first 4 calendars of Postcards from Civitavecchia!

Nautical Palio 2019: Programme
This year's edition, the event in honour to Saint Fermina is extremely eventful, here's a recap:
Monday 8th April
11.00 - Press Conference at the Conference Room "Giuseppina Gurrado" at the Foundation Cassa di Risparmio di Civitavecchia (Via Risorgimento n. 8/12 Civitavecchia).
Saturday 13th April
08.30 - Opening of the Photography Exhibition and stands at the Old Rock and impromptu paintings
09.00 - Solemnn Ecclesiastic Blessing (Fort Michelangelo, Chapel of Saint Fermina)
10.30 - 40th Nautical Palio of Saint Fermina (Junior and Senior categories)
Sunday 14th April
10.00 - 11th Nautical Palio of the 3 Ports (Civitavecchia, Fiumicino and Gaeta)
14.00 - 4th Table Football Tournament (Alessio Ciocci Memorial)
Sunday 28th April
16.00 - Procession in honour to Saint Fermina, starting at the Cathedral of Civitavecchia.
To learn more, read the full programme.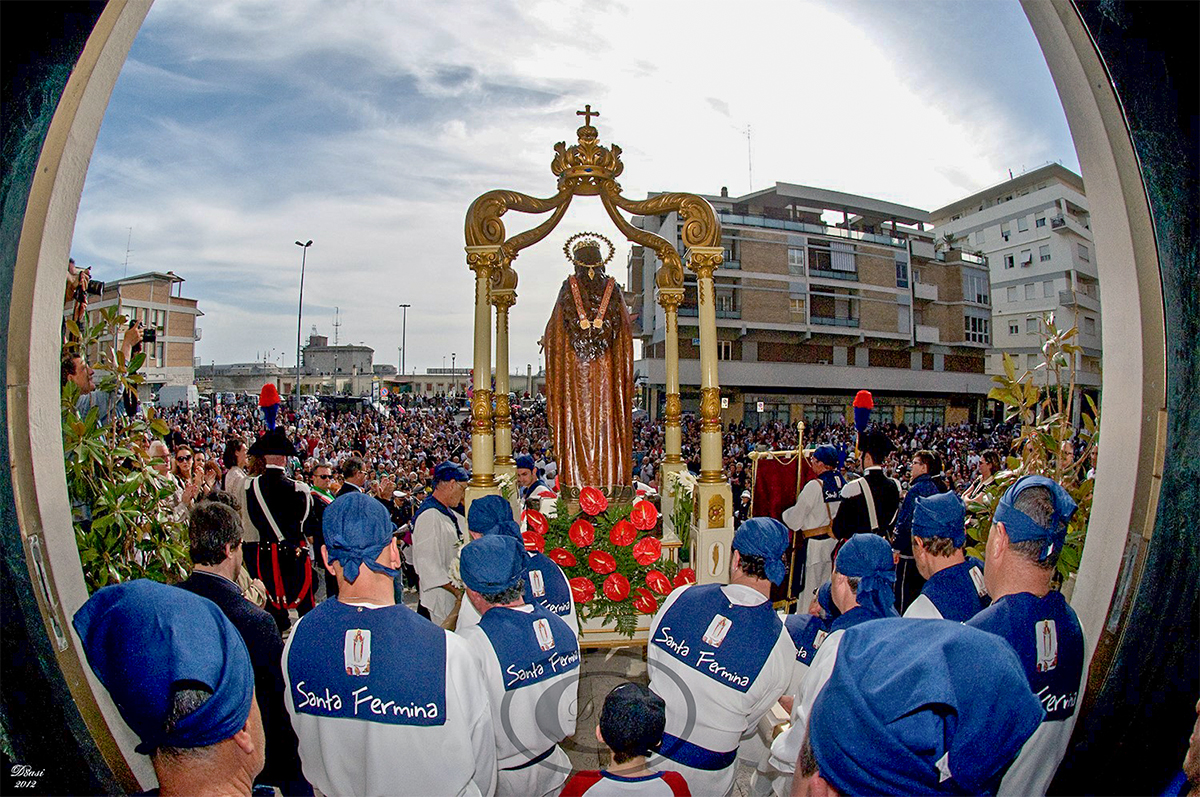 All the exhibitions, including Postcards from Civitavecchia, will be held at the Old Rock from the 13 to the 28 of April in the following opening hours:
Monday-Friday 10.00-12.00 and 15.30-18.30
Saturday 10.00 - 12.30
Here's the photogallery of the latest edition of Postcards from Civitavecchia with the 12 pictures of the Calendar 2019... ¡see you all at the Nautical Palio!
Useful information
Cultural and Sport Association A.S.D. Mare Nostrum 2000
Via Annovazzi, 15 – Torre Europa, Civitavecchia 00053
HOW TO GET THERE

The event will take place in the Historic Port of Civitavecchia nearby Molo Sardegna, very close to the Old Rock, where the photography exhibitions will be held.