Postcards from Civitavecchia continues at Casa della Memoria
The photography exhibition of Postcards from Civitavecchia continues at Casa della Memoria in Piazza Leandra thanks to the availability of the Municipality, Historic Society and Cinematographic Association: find out about opening hours and how to get there
Postcards from Civitavecchia keeps going!
After the great experience of the 1st Official exhibition at Teatro Traiano (read the news), we can officially say that thanks to the availability of the Municipality, Historic Society and Cinematographic Association the photography exhibition will be extended 2 more months at Casa della Memoria.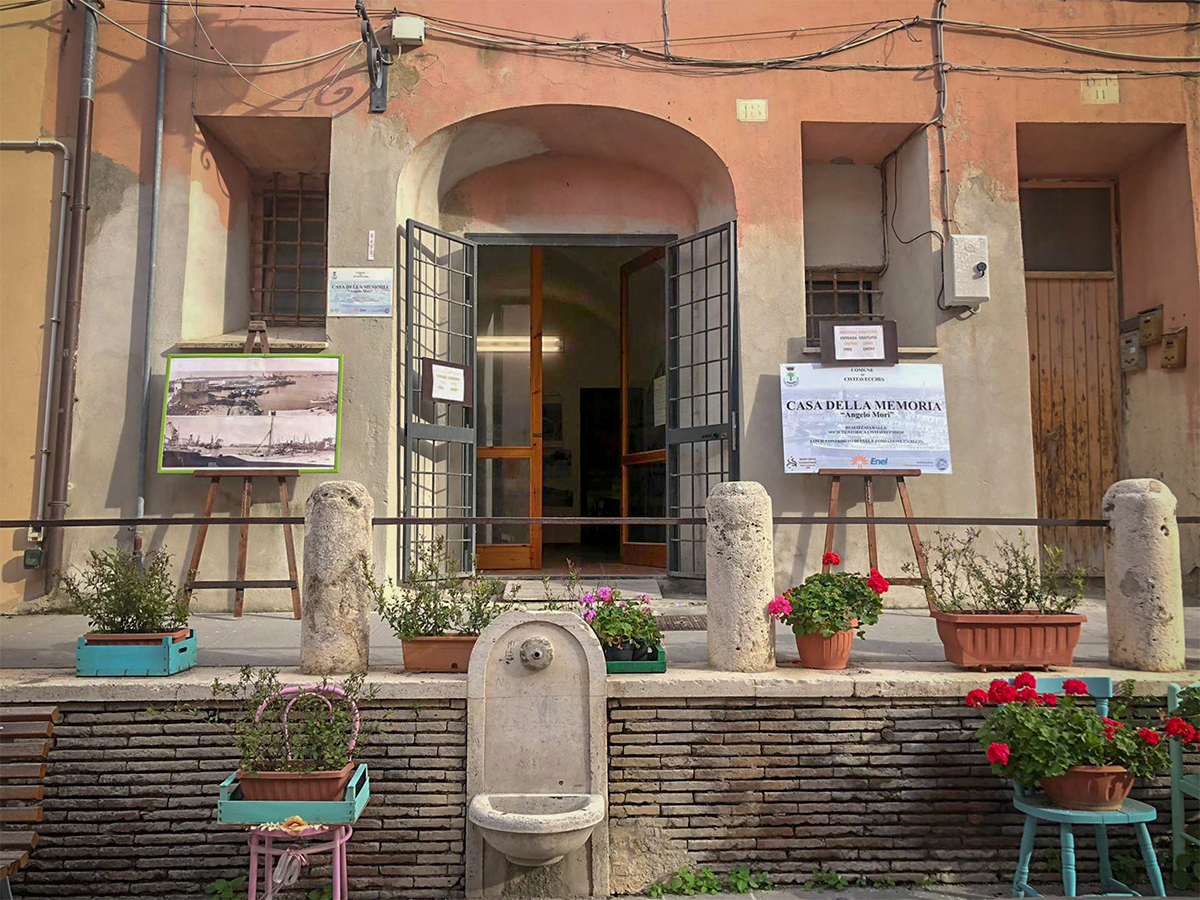 All 48 photographies included in the first 4 calendars of Port Mobility within the project Postcards from Civitavecchia (2016 through 2019) will be dispkayed until late February! A unique occasion if you missed the exhibiton at the foyer of Teatro Traiano.
Free admission Monday through Friday, from 10 am to 12 am.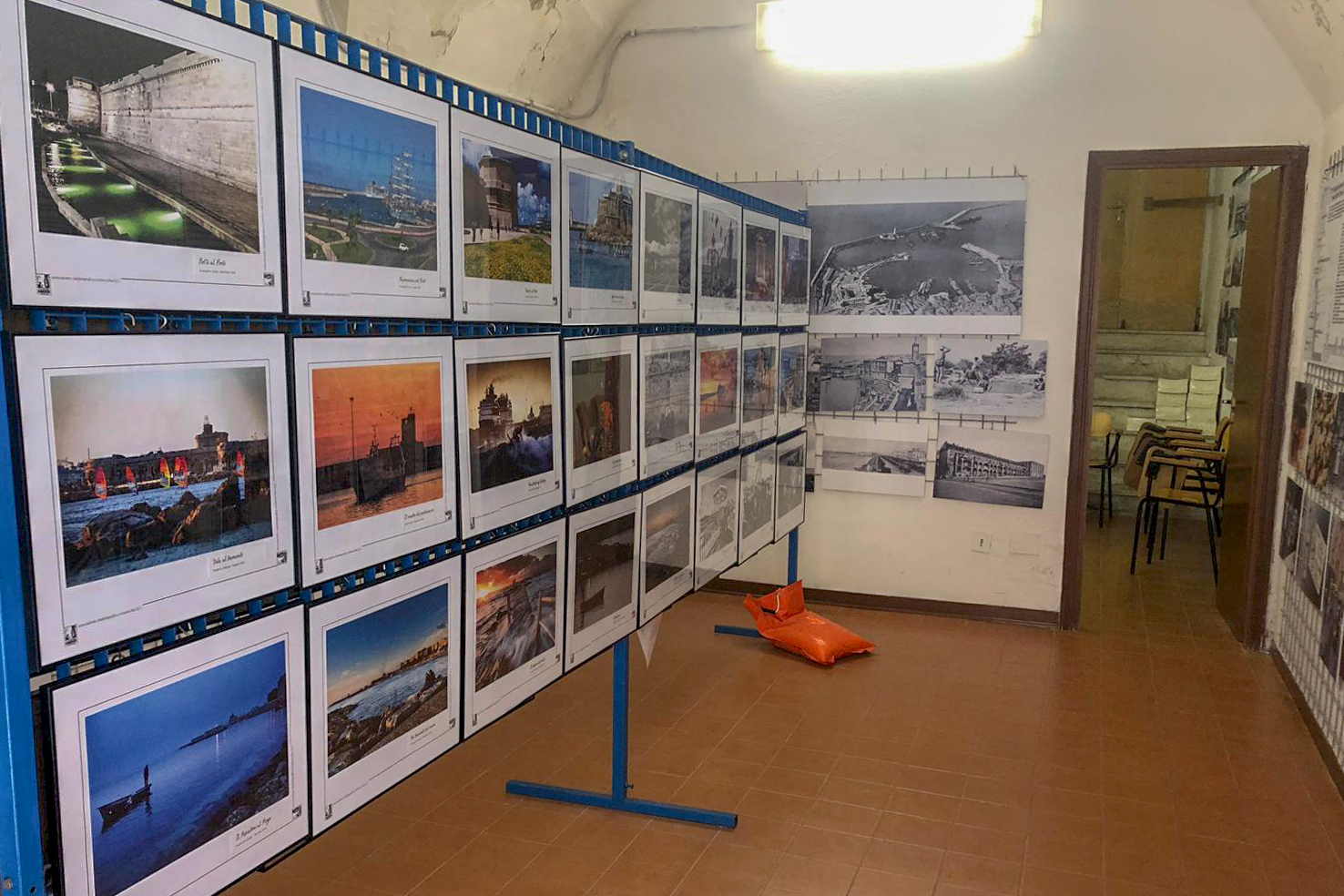 Casa della Memoria
Casa della Memoria di Civitavecchia is located in Piazza Leandra in the heart of the old town of Civitavecchia, very close to the port.
The premises, managed by volunteers of theHistoric Society of Civitavecchia, are one of the main cultural hubs of the old town.
Inside, there is a permanent photography exhibition about the city with beautiful images that show Civitavecchia as it was before World War II, and some of their magnificent monuments destroyed by the bombs.
There are, also, recent photographies of the archaeological excavations of Acque Tauri as welll as many bullettins of the Historic Society. In summary, a small mine of knowledge available to whoever wishes to plunge into the history of the city and also get a look into the future!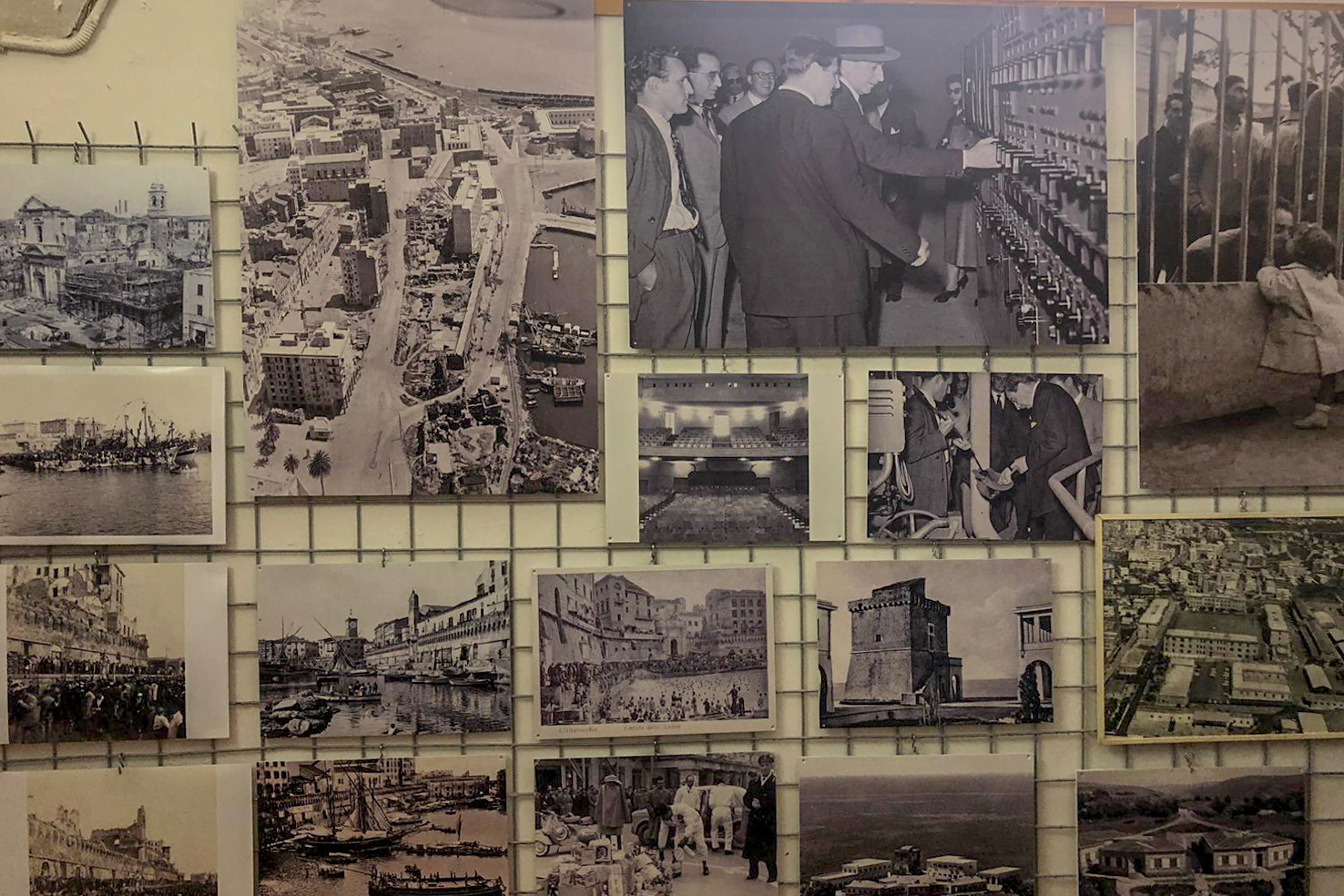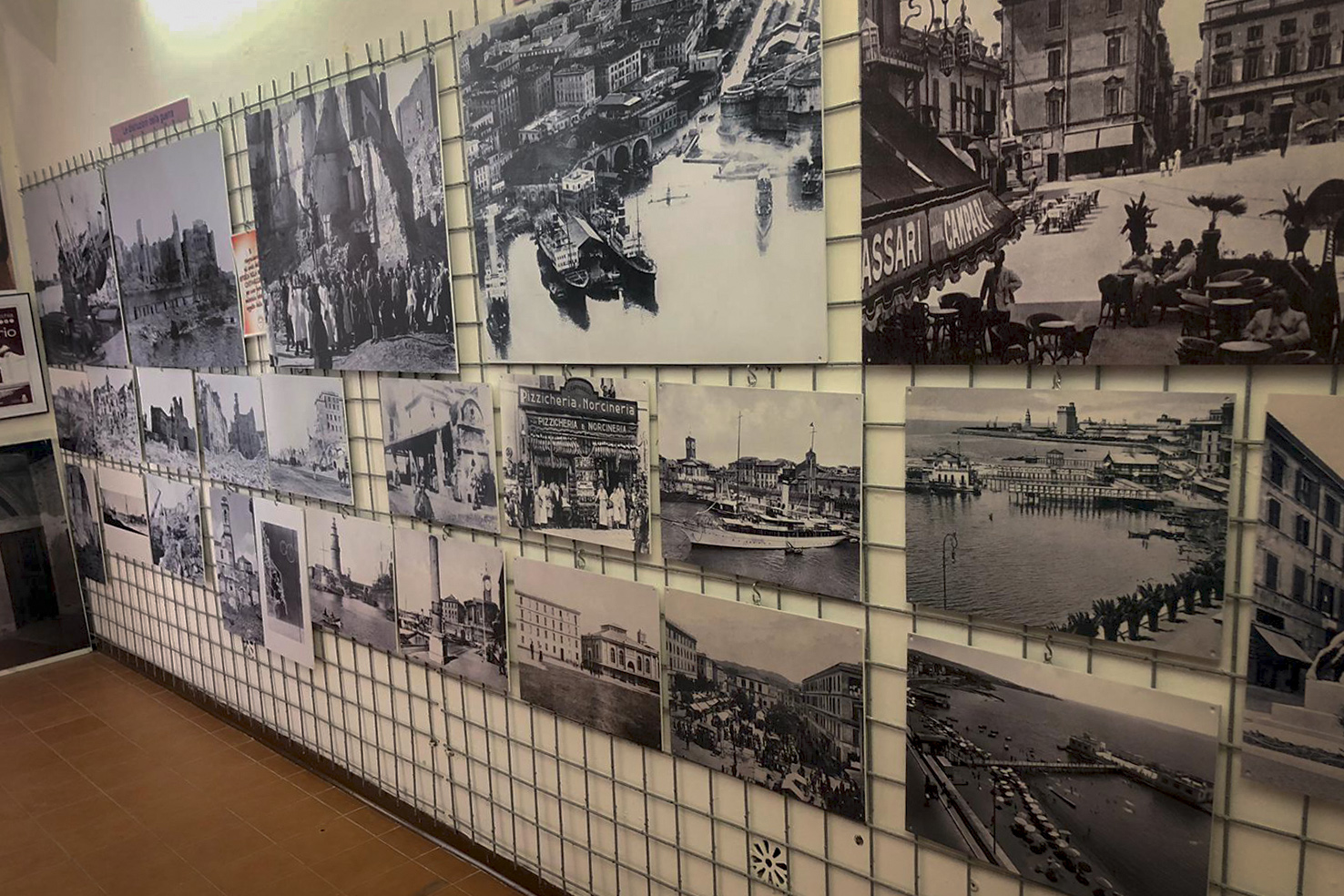 For further information on how to get to Casa della Memoria and opening hours refer to the useful information box at the bottom of this page.
P.S. We remind you that to book and request one or more copies of the Calendar 2019 of Postcards from Civitavecchia you can refer to:
Write the hashtag #CARTOLINEDACIVITAVECCHIA and follow the whole story of the project on social networks!
Useful information
Casa della Memoria di Civitavecchia
HOW TO GET THERE

Casa della Memoria s located at number 18 of Piazza Leandra and you can easily get there on foot from the Port of Civitavecchia. Is you are close to our Info Point in Largo della Pace go south in Via XVI Settembre, cross Piazza Luigi Calamatta and turn in Via Triste. At the end of the street turn left in Via del Piave and you are there.

TIMETABLES

Casa della Memoria di Civitavecchia is open every day Monday through Friday, from 10 am to 12 am

PRICES

Free admission.