From Spain to the Balkans passing through the Port of Civitavecchia
There will be many prestigious speakers participating to the international conference wanted by the two Italian authorities: all the information and the full programme
"The role of Mediterranean Ports in European transport networks", this is the title of the International Conference that will be held in the conference room of the Port of Civitavecchia on 24 November 2017. Prestigious speakers, both national and international, will alternate during the day. But let us see things in order.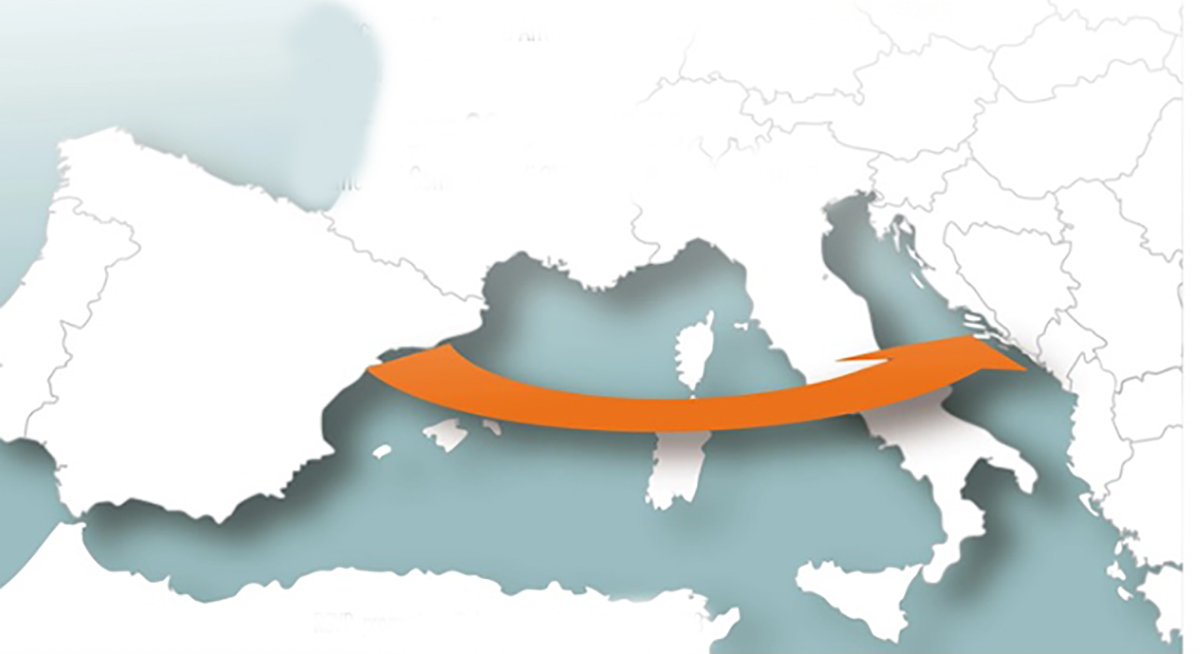 From Spain to the Balkans: strategic role of Italy
The diagonal between the Adriatic and Tyrrhenian Seas means a great opportunity for economic development inside the Euro-Mediterranean corridor connecting Spain and the Balkans through the port of Civitavecchia and those who insist on the Central Adriatic Sea.
The route Barcelona-Civitavecchia-Adriatic-Croatia, in addition to fostering the development of intermodality and important land bridges, has the great advantage of reducing journey times comparted to road traffic, as well as facilitating a more sustainable mode of transport and with fewer emissions into the atmosphere.
PARTNERSHIP BETWEEN THE AUTHORITIES OF THE THYRRENIAN SEA AND THE ADRIATIC SEA: STRONGER TOGETHER
Therefore, from here arises the will for cooperation between the Authority of the port system of the Northern Center Tyrrhenian Sea (ports of Rome and Lazio) and the Authority of the port system of the Central Adriatic Sea (ports of Marche and Abruzzo) to enhance the transversal corridors linking the two coasts.
The two institutions, in fact, are endeavoring to promote a common strategy and seize the development opportunities that may arise from a transverse connection between Abruzzo, Lazio, Marche and Umbria.
INTERNATIONAL CONFERENCE ON THE 24TH NOVEMBER
This will be the topic on the 24th November of 2017 in Civitavecchia during an important international conference about "The role of Mediterranean Ports in European transport networks", that will count with the participation of high profile speakers.

DOWNLOAD THE FULL PROGRAMME

In addition to the Presidents of both Authorities of Port Systems Francesco Maria di Majo and Rodolfo Giampieri, there will be, Vice President of the European Parliament David Sassoli, Vice Minister of Infrastructures and Transports Riccardo Nencini, Coordinator of the Atlantic Corridor of the European Commission Carlo Secchi, figures of the Regions Lazio, Abruzzo and Marche, General Director of the Port Authority of Barcelona Santiago Garcia Milà, General Director of the Mediterranean Highway Network Francesco Benevolo, as well as many important spokespeople of the shipping industry, like Guido Grimaldi from Grimaldi Group and Matteo Catani AD from Grandi Navi Veloci.
Useful information
From Spain to the Balkans passing through the Port of Civitavecchia
HOW TO GET THERE

TIMETABLES

Friday 24th November of 2017
From 9 am to 1.30 pm

PRICES

FREE ADMISSION