The Cuauhtemoc vessel until the 27 July at the port of Civitavecchia
The spectacular Mexican vessel, a sail training vessel for cadets, will be moored at Civitavecchia for 5 days. Most beautiful pictures and curiosities
The Cuauhtemoc is a spectacular brigantine of the Mexican Navy which is 90 meters long. It will be moored at the port of Civitavecchia from 23 to 27 July. You can visit it every day from 10 am to 8 pm, admission is free.
Every single centimeter of this vessel will take you aback.

The sail vessel can board up to 225 passengers of which 100 cadets. The Cuauhtemoc is actually a training ship vessel that is completing a small jouney around the world in 230 days. Since it left from Mexico, it has already crossed the whole Atlantic Ocean. In the next days it will dock in the main Mediterranean ports, like Civitavecchia, and the Black Sea.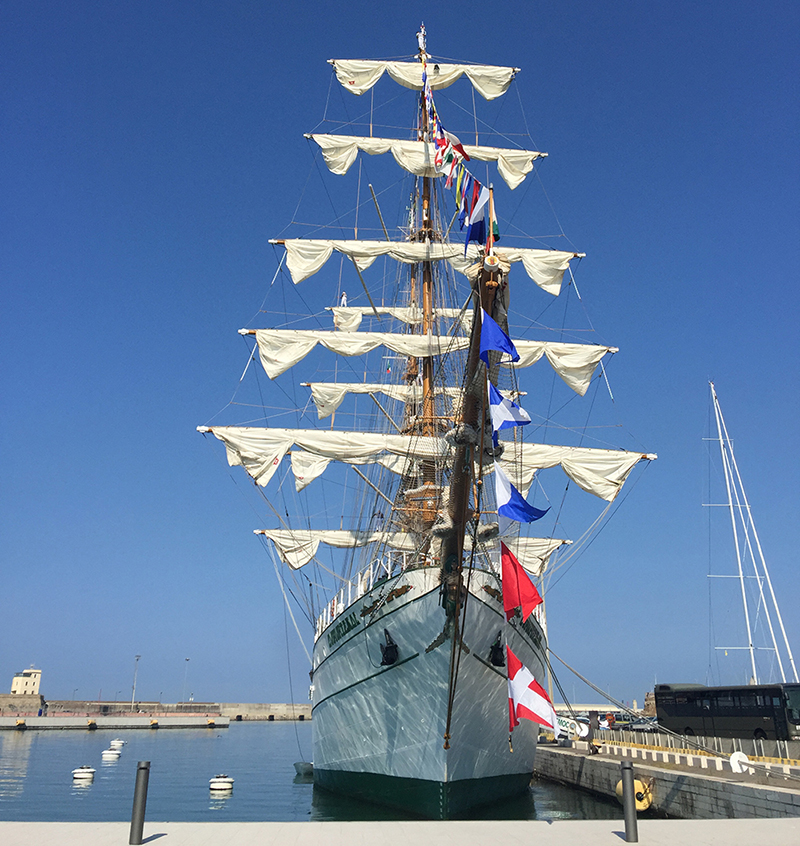 If you have some spare time we highly recommend you to go for a walk around the port of Civitavecchia.

You have few days to watch it in all its beauty.

Pier 5,
Port of Civitavecchia
There are 15 stops scheduled in this modern journey around the world. The Cuauhtemoc left in mid-April 2015 from Acapulco and will finish its trip in November, going back to the departure port after well 8 months sailing. Here are all the ports that have been and will be lucky to house this splendid sail vessel: Balboa, Norfolk, Dublin, Portsmouth, Marseille, Civitavecchia, Pireo, Istanbul, La Valletta, Cartagena, Santa Cruz de Tenerife, San Juan, Balboa, Puerto Corinto, Puerto Quetzal.

We drop a couple of curiosities.
The name Cuauhtemoc comes from the 11th and last Mexica ruler who died in 1525. In 1982 the Mexican Navy decided to dedicate this ship vessel to his memory.
The Cuauhtemoc is a barque, launched in Bilbao in 1982. The sail area reaches 2700 square meters.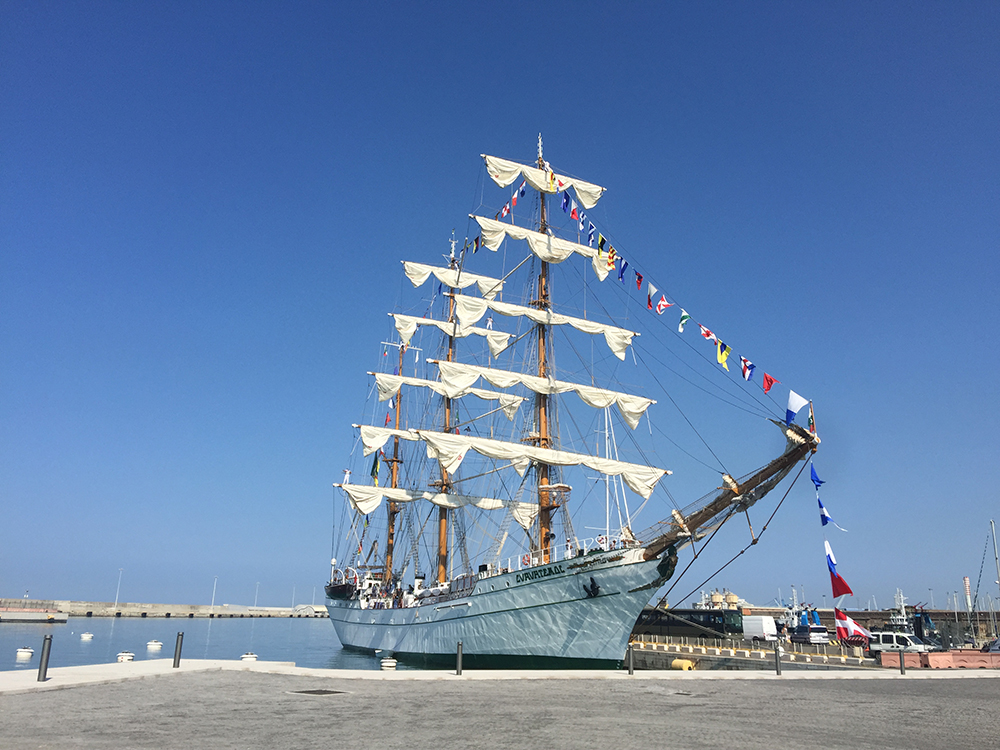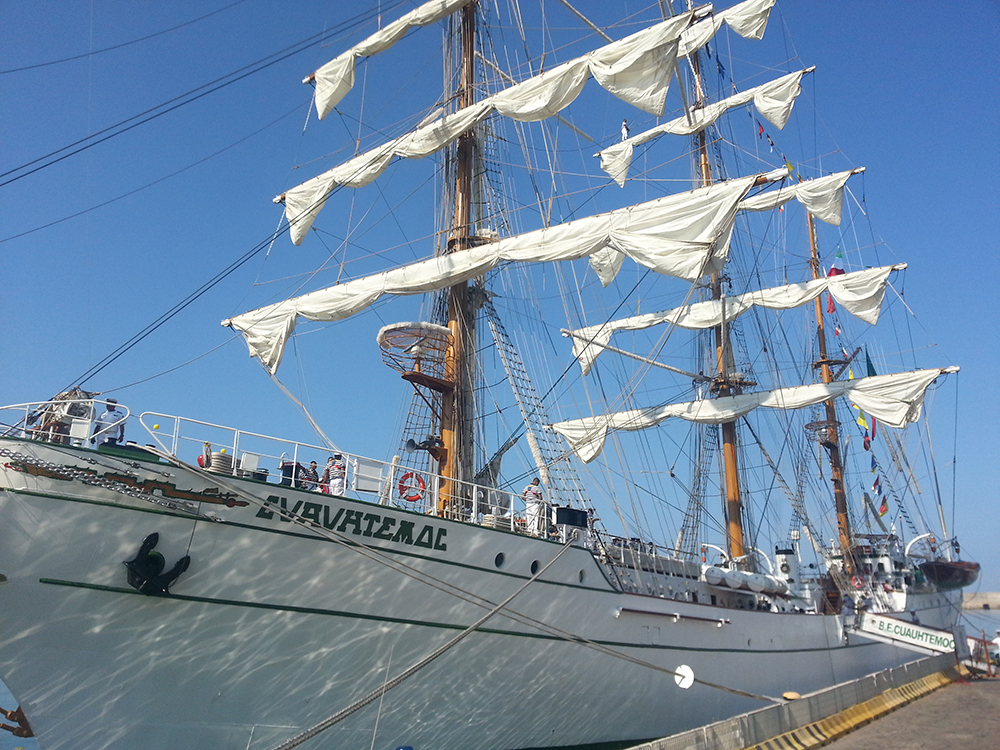 We have got on board the sail vessel and we have taken a few pictures. Here's a little gallery (to see all the pictures look for the album on the facebook fanpage of Port Mobility):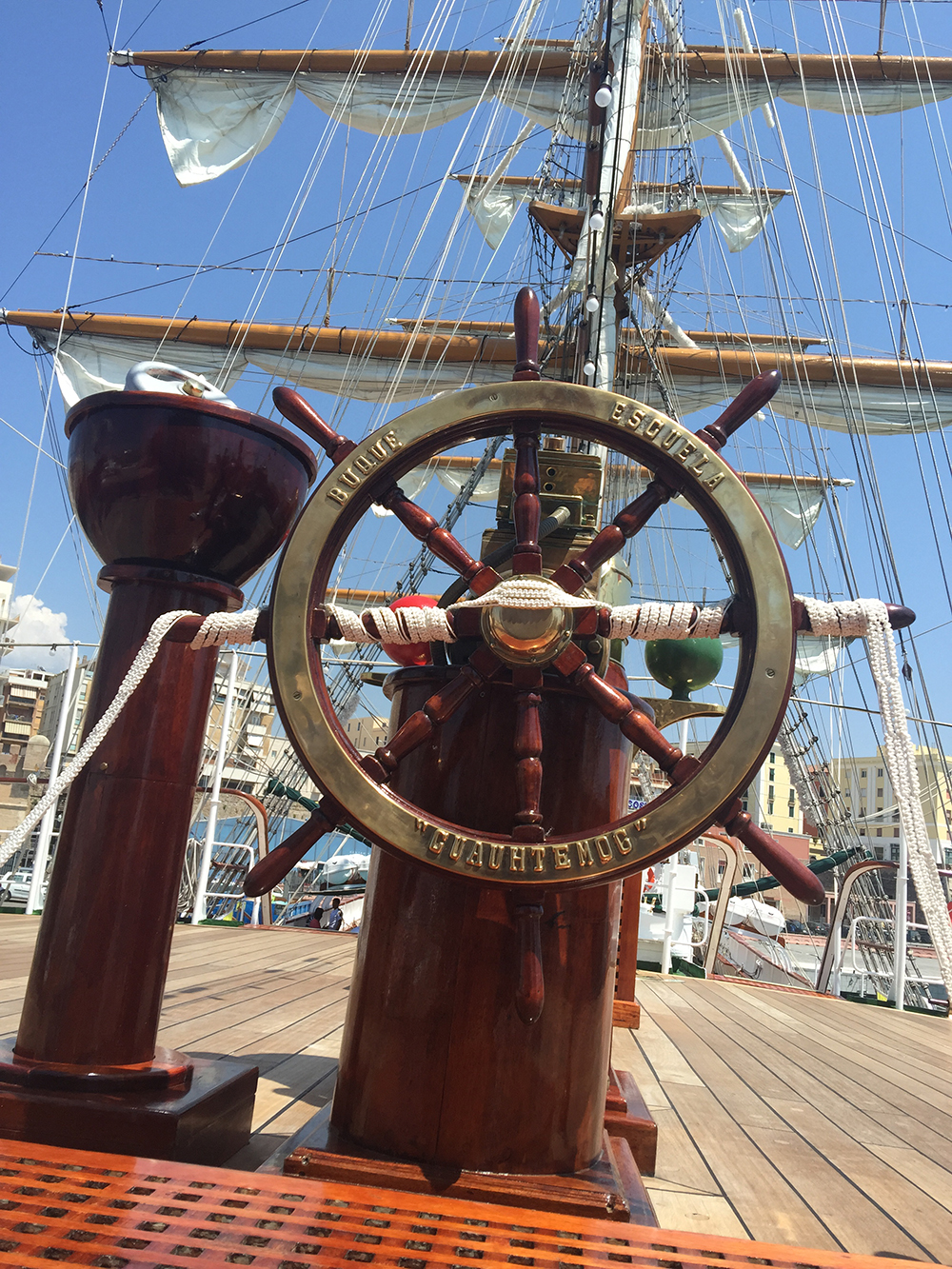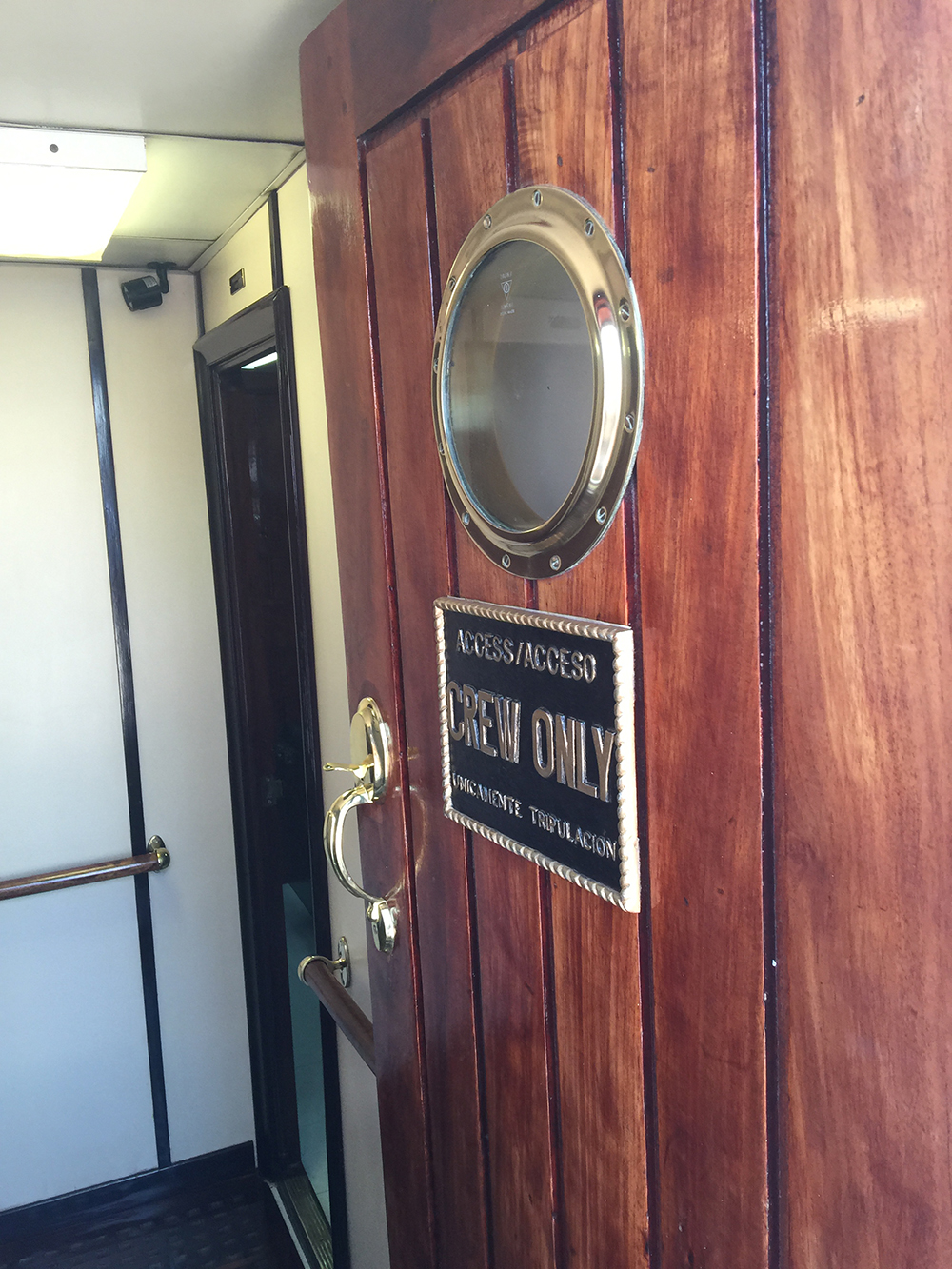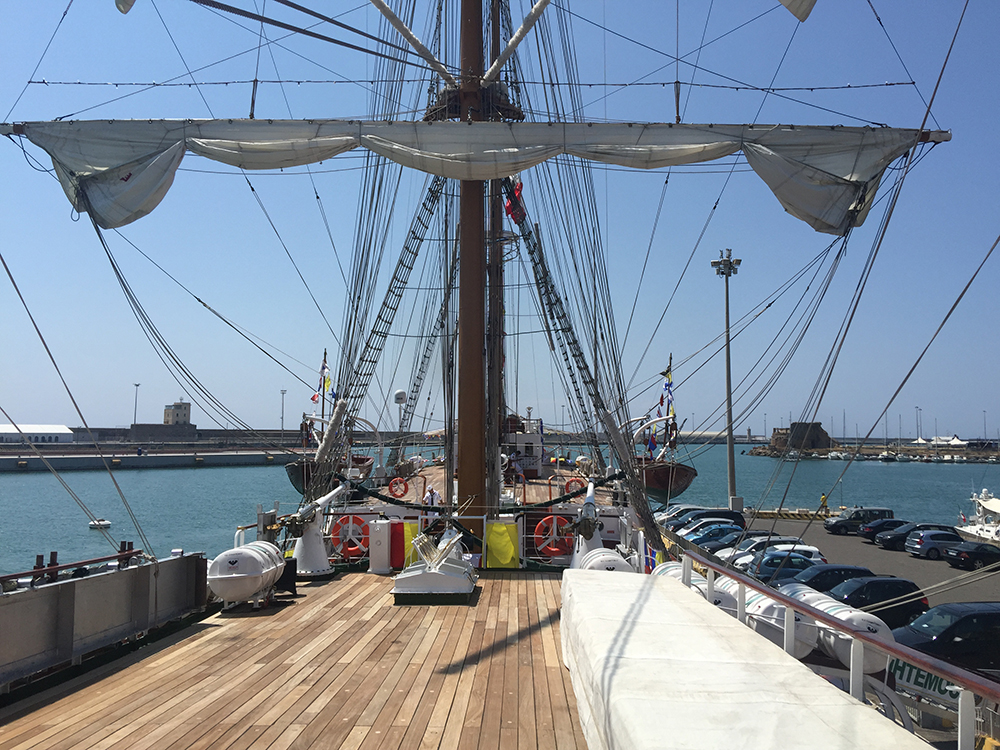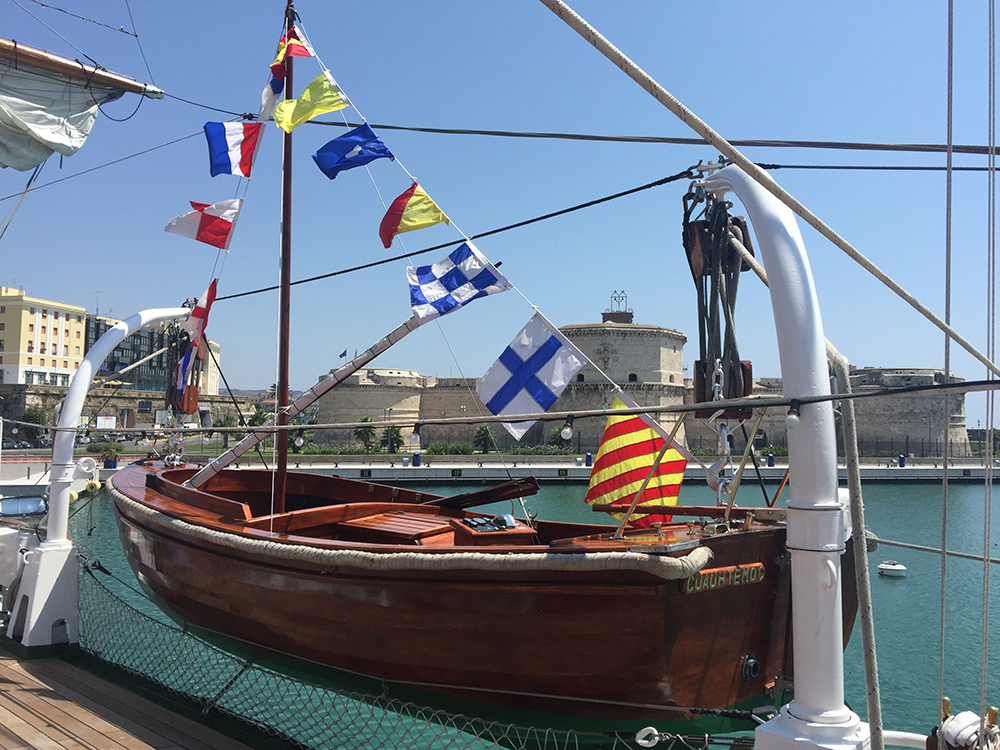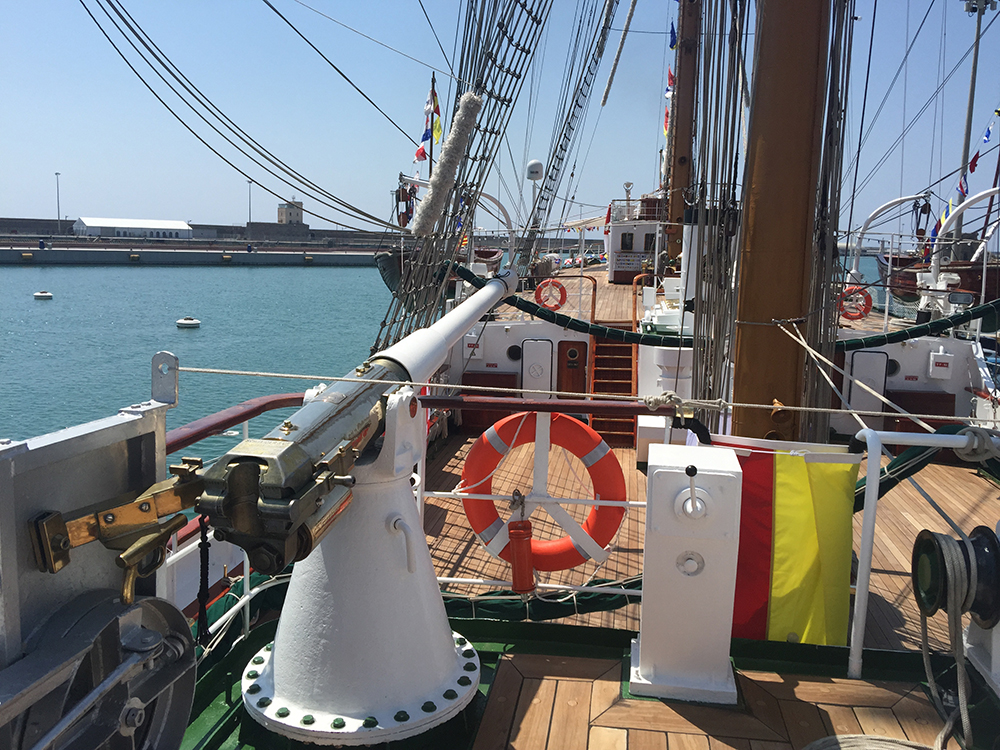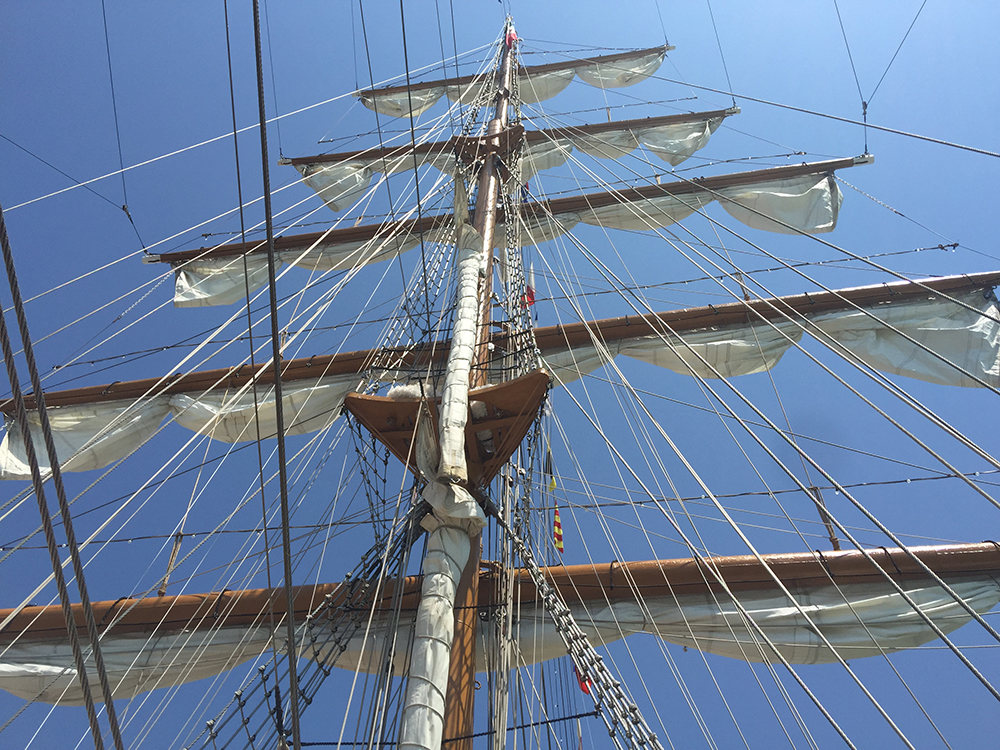 Useful information
THE SAIL VESSEL CUAUHTEMOC AT THE PORT OF CIVITAVECCHIA
HOW TO GET THERE

TIMETABLES

The sail vessel CuauhTemoc will be moored at the port of Civitavecchia from the 22 July until the 27 July at 10 am