Terminal del Gusto disembarks at the Port of Civitavecchia
Opening of Villaggio del Gusto Coldiretti at Port of Civitavecchia: what is it, where is it, opening times, how to taste and buy the products by Campagna Amica
It will be called "Villaggio del Gusto", the first step of the project Terminal del Gusto by Campagna Amica of Coldiretti Lazio to bring food and wine Made in Italy to the Historic Port of Civitavecchia. Coldiretti, in cooperation with Buono srl, while waiting for the Terminal del Gusto to be opened in the old Trajan Markets, achieves the first aim launching Villaggio del Gusto.
The Village will be officially inaugurated on Wednesday 1st July at 10 am at pier 7 of the Port of Civitavecchia, behind Fort Michelangelo with the participation of Pasqualino Monti, president of Port Authority, Antonio Cozzolino, major of Civitavecchia and David Granieri, president of Coldiretti Lazio.
It will be attended by Nicola Zingaretti, presidente of the Lazio Region, Roberto Moncalvo, president of Coldiretti Nazionale, Aldo Mattia, president of "Il Buono srl" and Giorgio Calabrese, nutritionist.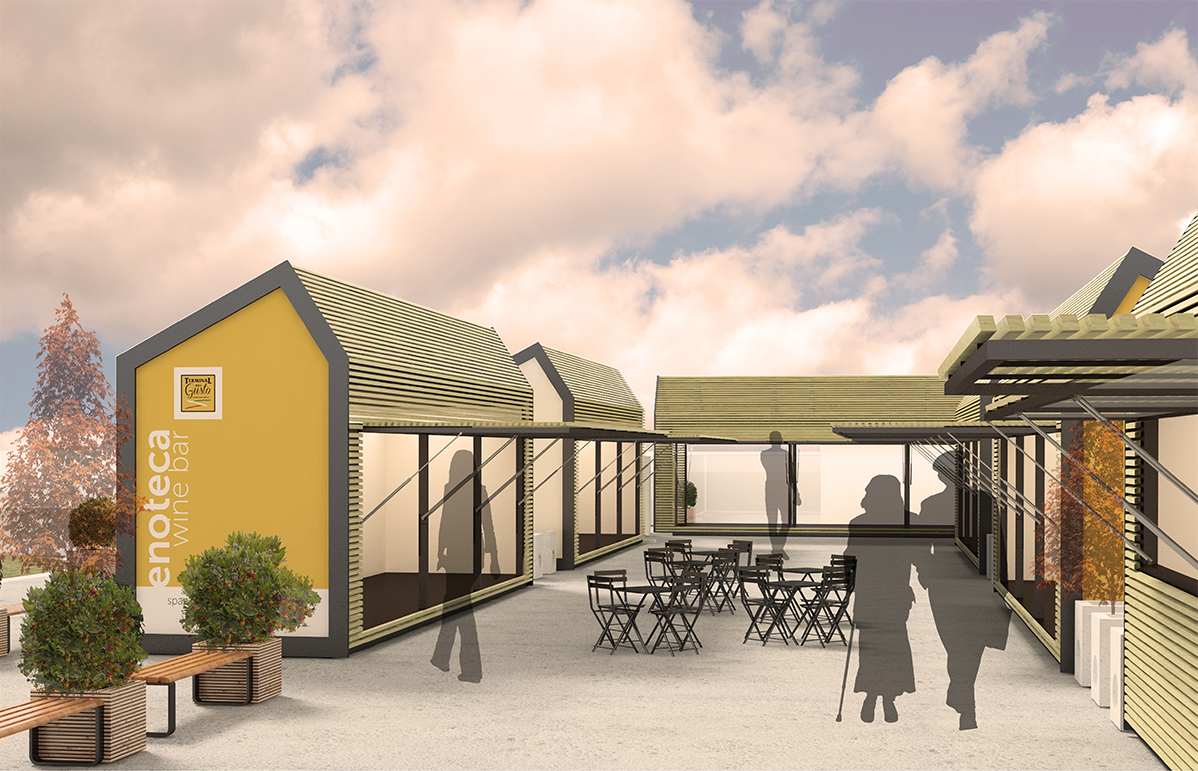 Terminal del Gusto has set the target to become an innovative multifunctional and multisensory space specially to sell excellent food and wine froducts Made in Italy, connected to local artisan tradition. Innovation and tradition add up to offer the best of the excellent Italian food and wine products.
At the Villaggio del Gusto you will find a refreshment area with services going from coffee bar to gastronomy, a wine shop to taste the best Italian wines, a shop to buy the products and an information point.
Everything is within the splendid setting of the historic port of Civitavecchia, a stone's thrown away from the new pedestrian walk that surrounds Fort Michelangelo.
But news don't finish here! Soon it will also be possible to buy the products online thanks to an e-commerce platform.
We remind you that the Villaggio del Gusto will be officially opened to public Saturday, July 4th! Don't miss.
Useful information
Il Villaggio del Gusto
HOW TO GET THERE

Villaggio del Gusto is located next to pier 7 in Molo del Bicchiere, behind Fort Michelangelo.

TIMETABLES

Villaggio del Gusto will open every day from 09:30 to 23:30 am.

PRICES

Free admission