Red Zone: Regulations for Port of Civitavecchia Passengers
Everything you need to know about arrivals/departures from the port of Civitavecchia in "red zone". Regulations, restrictions, covid-19 tests, self-declarations and much more.
Updated 03/26/2021
From Monday the 15th of March until Easter most of Italy is in red or orange zone, with the exception of Sardinia (which is white). The government's plan is to contain coronavirus infections.
In Italy's "red-zone" regions, such as Lazio, you are required to stay home except for work, health or other essential reasons. You also have to carry a self-declaration form explaining your reasons for move to a different place.
We remind that the use of masks is mandatory in all public spaces, whether outdoors or indoors. Social distancing must be observed.
Find out more information about arrivals/departures from the port of Civitavecchia in "red zone".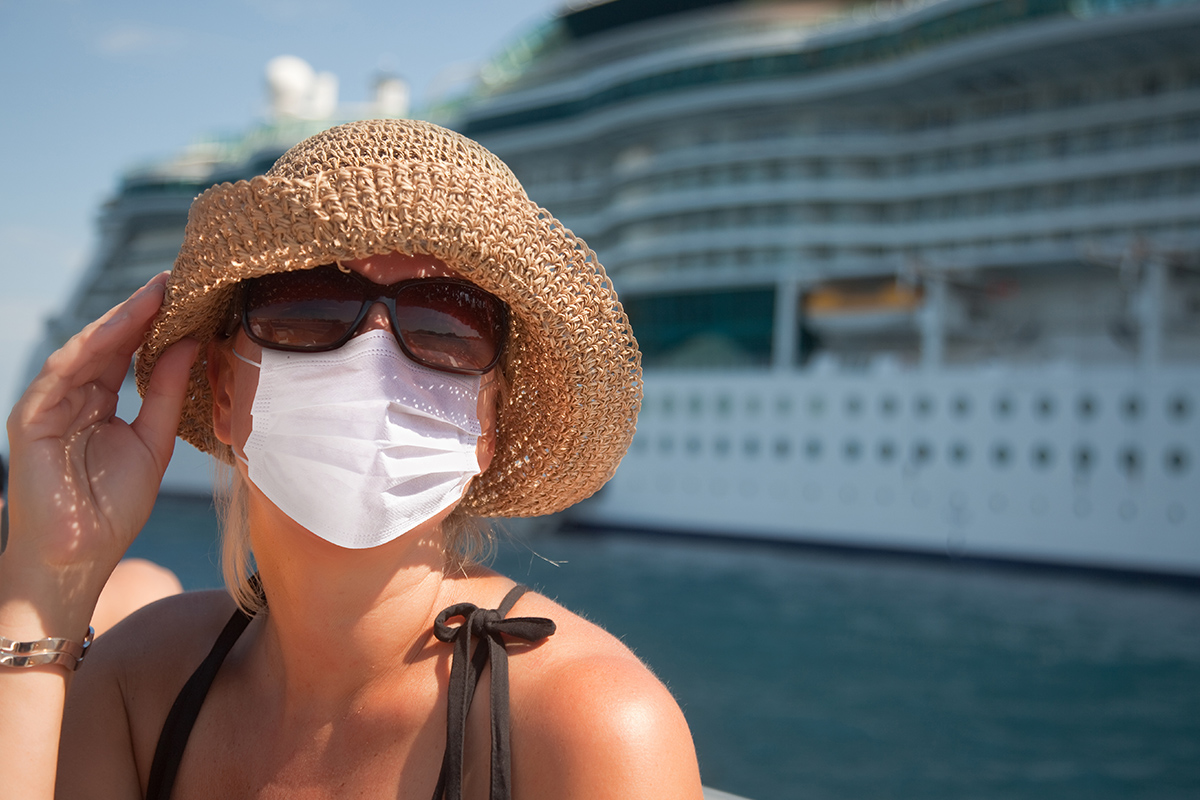 How and where to get a test for Covid-19 at the port of Civitavecchia?
You can get a swab test at the Drive-In testing centre at Largo della Pace (in front of the fire station)
The Asl operators will make Covid-19 testing by appointment only: you must book a test on the official website. They also test people sent by the SISP. You can access to the Drive In aerea with your car.
To get a test you have to book on this page and you must have a e-prescription and a fiscal code (it is mandatory, both for adults and children).
You can take both molecular tests (PCR) - code (CUR: 91.12.1_11) - and antigen tests - code (CUR:90.95.5_8).
For further information, please visit this page.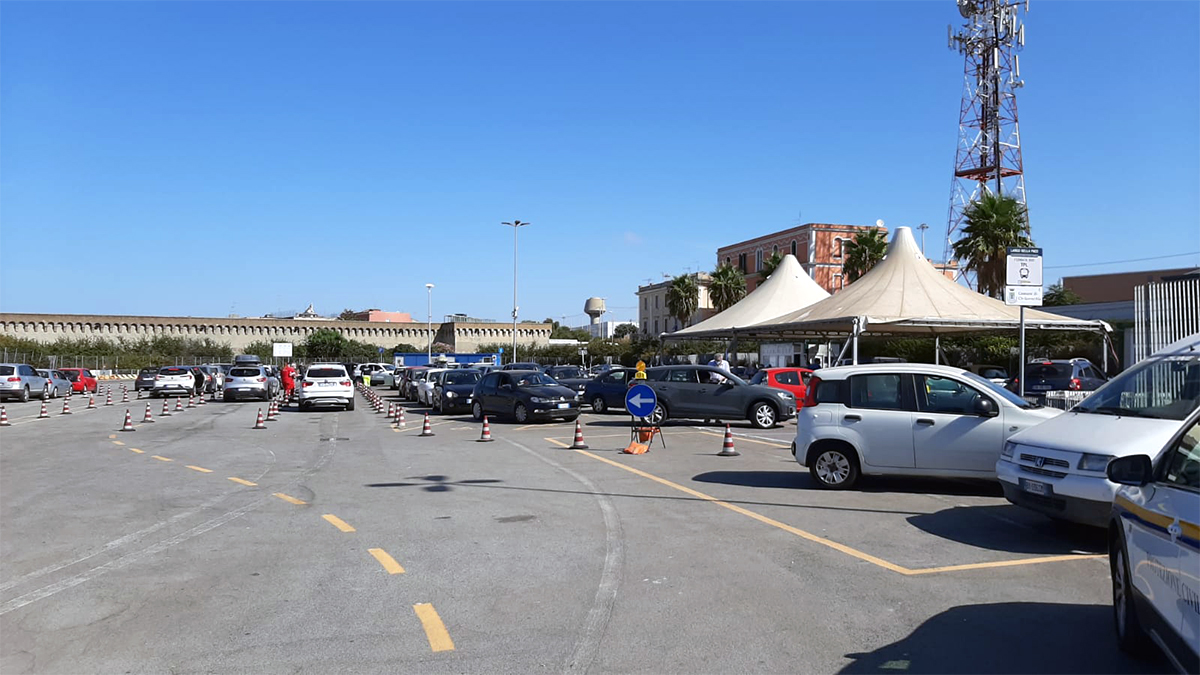 Do I need to get tested for Covid-19 before embarking?
Each country or region has its own regulations and restrictions. Let's see the regulations for ferry passengers embarking from the port of Civitavecchia.
Ferries to Sardinia
The Decree n. 5 of the 5th of March 2021 has introduced new provisions for those arriving in Sardinia.
From Monday the 8th of March all those wishing to embark on air or sea routes bound for Sardinia are required to register before boarding using the online form, and to present a copy of the registration receipt together with their boarding pass and a copy of their travel documents.
It will also be necessary to comply with the conditions set out in art. 4 of the Decree:
proof of vaccination;
negative swab test result within 48 hours before departure;
a swab test upon arrival, at the dedicated areas at ports and airports or within 48 hours of arrival;
self-isolation for 10 days, with the obligation to inform the general practitioner/paediatrician or, for non-residents, the local health authority via the toll-free number.
All passengers travelling back from Sardinia are strongly recommended to take a swab test within 48 hours from arrival. To book a swab test, please visit the official Salute Lazio page.
Ferries to Sicily
The region of Sicily has introduced anti-infection measures for those arriving to the island.
You have to register on the Costruire Salute platform by filling out an online form and you have to show proof of a negative PCR swab test taken within 48 hours before the arrival.
For more information and/or updates, please visit the official website.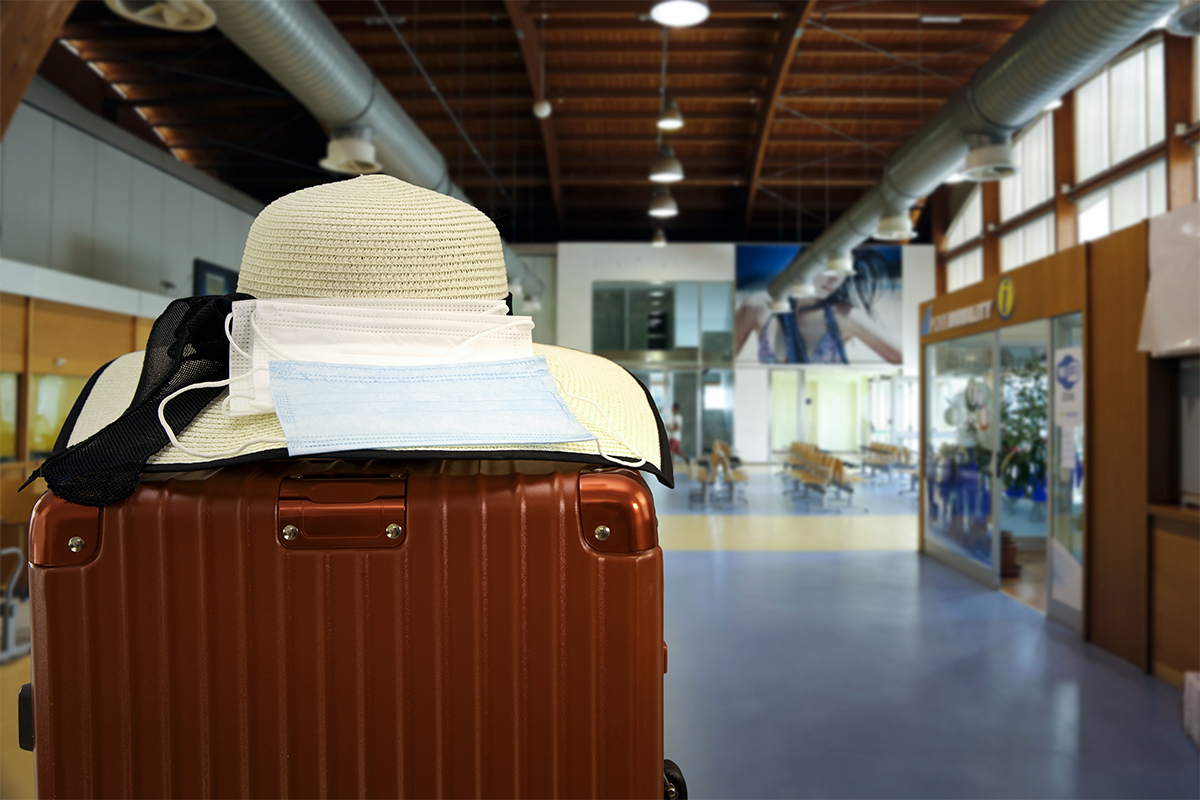 Ferries to Tunisia
FROM CIVITAVECCHIA TO TUNIS
From the 8th of March 2021 all passengers arriving in Tunisia are required to:
present a negative result of a Covid-19 test (RT-PCR) taken 72 hours maximum before embarking (children below 12 years of age are exempt);
download the application "E7mi" or complete the sanitary e-form on the web site. They also have to declare to self isolate on arrival in Tunisia;
self isolate and take a second test RT – PCR 48 hours from arrival in Tunisia: if the RT-PCR test is negative, the traveller will have to terminate the mandatory period in self-isolation. The traveller have to book a RT – PCR COVID-19 before embarking on this page and then show the QR code confirmation on boarding.
FROM TUNIS TO CIVITAVECCHIA
People returning to Italy are required to provide a self-declaration stating the reason for their journey. It is advisable to carry all the supporting documents that may be useful in case of controls by competent authorities.
You can reach your final destination in Italy only by private means (transit is allowed at the airport, without leaving the designated areas). In addition, you must undergo voluntary quarantine and health surveillance for 14 days.
For more information, please visit the website of the Italian Embassy in Tunis.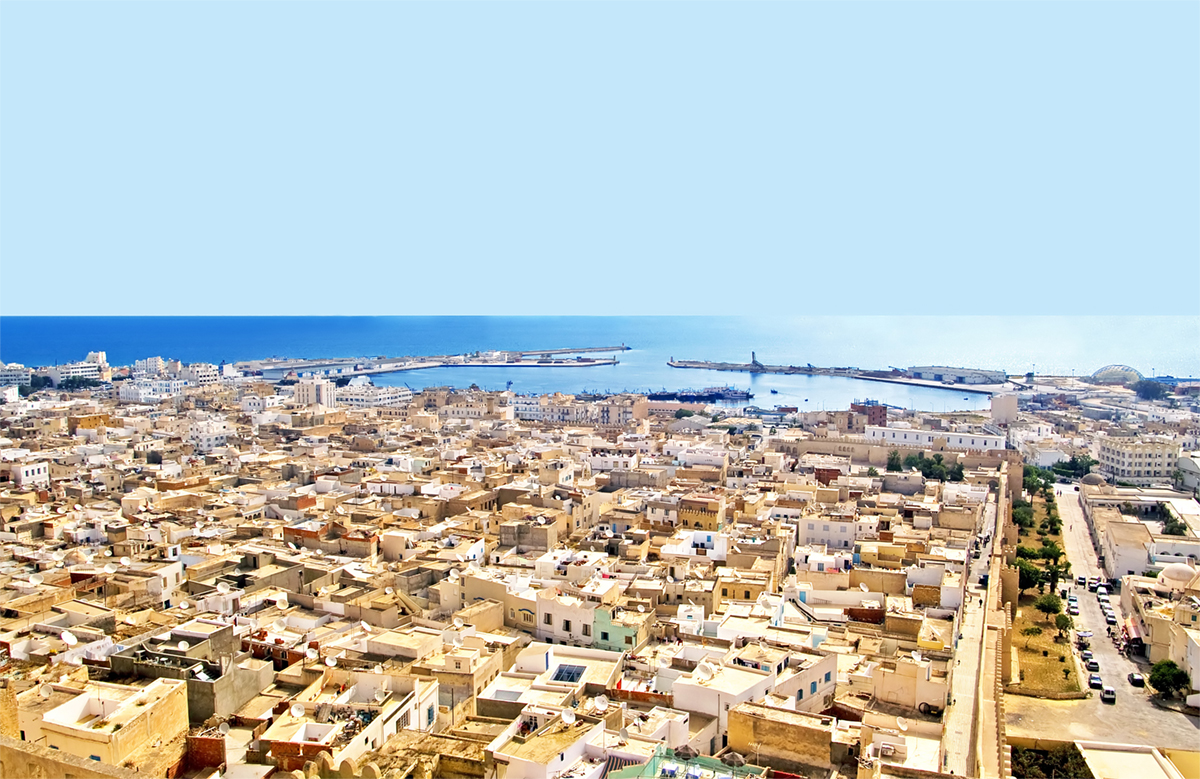 Ferries to Spain
FROM CIVITAVECCHIA TO BARCELONA
Travellers entering Spain from Italy will not be required to self-isolate.
However, from the 23th of November 2020 travellers are required to present a negative PCR swab test taken within no more than 72 hours prior to arrival (by air or sea) in Spain.
In the case of Italy, the obligation concerns passengers arriving from any region. A "public health form" must also be filled in before arrival in Spain.
FROM BARCELONA TO CIVITAVECCHIA
Travellers entering Italy from Spain are required to get a molecular or antigenic test within no more than 48 hours prior to arrival in Italy (and show the negative result) in case they have stayed or transited in Spain more than 14 days. If they don't get the test, they are required to undergo quarantine.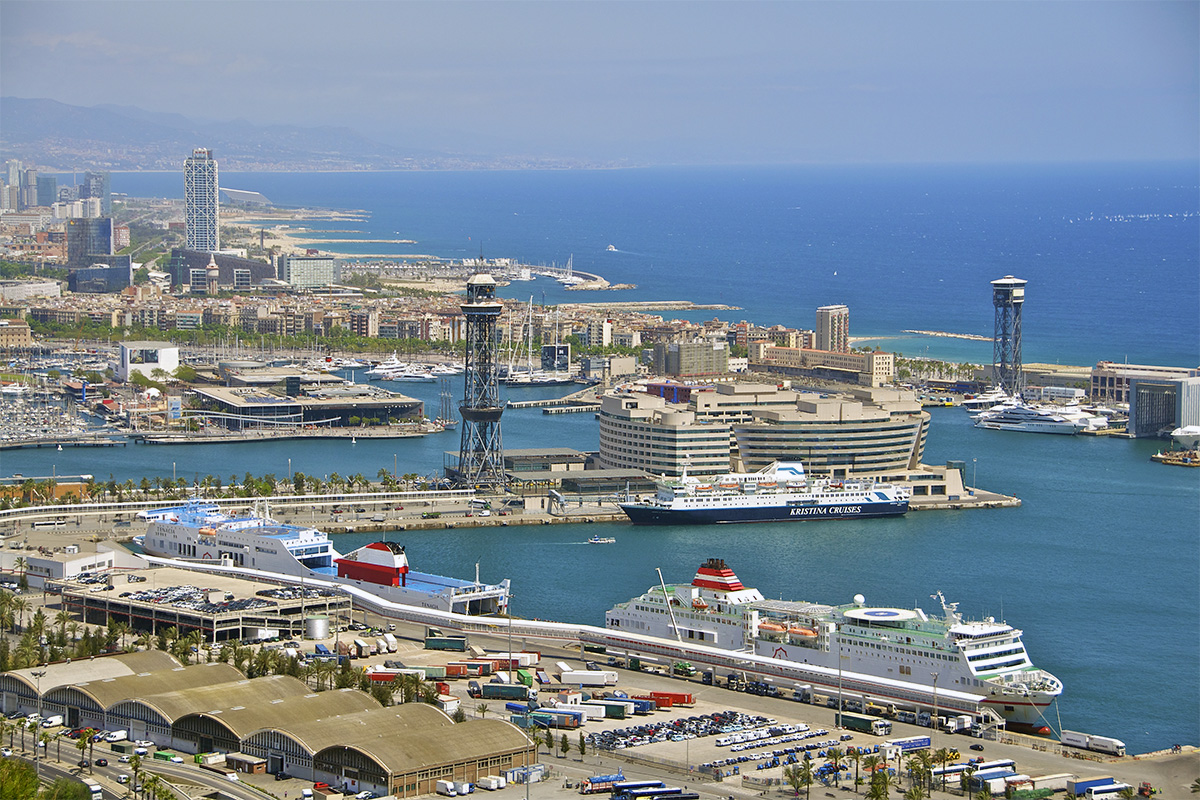 And for cruise ships?
All passengers are required to take a Covid-19 swab test before embarking, so you can board only if your test is negative. Then, after four days, passengers are required to take a second swab-test.
For more information, please read: "Green Zone" cruises: enjoy a safe holiday