World Pancreatic Cancer Day: the port lit in purple
Fort Michelangelo and Fort St. Peter in Molo del Lazzaretto go purple for World Pancreatic Cancer Day
We received and publish this press release:
On Thursday November, 21 at night, World Pancreatic Cancer Day, buildings, monuments, squares and symbolic and representative places in many Italian cities will be lit with purple lights. The aim is to raise awareness on pancreatic neoplasm and demand institutions to commit to the spreading of information and prevention campaigns.
The campaign "Let light on the Pancreatic Cancer" landed in Italy in 2015 thanks to the commitment of the Association Nastro Viola Onlus and it collects every year an ever increasing success. Thanks also to the collaboration with the associations Fondazione Nadia Valsecchi, Associazione Oltre la Ricerca and Associazione My Everest, the number of municipalities that adheres to the initiative is increasing year by year. In 2018 there were in fact more than 100 buildings lit purple in World Pancreatic Cancer Day.
The city will participate again this year actively to the initiative. On November, 21 the Municipal Library "A. Capotosti" of Santa Marinella, the esplanade of the Castle of Santa Severa, Fort Michelangelo and Fort St. Peter on the Pier at the Lazzaretto in Civitavecchia will be lit with purple lights.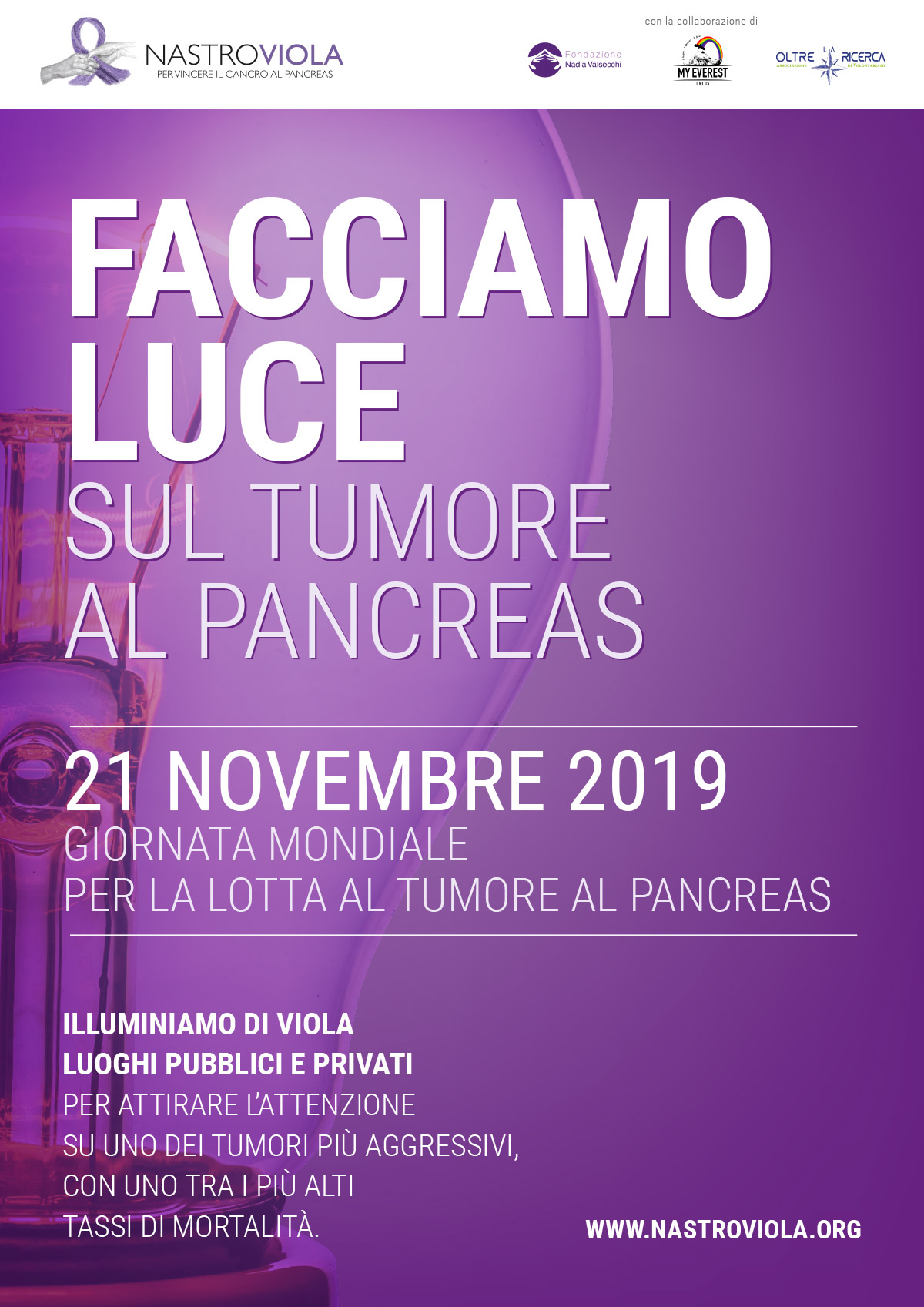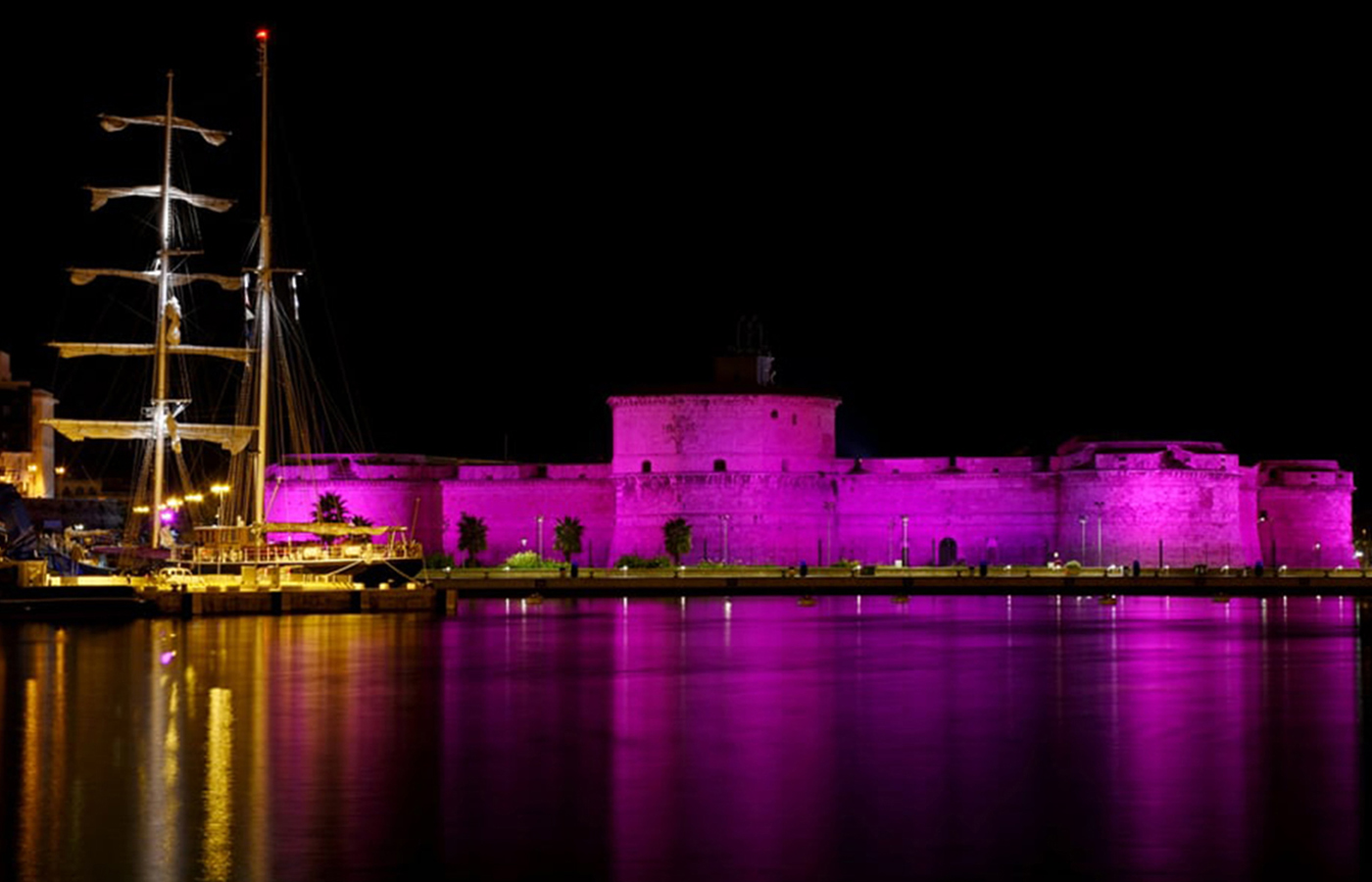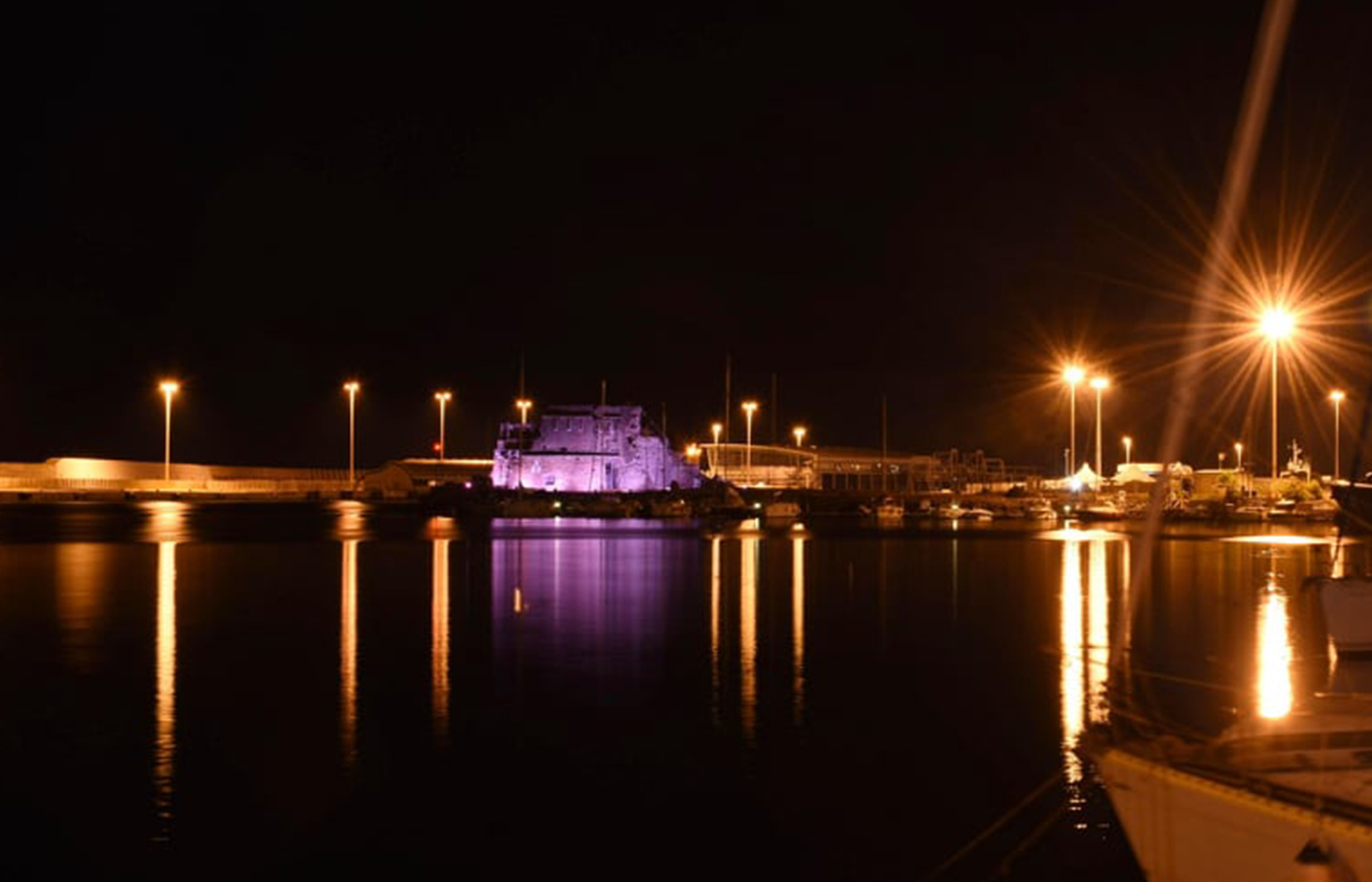 The awareness campaign, that at world level involves famous sites such as the Niagara Falls and the Sydney Opera House, was born with the aim of bringing the public attention on a pathology that in Italy every year affects more than 13,000 people.
A true and proper "silent killer", whose early diagnosis is difficult because the most amenable symptoms to this disease appear only in the advanced state.
The most frequent alarm bells are recurrent disorders of the digestive tract, sudden loss of weight, persistent abdominal pains that radiate out the back, dark urine, feces of clear color, nausea, vomiting, sudden onset of diabetes, pruritus and jaundice (yellowing of the skin and the white part of the eye).
Associations Nastro Viola Onlus and Valsecchi Onlus have also scheduled a conference entitled "The Patient at the Center" organised in Rome on November, 21 at 09.30 in the Capitular Hall at the Cloister of the Convent of Santa Maria sopra Minerva (Piazza della Minerva 38). The event is organized in collaboration with the Associations of patients Unipancreas, Friends of the Pancreas and Voglio il Massimo. The conference will be a meeting open to anyone interested to make the point on research, therapies, care and aspects related to the prevention, diagnosis and nutrition that revolve around this tumor. This occasion will also be a moment to bring to the attention of the Institutions the needs encountered by patients and caregivers about the management of this complex pathology.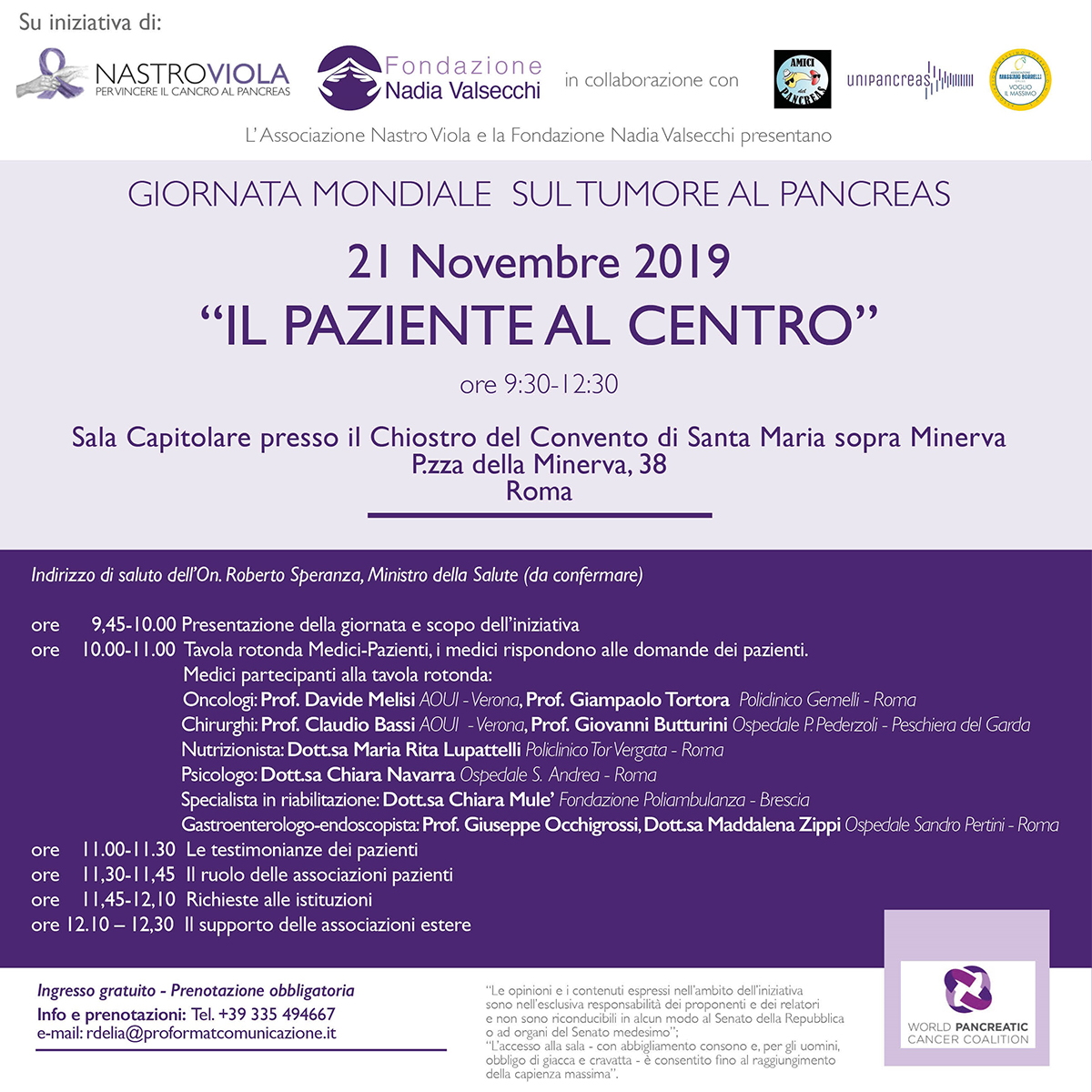 Useful information
information and reservations:
PRICES

Participation to the event "The Patient at the centre" is free with prior reservation.