Sørlandet at the Port of Civitavecchia: interview with the Captain
Port of Civitavecchia: this is our photographic report of the special visit to the Norvegian Ship Sørlandet with the exclusive interview with the Captain
26th October 2017, Port of Civitavecchia.
Norvegian ship Sørlandet, oldest full rigged ship in the world is moored since yesterday at pier 5 of the Port of Civitavecchia, where it will stay until 6 pm on the 30th October 2017.
In fact, Sørlandet, built in 1927 in Kristiansand (Norway), is theoldest full rigged ship in the world still in operation! If you want to learn more about her history, the meaning of her name and her main technical data, read our in-depth article:

CIVITAVECCHIA: HISTORIC SØRLANDET ARRIVES AT THE PORT
Unfortunately, the ship will not be open to public for visits, but Captain Hallgeir Botnen gave us an exclusive interview for our website, a special visit and a short interview.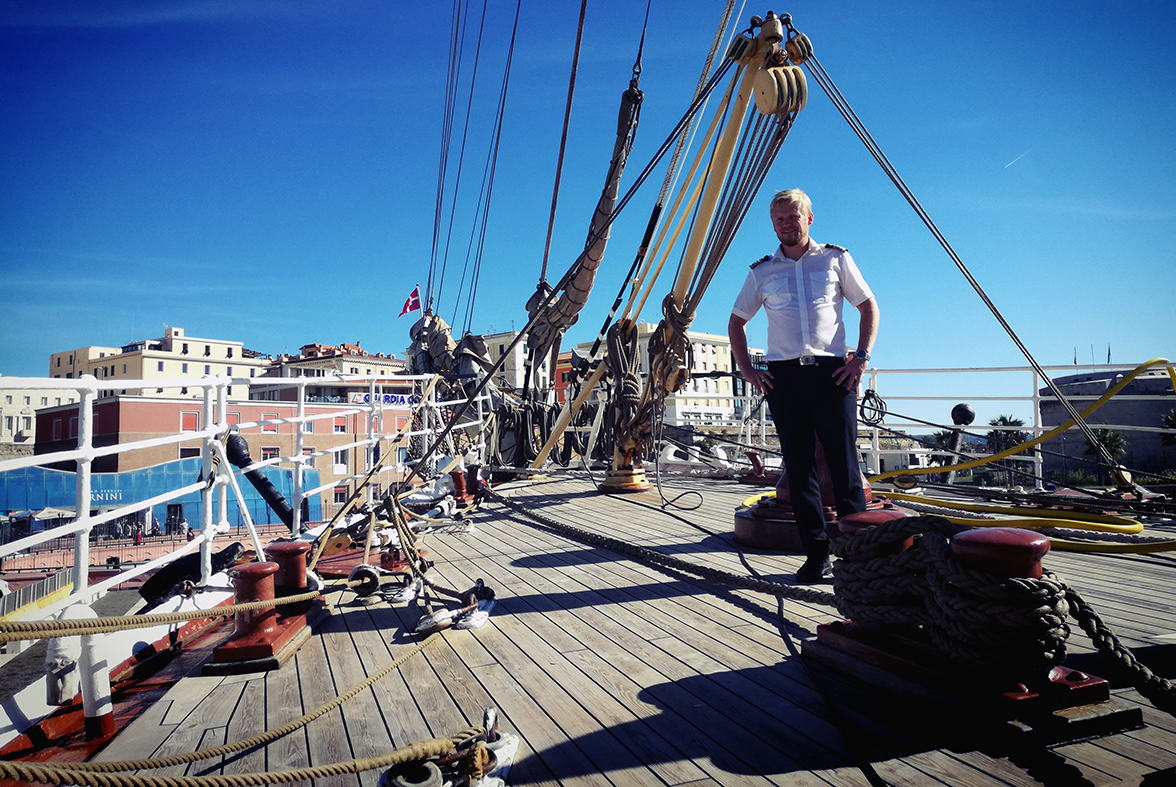 We have been lucky to explore personally the main areas inside the ship: deck, kitchens, rooms where students do their activities and even the cockpit!
We are really happy to show you a wide photogallery with 40 pictures... plunge for a while into the incredible life of the crew on board!
During our visit, the Captain told us about life on board and also what will be the next stops of the route.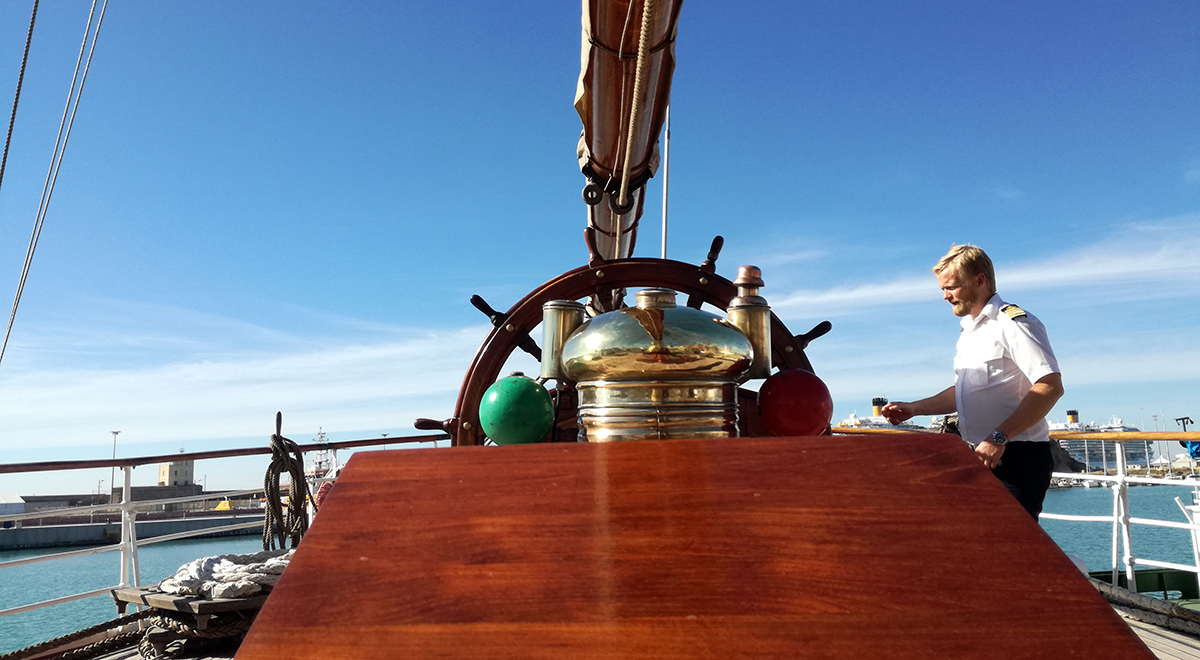 Here's an extract of our conversation:
Interviewer: Captain, tell us, will the ship be visitable during her stop at the port of Civitavecchia?
Captain: Unfortunately, due to technical reasons, our crew members will be very busy on different projects these days and there will be no time to organise guided visits to public. Bear in mind that this ship is relatevely small, in fact, it is the smallest of the three ships of the Sørlandet fleet, so we would also have space problems.
Interviewer: At the moment, how many people are on board?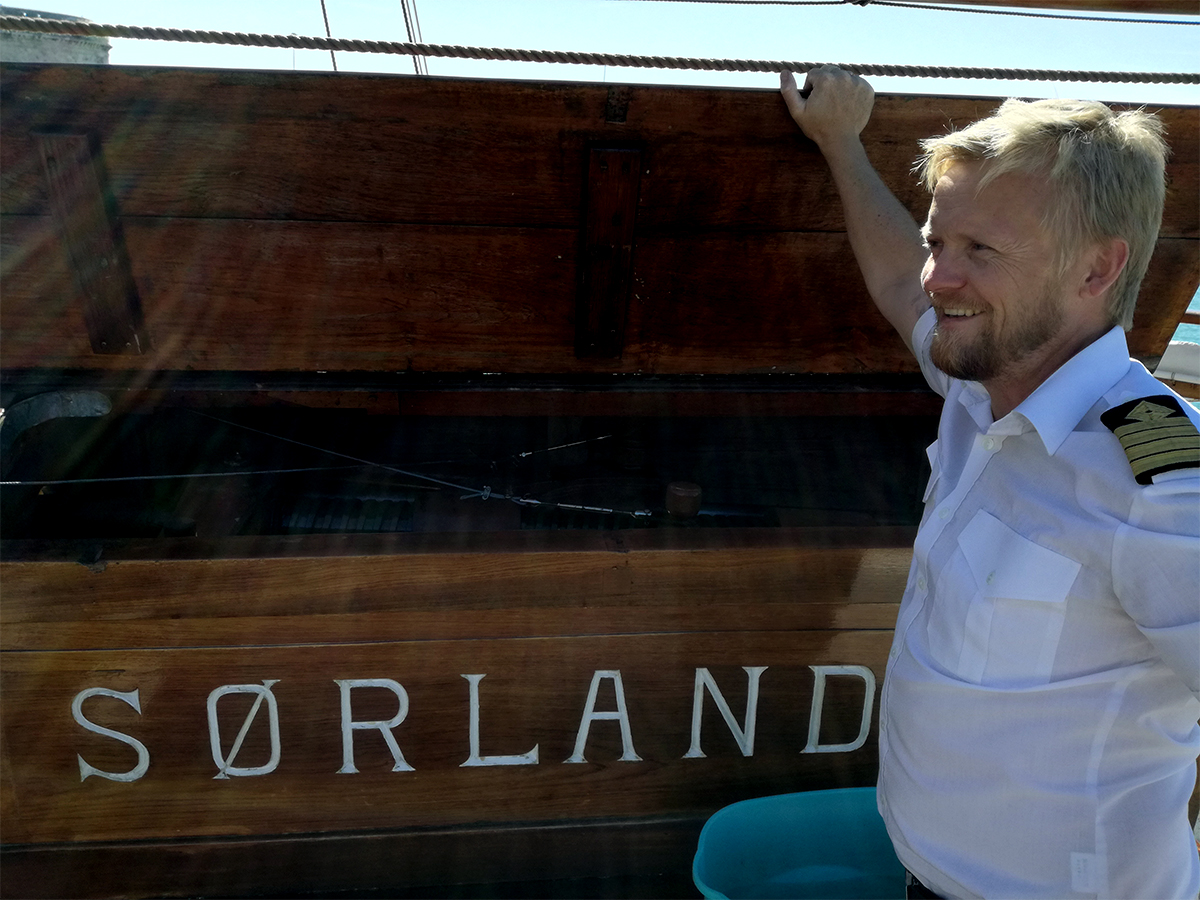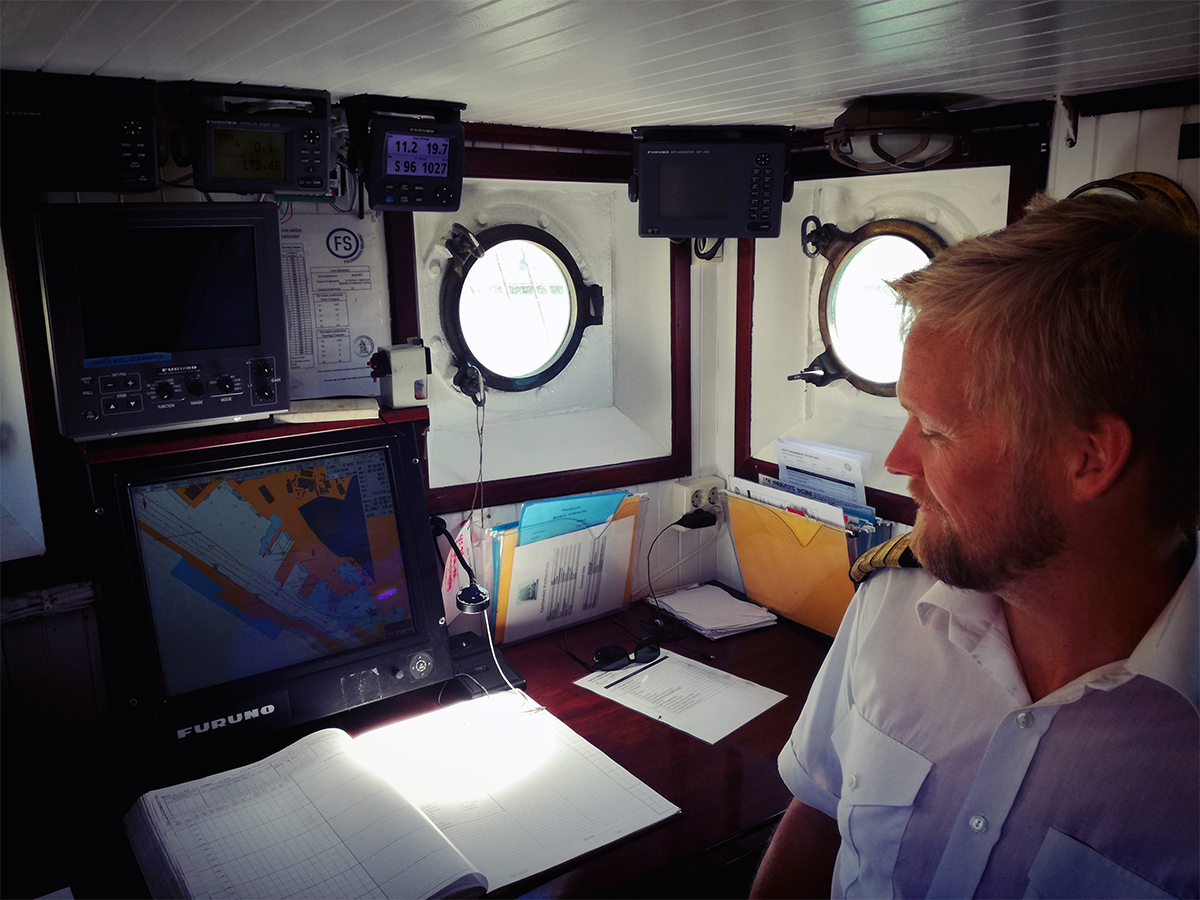 Captain: There are 60 students and 20 people including crew and service staff on board. Students are all enrolled in the A+ Academy, a US High School of Excellence that allows them to study and explore the world at the same time.
Interviewer: So, the official language on board is English?
Captain: Yes, that's right. Our students come from different countries around the world. They study the regular courses, such as maths, history and geography, and they have also the opportunity to live on board learning how to sail and work together.
Interviewer: Captain, which are the next stops once you leave Civitavecchia?
Captain: Next stop will be Palermo. Then we will continue to Morocco (Agadir) and then to Tenerife and we will continue sail along the coast of Africa. Navigation will last about 9 months and we will return to Norway at the beginning of June.
Interviewer: Thank you, Captain, it's been a pleasure visiting this ship, a Cultural Heritage. Could you tell us when will the Sørlandet stop again in Civitavecchia?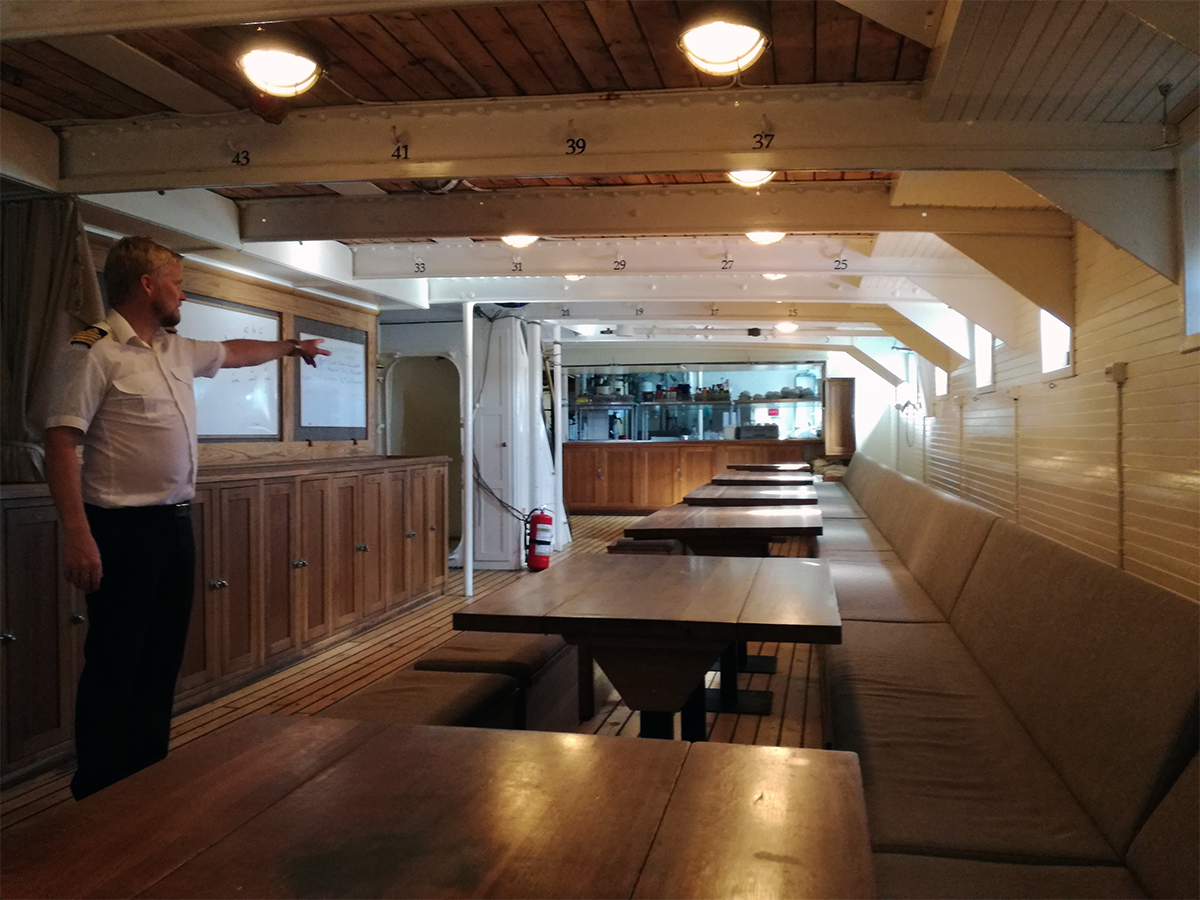 Captain: Thank you. We will very likely come back, but not before 2019! During next year we will be busy in a long journey that will take us to Cape Verde and then to the Caribbean Islands.
Interviewer: We can only wish you a good trip and fair winds!