Italian Navy: Frigate Martinengo arrives at Civitavecchia
Opening days, when and where to visit the warship "Martinengo" of the Italian Navy in the Port of Civitavecchia.
Many ships of the Italian Navy have visited us this year in Civitavecchia, including the "Luigi Rizzo", "Garibaldi" and "Caio Duilio". Today the Frigate "Martinengo", named after Admiral Federico Martinengo, Gold Medal for Military Merit, and it will be visitable at the port of Civitavecchia at pier Cialdi (pier 8).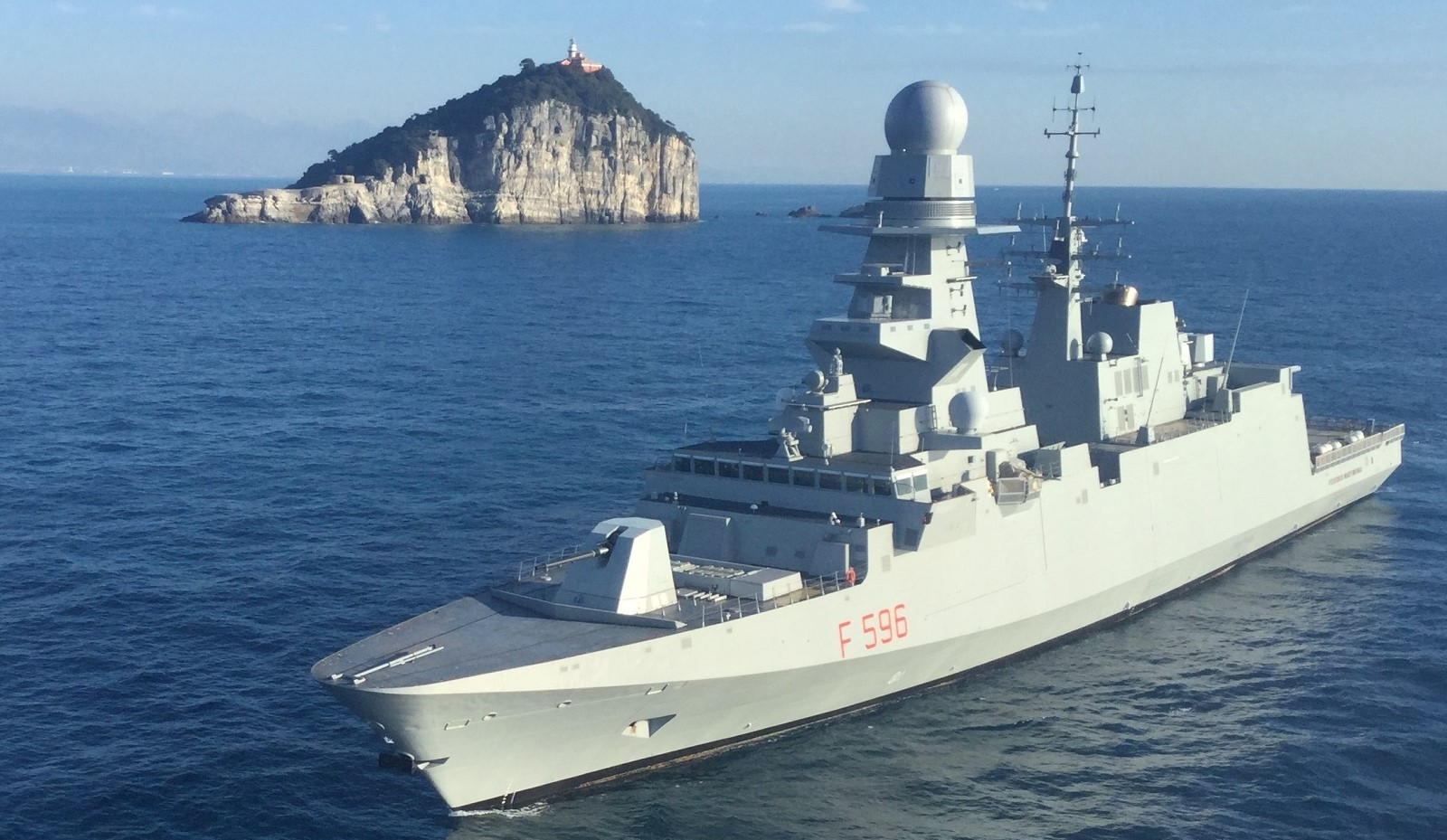 Facts about the warship
The warship of the Italian Navy Martinengo is the seventh unit of the Italian and French programme FREMM and the third commissioned ship in GP (General Purpose) version.
The unit was built in the Fincantieri plant of Riva Trigoso and Muggiano and it is the first ship of the Italian Navy to be named after Admiral Federico Martinengo.
The crew is formed by 168 men and women. The Frigate Martinengo is 144 meters long and fully loaded it has a displacement of 6,700 tonnes. It is a multipurpose warship, meaning that it was desgined to be both innovative and flexible, in order to operate actively in the protection of the national interests.
Visiting days and times of the Frigate Martinengo
The warship Martinengo will be open to public and visitable for free at pier 8. These are the visiting days and times:
Monday 27th May: 10 am to 12 am and 3 pm to 7 pm
Tuesday 28th May: 10 am to 12 am and 3 pm to 7 pm